THE ORIGIN OF ELECTRIFYING DRIVING PLEASURE.
From the chassis to the passenger cell – the intelligent combination of driving and lightweight components enable the unparalleled dynamics of the BMW i3. Thanks to the fully-electric drive train BMW eDrive, the BMW i3 accelerates from 0 to 100 km/h in 7.3 seconds, without interruption. The electric engine of the BMW i3 with a performance of 125 kW and a torque of 250 Nm provides emission-free driving pleasure for up to 260 km. The optional Range Extender switches on when the battery is low on charge, and can extend the range up to 330 km. The Life module describes the modern passenger cell made of carbon fibre reinforced plastic (CFRP). Also often referred to as carbon, this material is not just particularly light but also stronger and more resilient than steel. The low weight and low-lying centre of gravity boost both agility and range.

Read more
DYNAMIC, WITHOUT INTERRUPTION.
INNOVATION TRANSFORMED INTO FORWARD MOMENTUM.
LIGHTNESS CARRIES WEIGHT.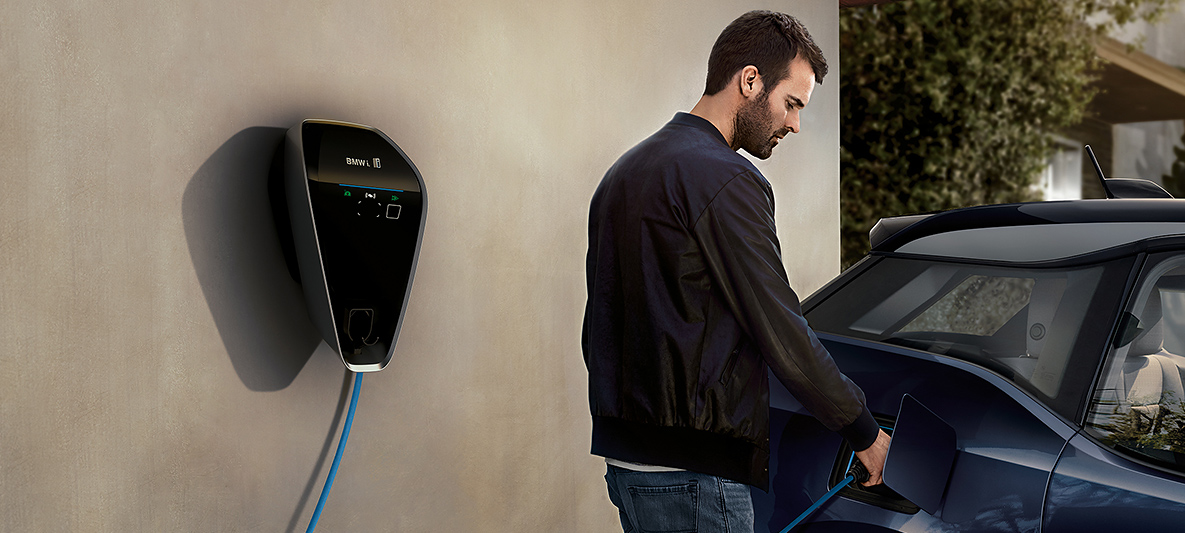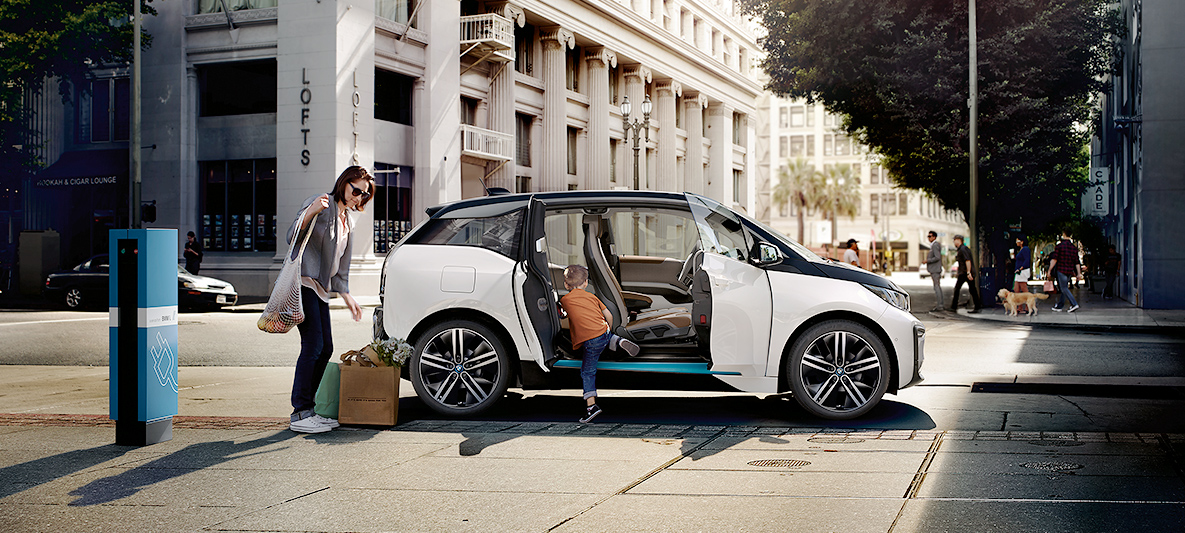 CHARGE FAST AND EASY, EVERYWHERE.
Home charging

Electrifying driving pleasure actually begins during the charging process. When the battery reserves of your BMW i3 run low, you can conveniently recharge the vehicle at home. Simply connect the BMW i3 via the standard charging cable to a conventional domestic 230-volt socket and the high-voltage battery regains 80% of its full capacity in less than ten hours.


Charging is even faster and more convenient using a BMW i Wallbox which our installation service will be delighted to set up for you. Depending on the design, it will be possible to charge your BMW i3 to 80% of its capacity in less than three hours.

This filling station for the home also gives you the opportunity to use green electricity and solar energy you have generated yourself – for rapid charging and even more sustainability.

Public charging

There are many good reasons to get out and about in your BMW i3 – and even more opportunities to charge the battery away from home. The practical aspect: With the BMW i3, you can use public charging stations with both alternating current (AC) or direct current (DC). This not only makes you more flexible, it also enables you to charge your vehicle as quickly as possible. Because at a DC public charging station, the energy is with a constantly powerful current is transferred directly to the high-voltage battery, enabling the BMW i3 to be charged to 80 % of its capacity in under 45 minutes. If no DC charging station is available, you can charge up your BMW i3 at an AC station to 80 % of its capacity in under three hours. In this way, the public AC stations are particularly suitable for efficient charging overnight or when the vehicle remains parked for a longer period of time.

THE BMW I WALLBOX.
Quick. Safe. Efficient.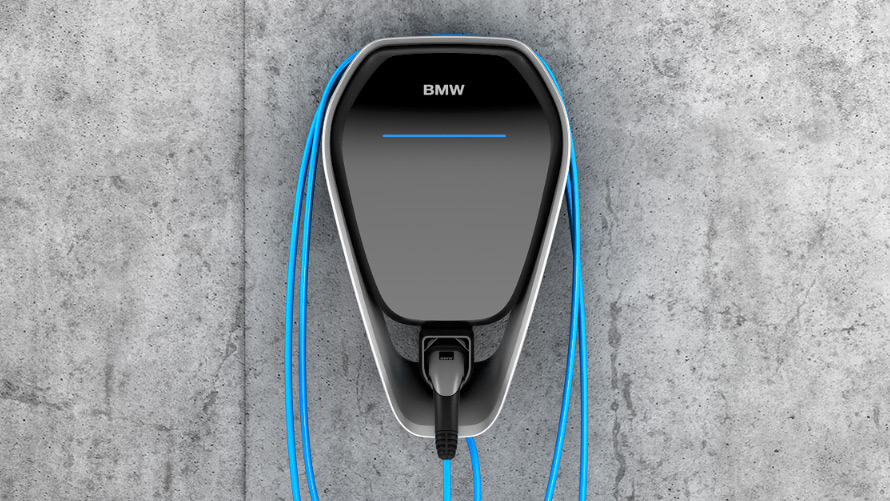 DESIGN.
The new BMW i Wallbox impresses with its fresh design and high-quality materials. During everyday use, the home charging station displays exceptional functionality. Its compact dimensions, functional design and the long cable simplify operation and the charging process.
Read more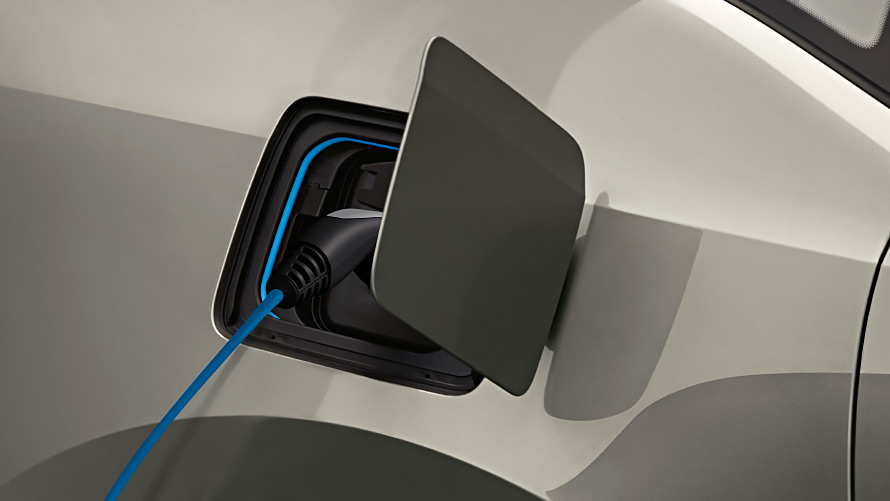 CHARGING PROCESS.
Plugging in the charging cable is all that's required – and the charging operation starts up automatically. The charging output is up to 7.4 kW in single-phase mode and up to 11 kW with a three-phase supply. This means that you can recharge your BMW i3 to 80% of full capacity in less than three hours. The charging process is therefore faster and more convenient than with the standard charging cable supplied automatically. During the charging process, you vehicle can be preheated or cooled. The energy required for this is not provided by the vehicle battery and therefore maximises your range.
Read more
Fuel consumption and CO2 emissions.
Technical specs for the BMW i3 (120 Ah):
Fuel consumption in l/100 km: 0
CO2 emissions in g/km: 0

Power consumption in kWh/100 km: 13.1
Electric range in km (combined): 285 – 310
Customer-oriented electric range in km: up to 260
Performance:
Acceleration 0 – 100 km/h in s: 7.3
Power (in kW): 125 kW

Technical specs for the BMW i3s (120 Ah):
Fuel consumption in l/100 km: 0
CO2 emissions in g/km: 0

Power consumption in kWh/100 km: 14.6 – 14.0
Electric range in km (combined): 270 – 285
Customer-oriented electric range in km: up to 260
Performance:
Acceleration 0 – 100 km/h in s: 6.9
Power (in kW): 135 kW



These values are provisional figures and have not yet been confirmed.
The figures for fuel consumption, CO2 emissions and power consumption depend on the wheel and tyre sizes selected. Consumption data is determined in accordance to the ECE driving cycle.
The driving range depends on a variety of factors, especially: personal driving behaviour, selected route, weather conditions, usage of heating/cooling and preconditioning.
Further information about the official fuel consumption and the official specific CO2 emissions for new passenger automobiles can be found in the 'New Passenger Vehicle Fuel Consumption and CO2 Emission Guidelines', which are available free of charge at all sales outlets.

*The published fuel consumption and CO2 emission figures are established according to legislated technical specifications (UNECE Regulation 101/UN Regulation 83 and SANS 20101 standards), which sets out the procedures that are used to measure the CO2 emissions and fuel consumption. The claimed figures are established using specific tests under standardised, carefully controlled conditions and may differ from consumption achieved under real world conditions with the influences of altitude, road surface, geographic conditions, vehicle options, temperature, humidity, tyres size and driving behaviour amongst others.

Read more