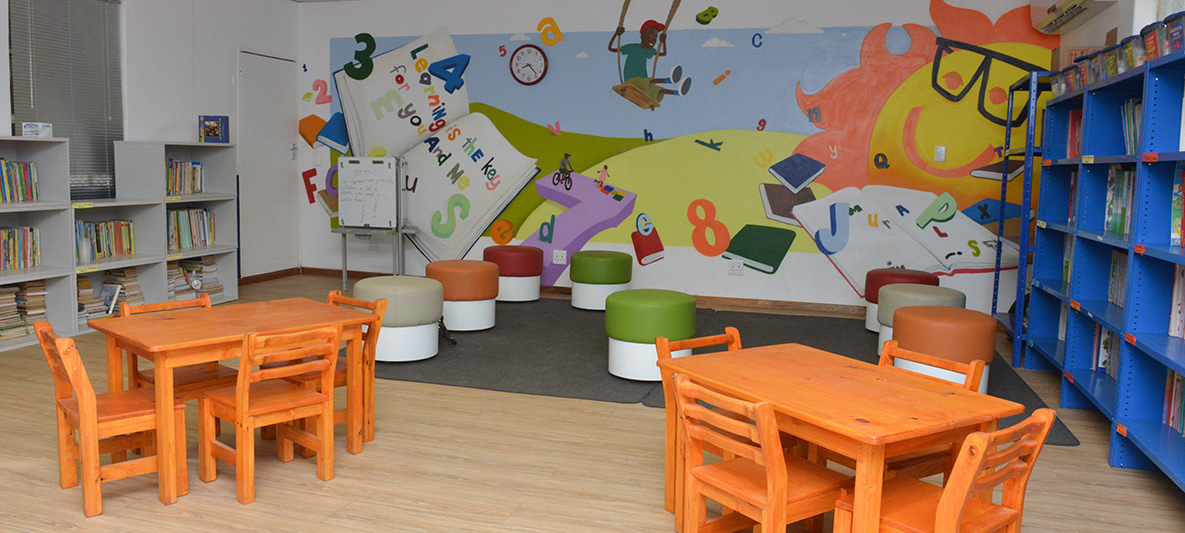 NTSHA-PEU PRIMARY SCHOOL.
To date, 144 schools have benefited from support from BMW SA. Ntsha-Peu Primary near Shoshanguve recently received a R4 million investment and world-class upgrades. As part of the programme, the school has had a new computer lab installed that can accommodate 80 learners at a time, and, in partnership with the Gauteng Department of Education, has been supplied with always-on internet.
The school will run a robotics and coding program from the centre. In addition, a library has been built in a former classroom, ensuring access to books and a quiet space for reading. To ensure a rounded education for the children, BMW has also funded a multi-sports facility at the school.
The investment underlines BMW Group South Africa's continued commitment to education and to the community in Soshanguve, where so many BMW Group Plant Rosslyn associates live.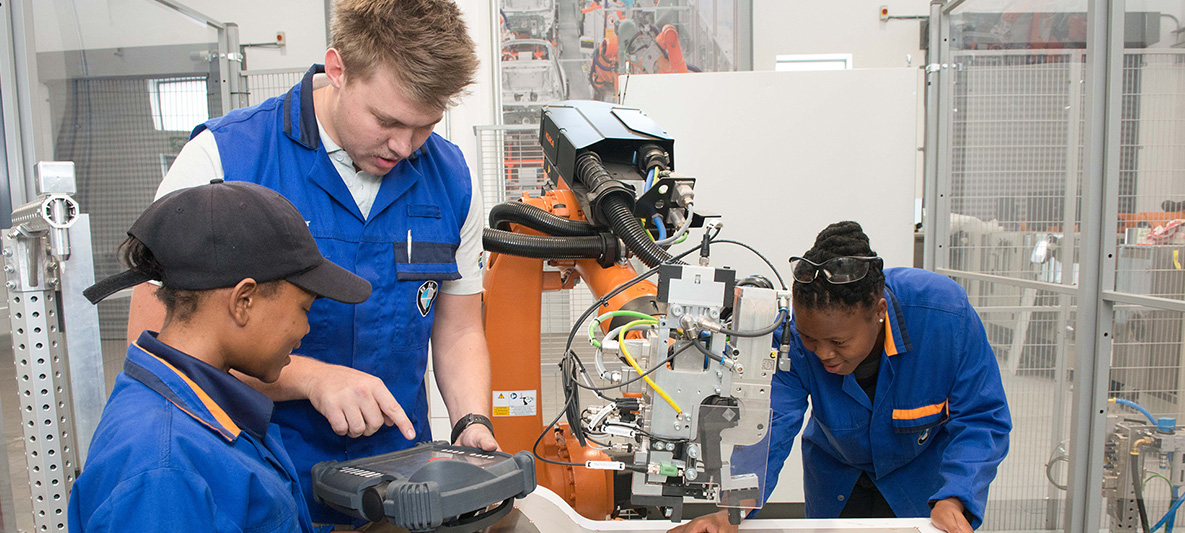 TRAINING ACADEMY.
Over the past 40 years more than 2000 people went from the BMW Training Academy to getting a job at BMW Plant Rosslyn. Millions of hours of upskilling have been provided to BMW associates helping to brighten their future prospects. The new R73 million Plant Rosslyn Training Academy is part of BMW Group SA's vision to upskill and uplift people.
The Training Academy continues to provide skills development for existing BMW Group South Africa employees and managers. An accredited Trade Test Centre has been incorporated into the building, allowing learners to achieve their trade qualification in-house. An opportunity which is also afforded to the public. Learnerships include Mechatronics and Autotronics with trade apprenticeships such as Millwright, Electrician, Fitter, Fitter and turner, Motor mechanic, Spray painter and Panel beater being offered.
It is part of our ongoing contribution to skills development and the advancement of the Motor Industry in South Africa as a whole.