COMMAND AND CONTROL.
BMW Select Finance Offer.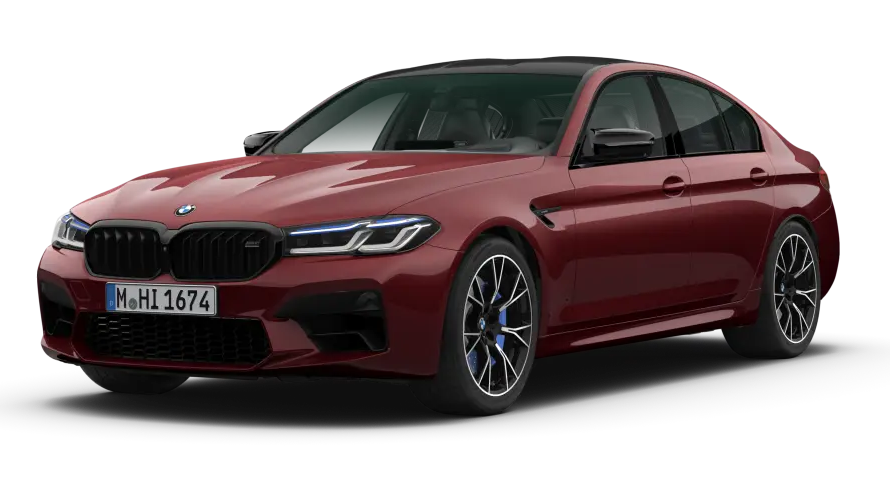 BMW M5 xDrive
Enjoy ultimate control, comfort and performance on the road with the exhilarating yet elegant BMW M5 Sedan. It combines typical M sportiness with the comfort of a business sedan, flawlessly. What's more you can enjoy command sooner with BMW Select. It offers you a Guaranteed Future Value (GFV) that shields you from unexpected depreciation and gives you multiple options at the end of your contract term: return the car; settle or refinance the outstanding amount; or trade up to a newer model - the choice is yours.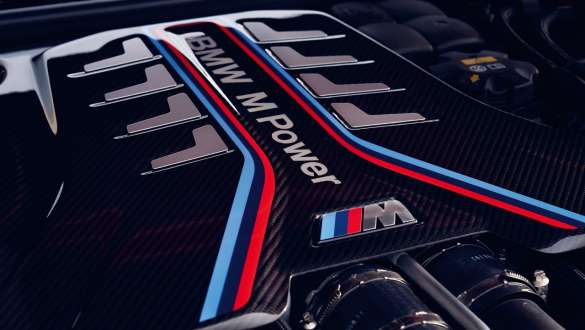 M TwinPower Turbo 8-cylinder petrol engine.
With 441 kW and 750 Nm of torque, the M TwinPower Turbo 8-cylinder petrol engine accelerates the vehicle from 0 to 100 km/h in 3.4 seconds. Thanks to two TwinScroll turbochargers, High-Precision Injection and Valvetronic fully variable valve control, the 4.4-litre engine delivers energetic thrust even from low rpms, direct responsiveness and tremendous power.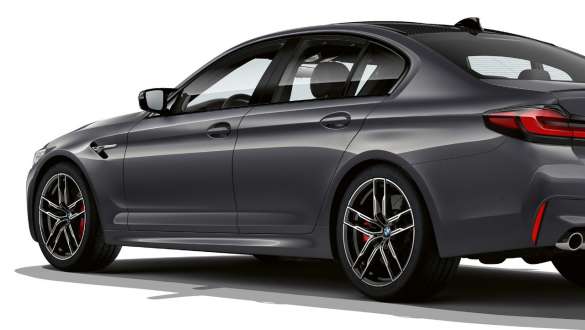 M xDrive.
M xDrive with Active M differential guarantees maximum traction and driving dynamics for everyday driving, as well as at the racetrack. The M specific technology combines the typical agility of a rear-wheel drive with the control of an all-wheel drive. You can choose between the drive variants 4WD, 4WD Sport and – in DSC-off mode – 2WD.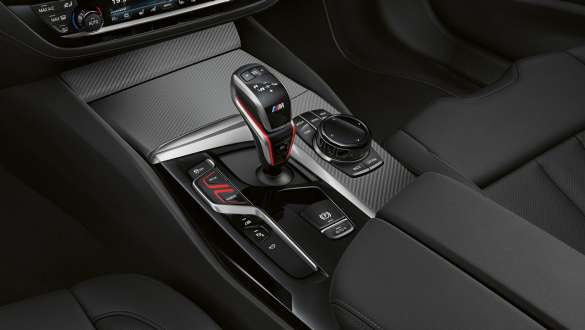 8-speed M Steptronic Sport transmission with Drivelogic.
The 8-speed M Steptronic Sport transmission with Drivelogic features extremely short shifting times and numerous shifting options: from very athletic and dynamic to comfortable and fuel-efficient. The gears can also be shifted manually with the gearshift lever, or via gearshift paddles on the steering wheel.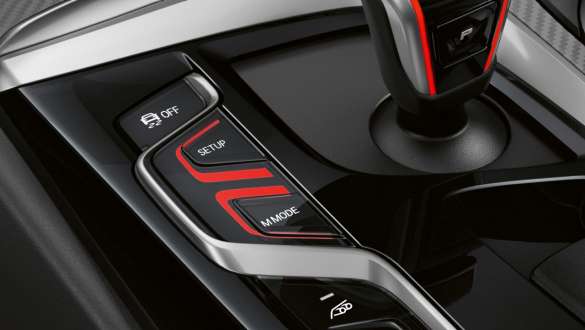 M MODE button.
Use the M MODE button on the centre console to adjust the control intensity of the driver assistance systems. The ROAD mode offers the full range of functions of the electronic assistants. In the SPORT setting, they only warn but do not intervene. With TRACK, you can completely deactivate the assistance systems, e.g. on the race track. Depending on the selected mode, the display network also shows the corresponding driving information.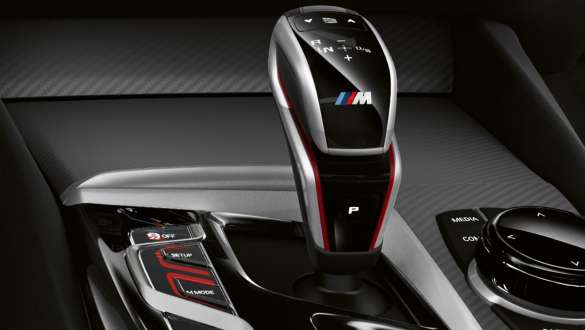 M Setup.
The M Setup allows you to configure various driving dynamics parameters such as engine, transmission and steering characteristics, damper settings, Dynamic Stability Control (DSC) control intensity or the power distribution of the M xDrive all-wheel-drive system according to your individual requirements.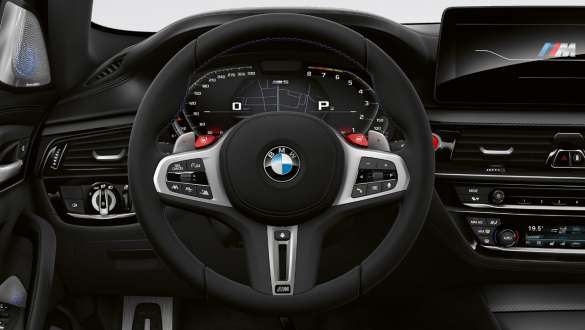 M Servotronic.
In every driving situation, M Servotronic delivers the right steering power, by adjusting to suit the current driving speed. In addition, it delivers a direct and precise steering feel at any speed. The system is specifically calibrated for the M line and offers two different settings that can be selected with the push of a button.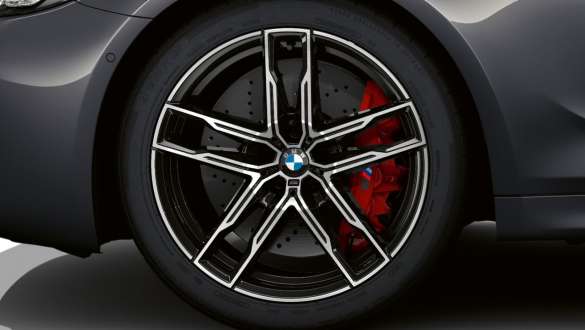 M compound brakes.
Thanks to the use of various materials, M compound brakes achieve outstanding deceleration values and are extremely stable and highly durable. They also weigh less, which has a positive impact on agility, dynamics and acceleration. The Red metallic brake callipers with the M designation are the hallmark of these high-performance M specific brakes. Due to specific material properties, increased operating noise may occur during braking, e.g. in case of prolonged, low load or in wet conditions shortly before vehicle standstill. The design-related noise can be avoided by braking the brake dry in case of wetness or loading the brake more heavily after a long, low braking load. The influence of wetness and road salt cause brake effectiveness to correspond to that of a conventional brake system. This reduced braking power can be compensated for with a greater pressure on the pedal. The functional noises have no influence on the performance, operational safety and stability of the brake.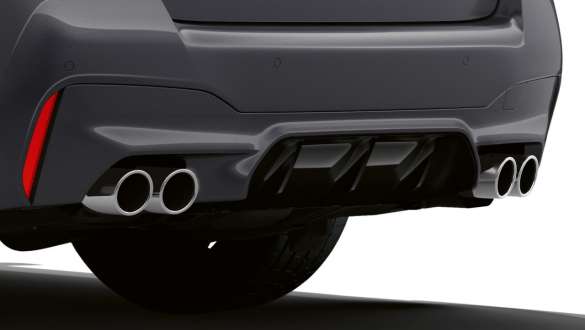 M Sport exhaust system.
The M Sport exhaust system delivers a dynamic sound that can be modified via the integrated exhaust valve mechanism. The SPORT and SPORT+ programmes, which can be selected via the Driving dynamics buttons, are accentuated by an even more intense engine sound, while the comfort-oriented programme prioritises more discreet engine acoustics.
Terms and Conditions:
BMW Select offer from BMW Financial Services (South Africa) (Pty) Ltd., an Authorised Financial Services (FSP 4623) and Registered Credit Provider (NCRCP 2341). Total cost includes an initiation fee and monthly service fee (R69 p/m) and excludes licence and registration. Linked to current Prime Rate. The above offer is calculated on 48 instalments and a 80 000 km contract limit. Residual may apply subject to deal structure. This Offer is exclusive to BMW Financial Services. Valid until 31 December 2023 and is subject to stock availability. Rate may vary if price differs from the example displayed in this advert. Not available in conjunction with any other BMW M5 offer. Models shown with optional extras not included in pricing. Terms and conditions apply.
Read more
ABOUT BMW SELECT.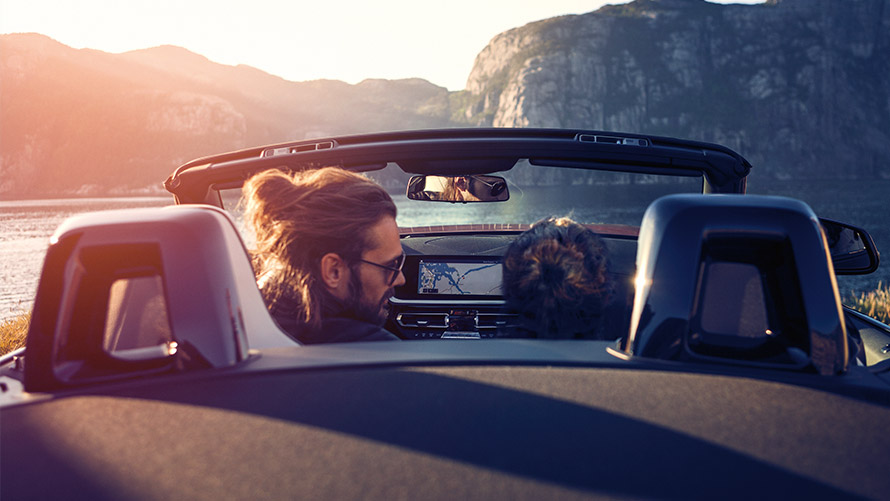 If you value flexibility and want to be able to drive a new BMW more often, an offer from BMW Select Finance may be the best option for you. Enjoy the advantage of a Guaranteed Future Value (GFV) that shields you from unexpected depreciation and gives you multiple end-of-term options: Return your vehicle with nothing further to pay, settle, refinance, or trade up to a newer model.
For more information, speak to one of our trusted Finance and Insurance Managers at your preferred BMW Retailer.