Join us to explore the world of BMW electric cars and plug-in hybrids.
After almost five decades of research and development, we are taking the topic of sustainable and environmentally friendly mobility onto the road with a variety of electrified models. Alongside our all-electric models, such as the new BMW iX and BMW iX3, our fleet of plug-in hybrid vehicles guarantees the best of both worlds for every lifestyle and every need. Impressive ranges make electrified driving and charging more flexible, convenient, environmentally friendly and attractive than ever before. As an automobile manufacturer, we are committed to the goals of the Paris Climate Agreement and have the ambition to be the most successful and sustainable premium supplier for individual mobility. After all, for us sustainability is not a trend but a call to action.
Read more
BECAUSE EVERYONE HAS THEIR OWN PATH INTO THE FUTURE.
Electromobility by BMW.
We at BMW have developed a diverse and individually adjustable offer of electric vehicles and plug-in hybrids for all our customers, but we are also continuously improving the ecological balance sheet of our entire vehicle fleet at the same time.
THE ELECTRIC CAR.
100% electric driving pleasure: Discover the unique feeling of driving a BMW electric car. Without any local emissions you enjoy the uncompromisingly direct response of the electric engine, as well as the revolutionary acceleration characteristics, the extremely agile driving behaviour. And the feeling of moving almost silently through the traffic, as if floating on air.
Discover BMW electric cars
THE PLUG-IN HYBRID.
Maximum efficiency, supreme comfort and exclusive driving dynamics: this is what the BMW plug-in hybrids stand for. More versatile than any other type of vehicle, they combine the best of both worlds and, with their additional electric drive, bring individual variety and a local absence of emissions into your everyday life at the touch of a button.
Discover BMW plug-in hybrids
EXPLORE THE BMW i MODEL RANGE.
BECAUSE THE FUTURE DEMANDS MORE THAN JUST A DRIVE CONCEPT.
Explore the electrification strategy by BMW.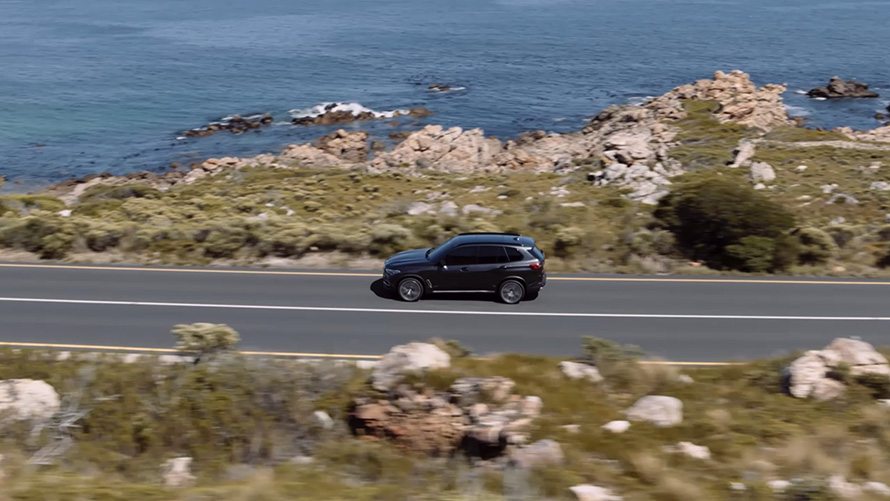 ​
Fuel consumption and CO2 emissions.
BMW iX xDrive40(1):
Power consumption in kWh/100 km (combined): 22.0 – 19.5 
Fuel consumption in l/100 km (combined): 0
CO2 emissions in g/km (combined): 0

 

BMW iX xDrive50(1):
Power consumption in kWh/100 km (combined): 22.5 – 20.0 
Fuel consumption in l/100 km (combined): 0
CO2 emissions in g/km (combined): 0

 

BMW iX3:
Fuel consumption in l/100 km (combined): 17.8 - 17.5
CO2 emissions in g/km (combined): 0
Electric consumption in kWh/100 km (combined): 0

 

BMW i3 (120 Ah):
Power consumption in kWh/100 km: 14.2
CO2 emissions in g/km (combined): 0
Fuel consumption in l/100 km (combined): 0


 

BMW i3s (120 Ah):
Power consumption in kWh/100 km: 14.7
CO2 emissions in g/km (combined): 0
Fuel consumption in l/100 km (combined): 0



BMW i4 M50(1):
Power consumption in kWh/100 km (combined): less than 24kW
CO2 emissions in g/km (combined): 0

The values of the vehicles labelled with (1) are preliminary.


Official data on fuel consumption, CO2 emissions, power consumption and electric range were determined in accordance with the mandatory measurement procedure and comply with Regulation (EU) 715/2007 valid at the time of type approval. In case of a range, figures in the WLTP take into account any optional equipment. For newly type-tested vehicles since 01.01.2021, the official data no longer exist according to NEDC, but only according to WLTP. For more information on the WLTP and NEDC measurement procedures, see www.bmw.de/wltp.

For more information on the official fuel consumption and official specific CO2 emissions of new passenger cars, see the 'Guide to Fuel Consumption, CO2 Emissions, and Electricity Consumption of New Passenger Cars', which is available free of charge at all sales outlets, from Deutsche AutomobilTreuhand GmbH (DAT), Hellmuth-Hirth-Str. 1, 73760 Ostfildern- Scharnhausen, and at www.dat.de/co2