OUR PLUG-IN HYBRID CARS.
A plug-in hybrid is propelled by both an electric motor and a combustion engine, thus combining the best of both worlds. In this way, the combustion engine can be employed on motorways and the electric motor can take over in built-up areas. It ensures that both technologies are used to maximum efficiency. As is the case with an electric car, the battery can be supplied with power and charged from a socket. The interplay of the BMW eDrive propulsion concept also inspires with its impressive dynamics. Thanks to its combination of electric motor, lithium-ion high-performance battery and intelligent energy management it provides an inspiringly agile driving experience and breath-taking acceleration. When driven purely electrically, it is completely free of local emissions. Find out more about the BMW plug-in hybrid vehicles and take a look ahead at tomorrow's future-oriented projects.

Read more
BEST OF BOTH WORLDS: THE BMW PLUG-IN HYBRIDS.
Thanks to the interplay between a low-emission electric drive and a powerful petrol engine, the BMW plug-in hybrids offer the optimum combination of efficiency and output.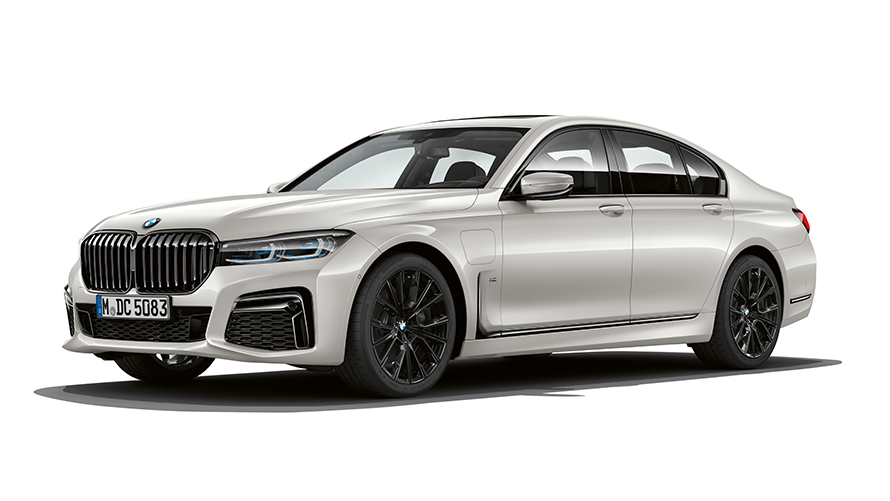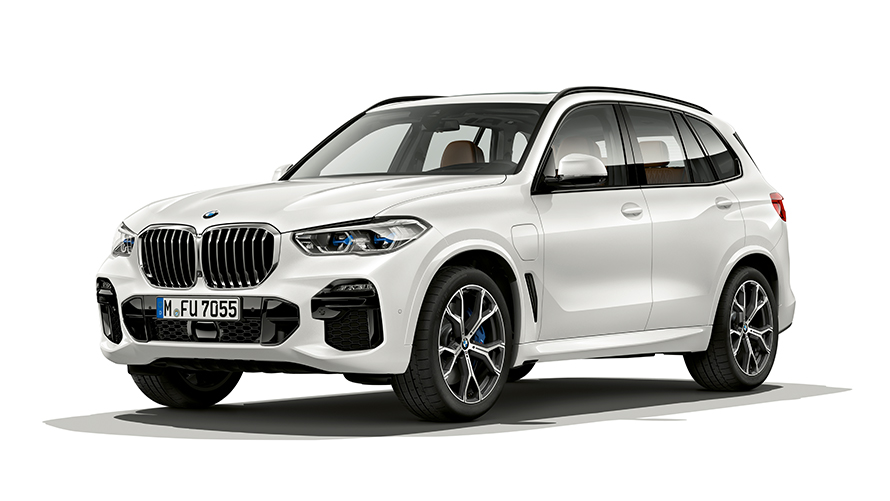 BMW 745e Sedan.
The BMW 745e offers the best of both worlds. The synergy from a six-cylinder engine and state-of-the-art eDrive inspires with maximum performance, improved energy consumption values, a maximum level of luxury and impressive speeds when powered electrically.

BMW i8 COUPÉ & BMW i8 ROADSTER.
The BMW i plug-in hybrids combine the typical driving pleasure and performance of a BMW sports car with the efficiency of a BMW electric drive.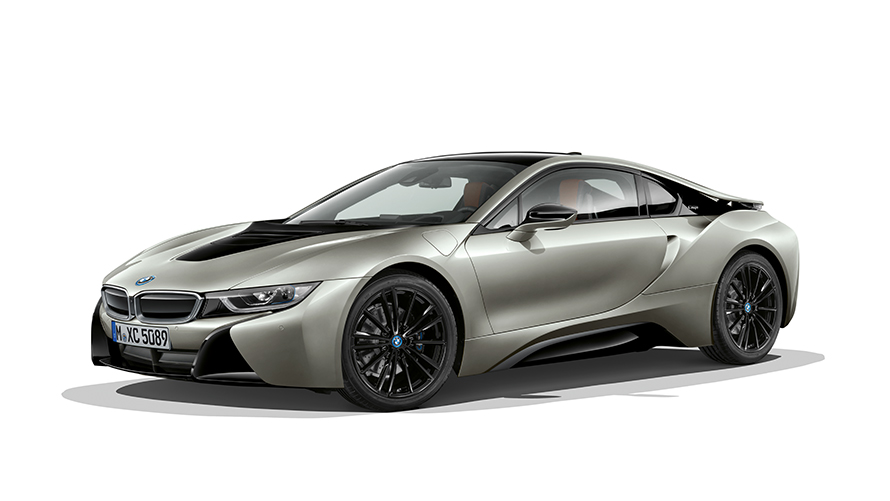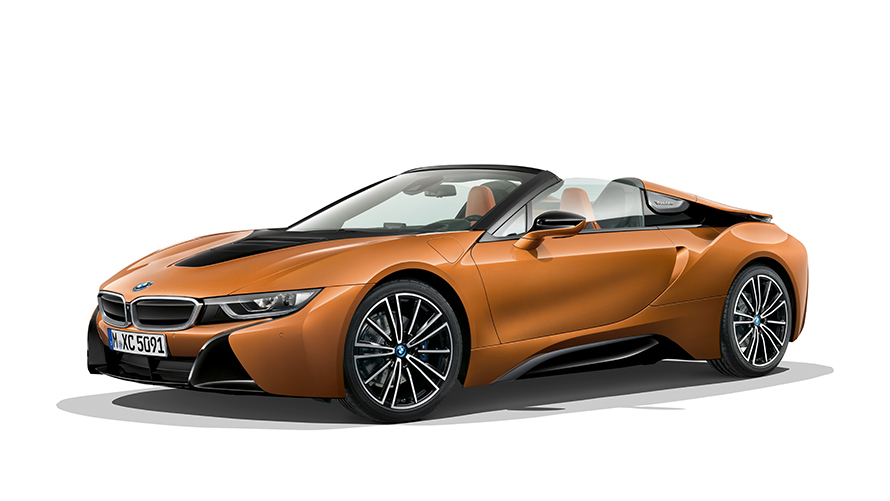 BMW i8 Coupé.
Inspiring, fascinating and ready to reinterpret mobility. The BMW i8 Coupé stands for innovative driving pleasure as far as the road will take you. The mere sight of the vehicle causes adrenaline levels to rise. And the rev counter soars to new heights just as quickly: the innovative plug-in hybrid drive accelerates the electrified sports car to top speed in just a few seconds.

BMW i8 Roadster.
With the latest eDrive technology and intelligent energy management, the BMW i8 Roadster supplies the sheer driving pleasure of open-top driving with a high electric range and sporty dynamics. Added to this is a turbocharged three-cylinder engine that accelerates rapidly and delivers power at a high level.

What is a plug-in hybrid car (PHEV)?

How does a plug-in hybrid work?

What is the (electric) range of a plug-in hybrid car?

Is the "E registration plate" available for plug-in hybrid cars?

Can a plug-in hybrid also be charged without a socket?

Can the plug-in hybrid be charged during the journey?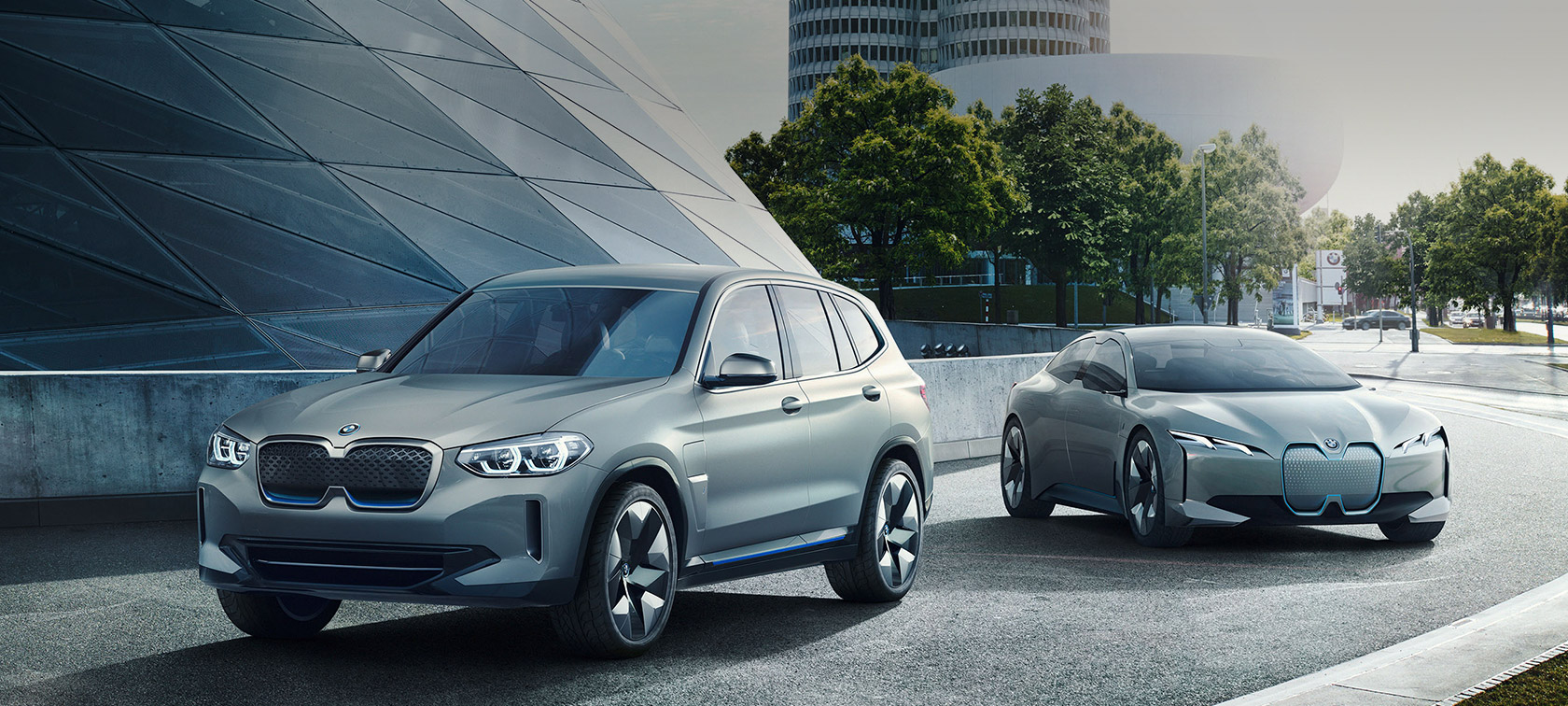 BMW VISION M NEXT.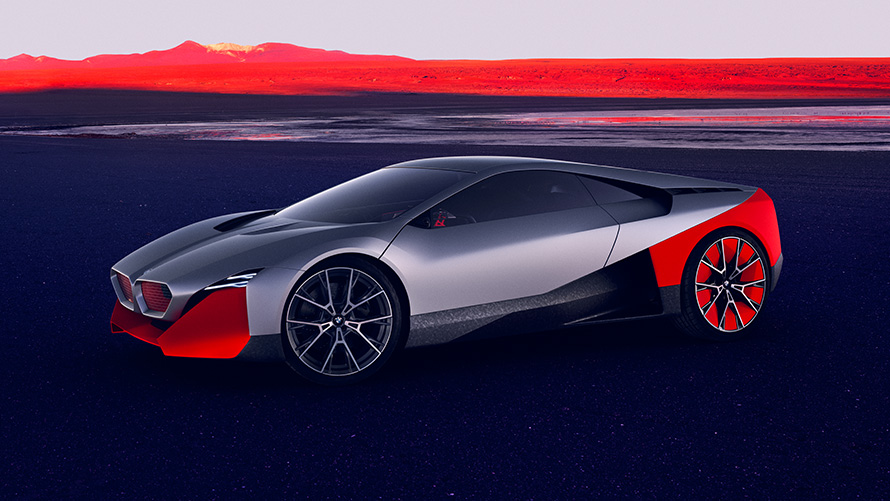 The electrified future of the brand BMW M starts now – with the BMW Vision M Next. This visionary plug-in hybrid is proof that digital intelligence makes the self-determined driving experience even purer and more emotional. Its exterior underlines this aspiration with sports car proportions while the interior consistently places the driver at the centre of attention. And the driving experience itself is just as impressive as the external appearance: the Power-PHEV drive of the BMW Vision M NEXT provides the options of carrying out the journey with electric all-wheel drive or in puristic style with rear-wheel drive. Even more power is available at the touch of a button with the so-called BOOST+ mode. The range in purely electric driving mode extends up to 100 km – in most cases this is sufficient to cover a large proportion of journeys purely electrically. Consequently, the BMW Vision M NEXT is also a future-proof sports car for inner cities with potential zero-emissions zones and adds a new dimension to sporty driving pleasure.

CONNECTED DRIVE SERVICES.
Discover the services and apps of BMW ConnectedDrive.
Charging services

Remote Services for eDrive
FUEL CONSUMPTION AND CO2 EMISSIONS.
BMW 745e Sedan: Fuel consumption in l/100 km (combined): 2.2-2.1 CO2 emissions in g/km (combined): 51-48 Electric consumption in kWh/100 km (combined): 15.5-15.1
BMW X5 xDrive45e: Fuel consumption in l/100 km (combined): 2.0-1.7 CO2 emissions in g/km (combined): 47-39 Electric consumption in kWh/100 km (combined): 23.5-21.5
BMW i8 Coupé: Fuel consumption in l/100 km (combined): 1.8 CO2 emissions in g/km (combined): 42 Electric consumption in kWh/100 km (combined): 14.0
BMW i8 Roadster: Fuel consumption in l/100 km (combined): 2.0 CO2 emissions in g/km (combined): 46 Electric consumption in kWh/100 km (combined): 14.5
*The published fuel consumption and CO2 emission figures are established according to legislated technical specifications (UNECE Regulation 101/UN Regulation 83 and SANS 20101 standards), which sets out the procedures that are used to measure the CO2 emissions and fuel consumption. The claimed figures are established using specific tests under standardised, carefully controlled conditions and may differ from consumption achieved under real world conditions with the influences of altitude, road surface, geographic conditions, vehicle options, temperature, humidity, tyres size and driving behaviour amongst others. EU Unladen mass refers to a vehicle with standard equipment, with 90% fuel tank fill, including a driver (68 kg) and luggage (7 kg). Optional extras and accessories will generally increase this figure and as a result affect some of the technical figures, in specific fuel consumption and CO2 emissions. Please contact your preferred authorised BMW dealer or BMW South Africa (Pty) Ltd. for information on vehicles that are available for sale, and the various specifications and options of vehicles that are available.

Read more