MY FAVORITE SPACE.
The BMW Vision iNEXT.
The most beautiful place to drive is inside the BMW Vision iNEXT. It represents the vision of a future vehicle that drivers know they can trust, so they can relax on any road as if they were sitting at home. All-electric, highly automated and fully connected, the BMW Vision iNEXT makes new travelling experiences possible. Autonomous driving and even the interior are completely redefined. It's more than innovative and aesthetic. It's a place to feel at ease and choose how you spend your time. BMW introduces a visionary driving experience that converts the road into your favourite destination.
Read more
01

Individual connected mobility - that focuses on the person

02

My favourite space – a new place for quality of life

03

All-electric, highly automated and fully connected

04

Shy Tech – intuitive technology that thinks twice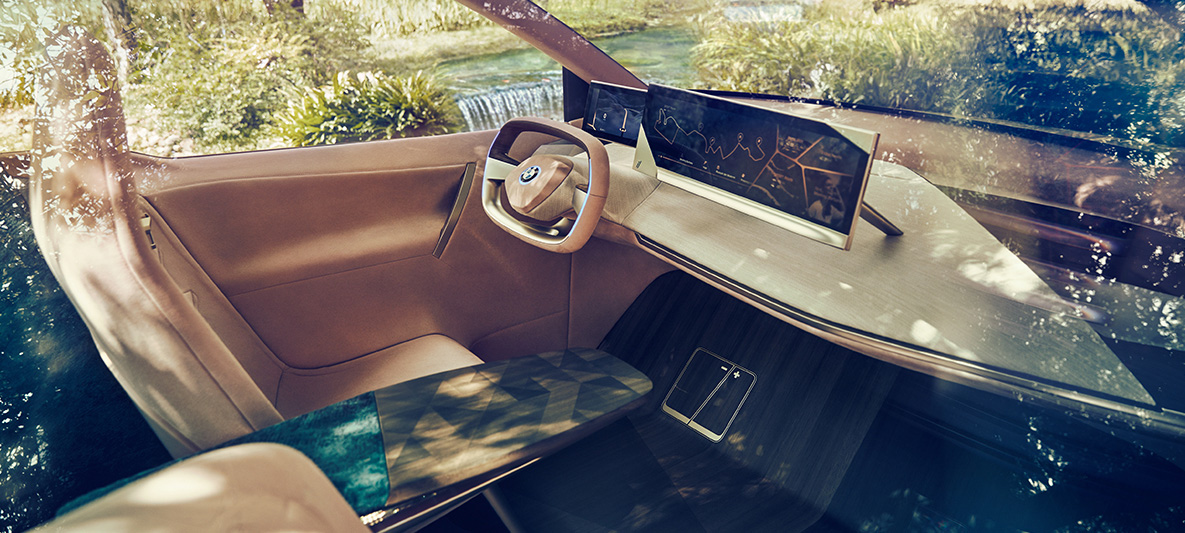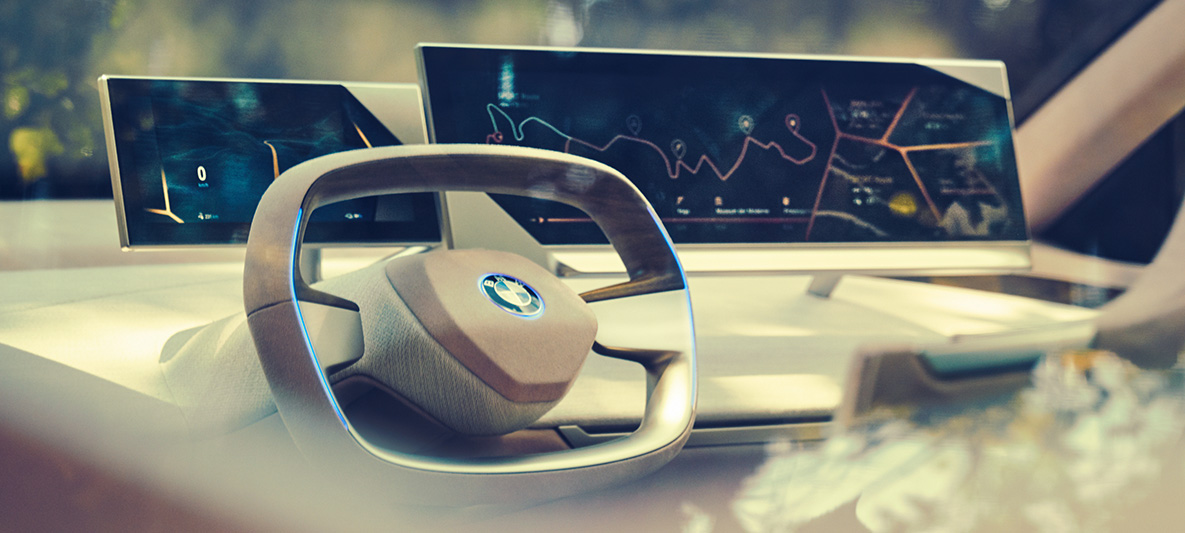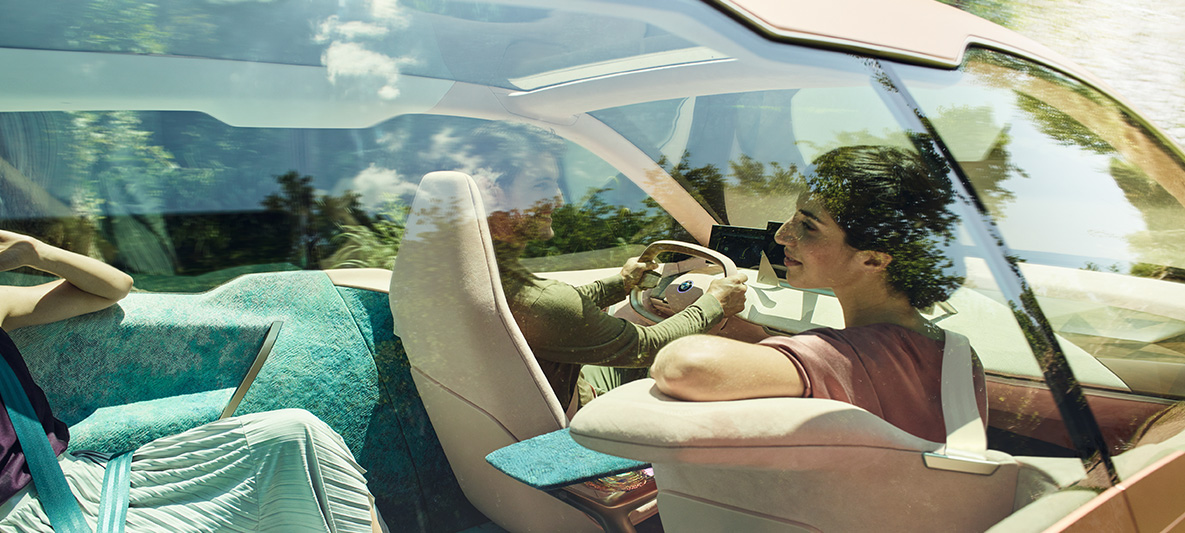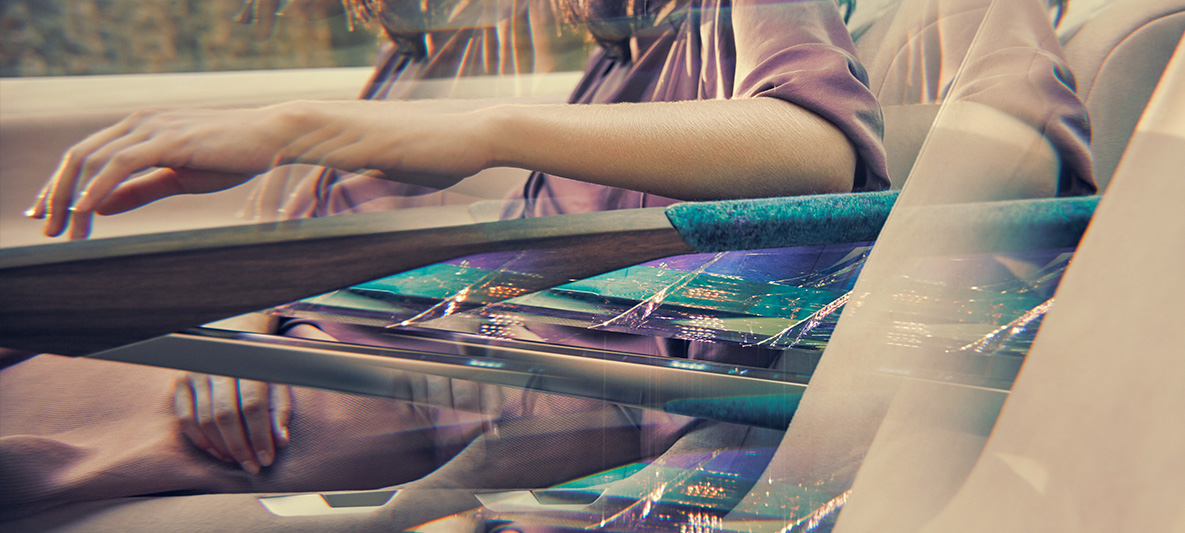 PLACE TO BE.
The interior, re-envisioned: The BMW Vision iNEXT breaks traditions to reinterpret mobile quality of life. The interior is especially inviting with its interplay of fine woods and hand-woven Jacquard fabric as well as Alcantara in Purus Rosé, a colour which perfectly supplements the furniture-like, open design of the various elements. A coffee table that appears as if it is hovering offers a special highlight. Its fine, open-pore wood surface with jacquard fabric sits upon an illuminated crystal shell that stretches to the rear compartment, adding a further touch to the lounge atmosphere.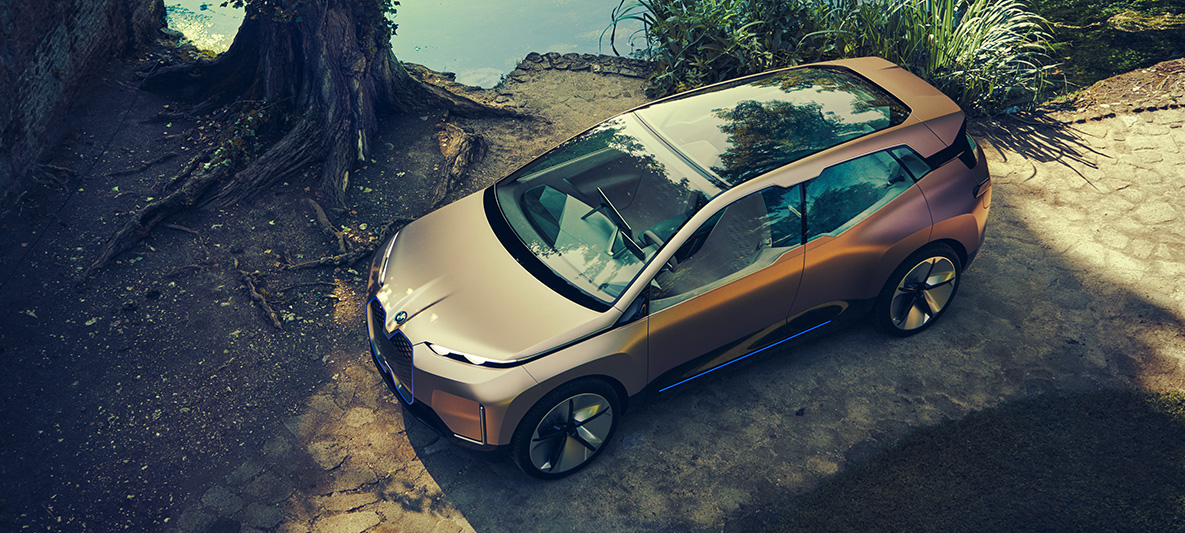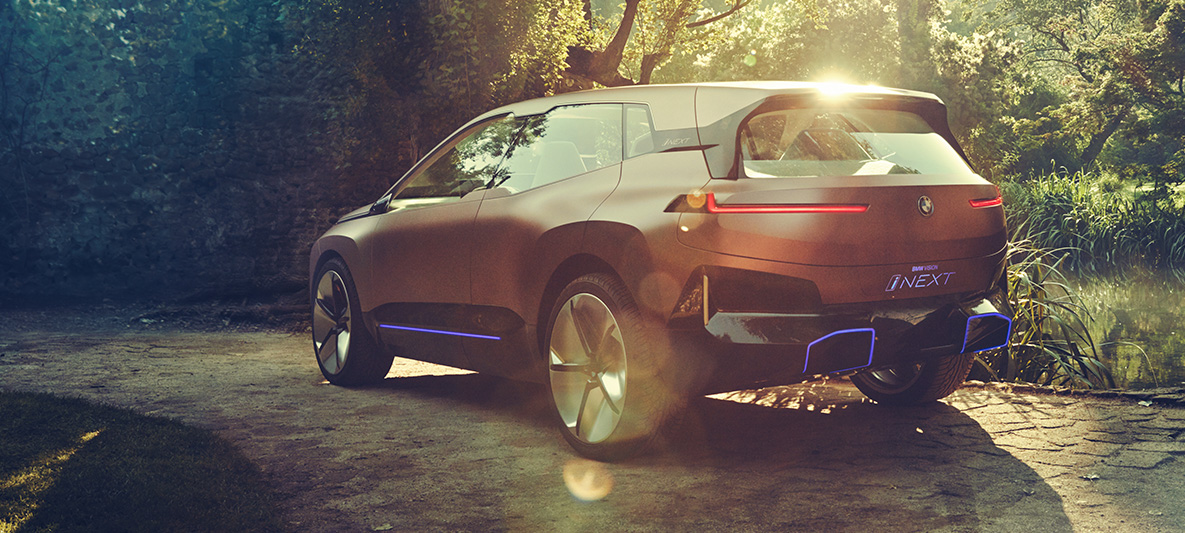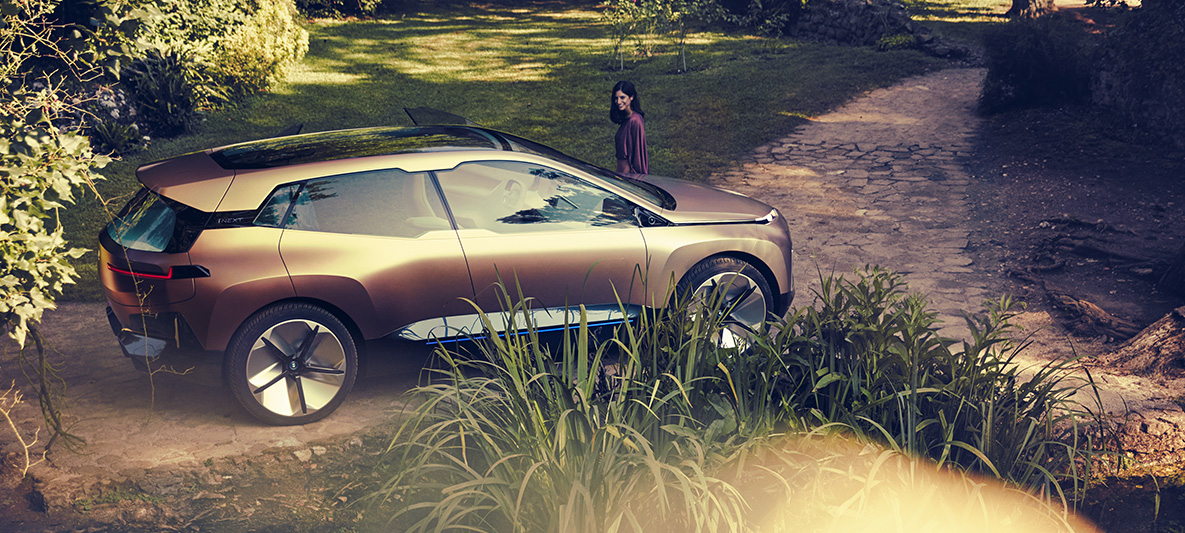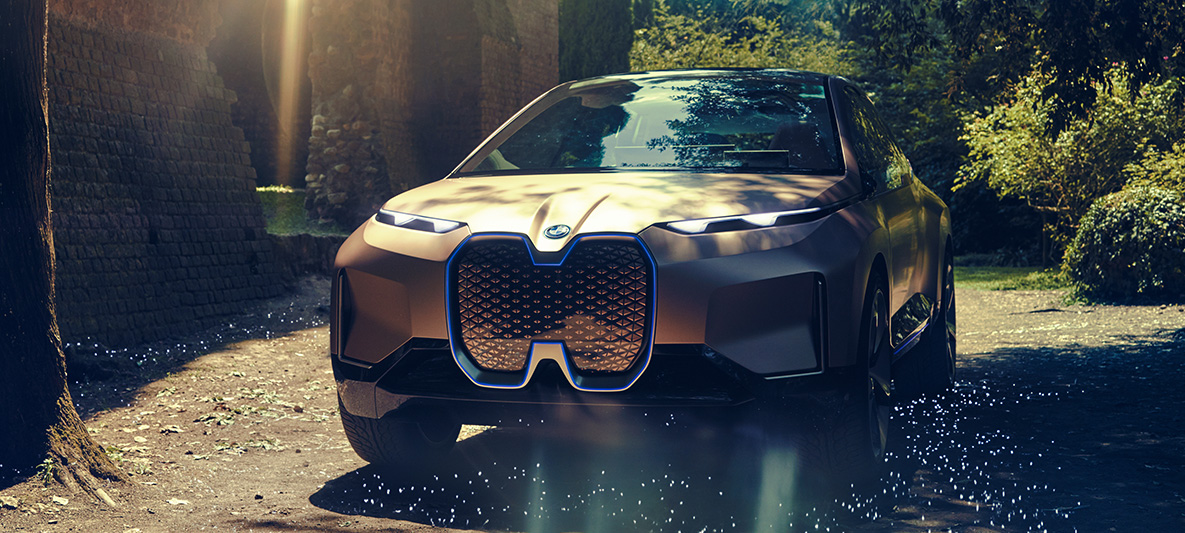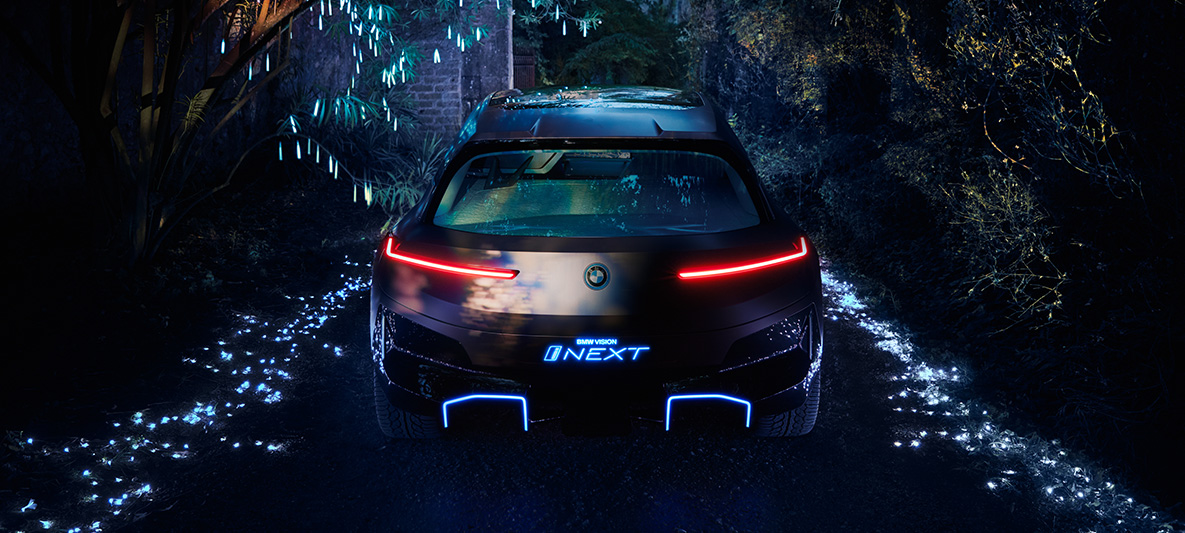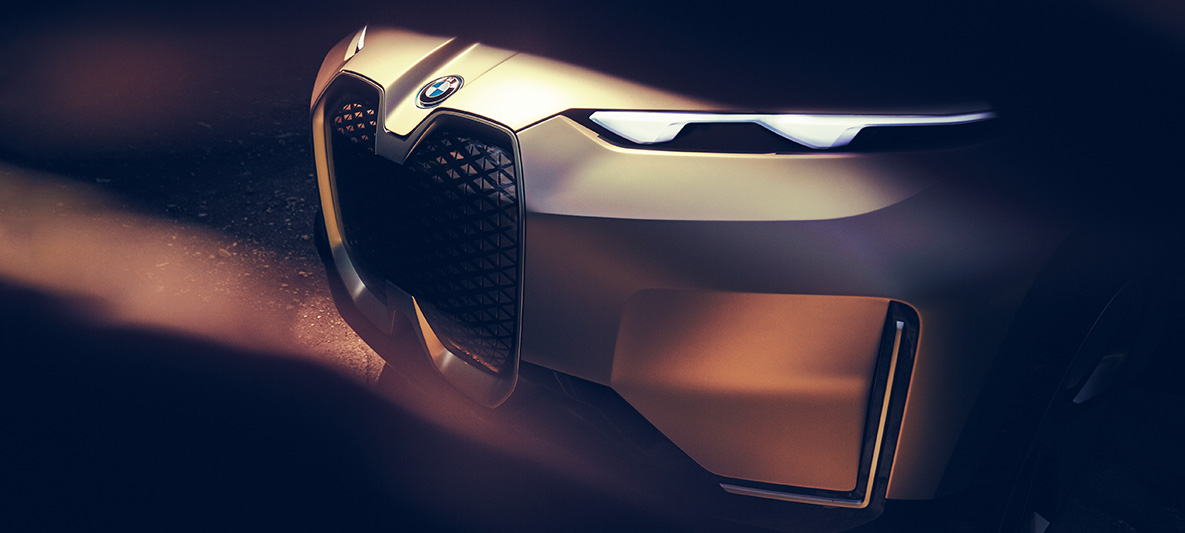 SHAPING A VISION.
You only need one look to realise that the BMW Vision iNEXT is ahead of its time. Large surfaces and precise lines, some of which feature blue accents, make the car seem as if it was made from one piece. Its understated design language contrasts with the elaborate paint finish and the eye-catching detailing: The Liquid Greyrose Copper exterior gradually changes in shade from warm copper to dark rose and injects the vehicle with dynamic flair even when stationary. The windscreen merges seamlessly into a large panoramic roof, giving the vehicle's body a light appearance and opening up the interior even more. The large, interlinked double-kidney grille, the iconic side window graphic, as well as the blue accents clearly highlight the BMW i genes.
FROM HIGH-TECH TO SHY TECH.
The pioneering technologies of the BMW Vision iNEXT.
Practically invisible – but always available. At first glance, the only displays are in the driver's area: there are no other displays or buttons to be seen. In the future, technology will no longer be the focus; people will be the focus. Surfaces such as wood or fabric are controllable via gesture or voice control, so digital technologies only become visible when the driver or passengers want to use them. It's an intelligent step towards the future.
Read more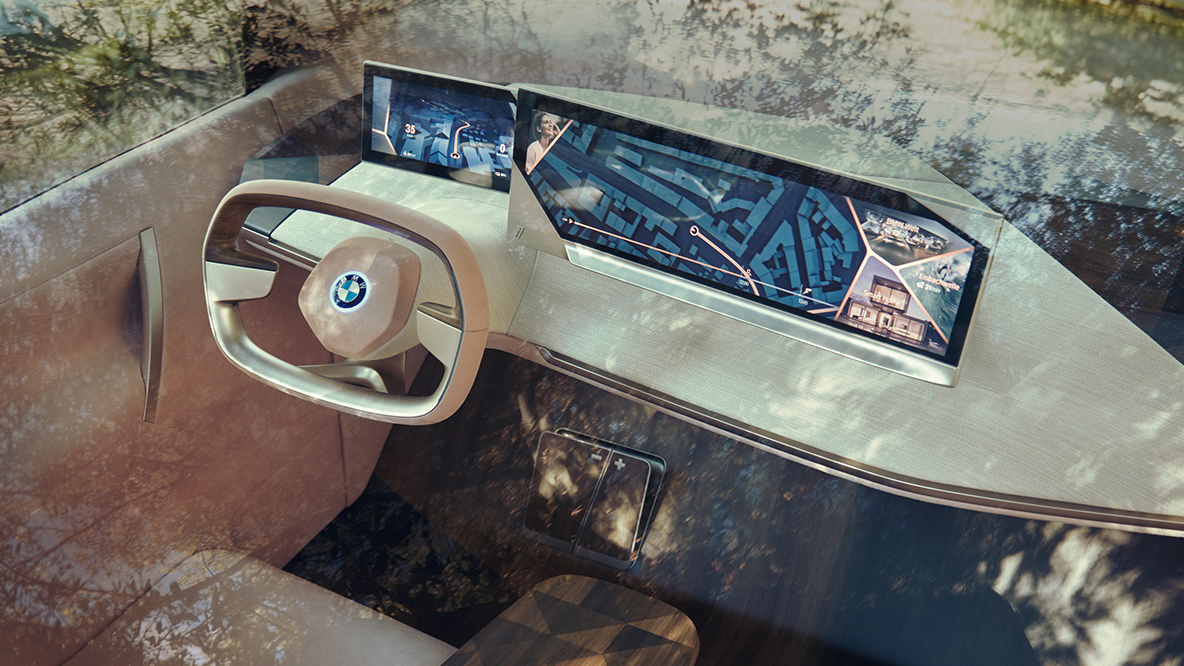 FEELING THE DIFFERENCE.