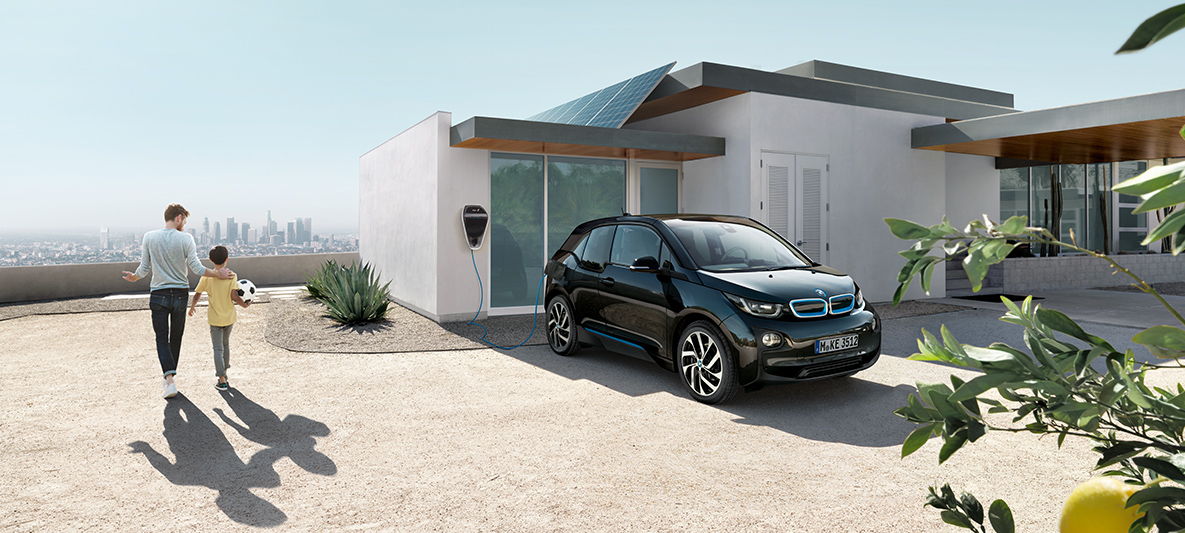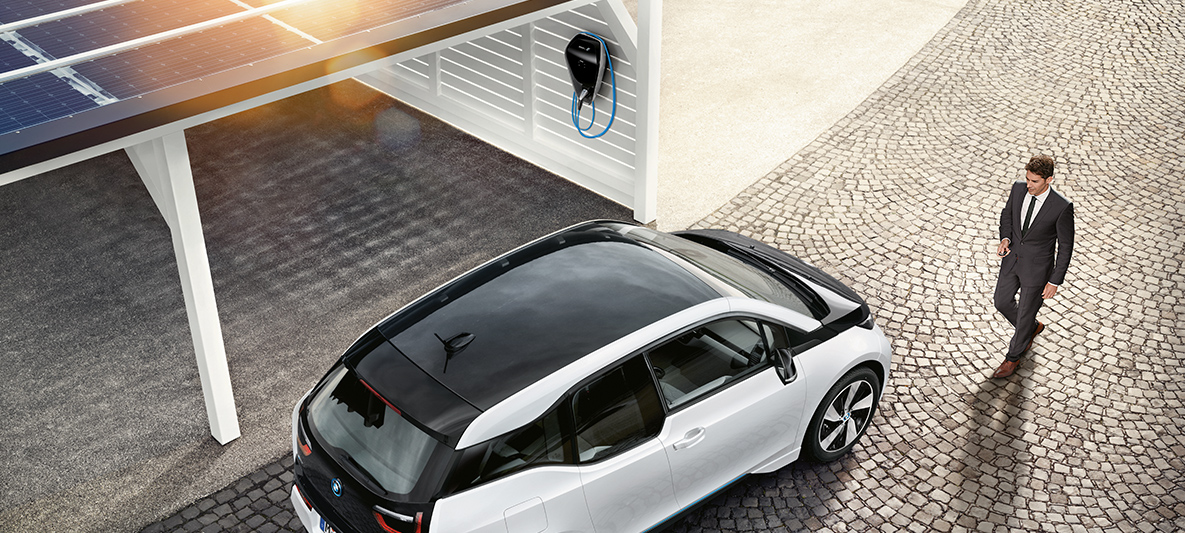 HOME CHARGING.
Electric cars have many advantages over conventional vehicles – for example, they have a 'full tank' every morning, because they can be charged quickly and easily at home using the standard charging cable supplied. Or even faster and more simply with the BMW i Wallbox. This wall-mounted electric car charging station for home use increases charging capacity, reducing charging time and making it the ideal design accessory for BMW i models. The installation service available through BMW i is part of the complete Wallbox package and is customised to your specific needs.
For more techinical details please feel free to contact customer.service@bmw.co.za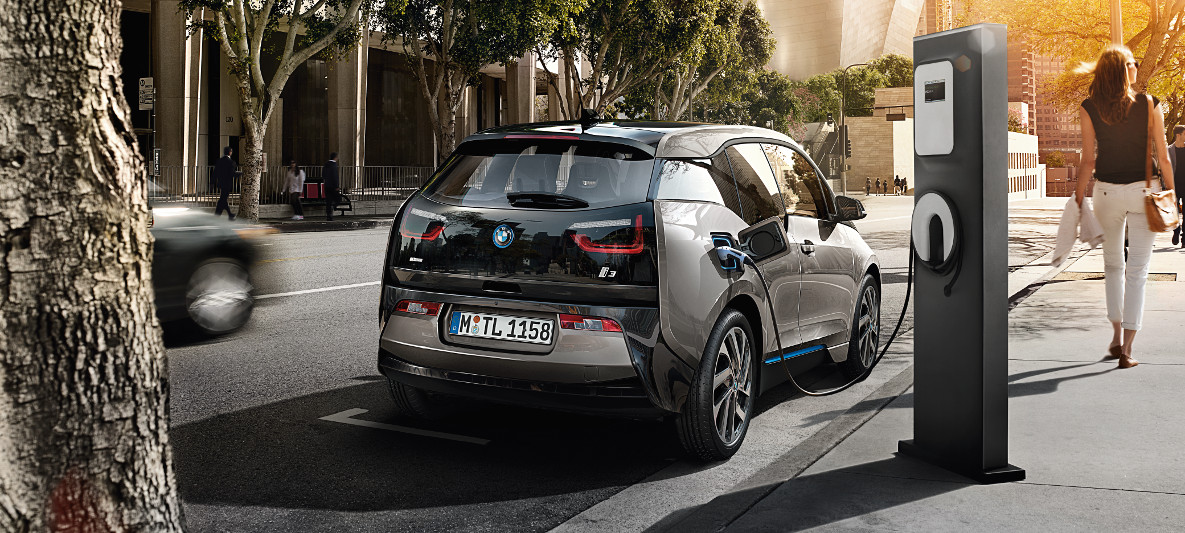 PUBLIC CHARGING.
BMW creates innovative solutions for city e-mobility – especially for all those drivers without their own electric car charging options: they have access to flexible charging options in public car parks.

Thanks to networked BMW i Navigation with BMW ConnectedDrive, the BMW i3 knows where the nearest charging station is, indicates whether it is available – and incorporates it into your route, if necessary. So BMW i drivers can easily find one of the increasingly common public electric car charging stations in the city and top up their battery.

BMW ChargeNow

ChargeNow is a mobility service from BMW i and the largest association of mobile charging station providers. The electric vehicle charging stations in the ChargeNow network are displayed using the BMW i ConnectedDrive services in the navigation unit, making it especially quick and easy to find and use public charging stations. Once a month you receive a detailed statement of the individual charges billed and the corresponding costs.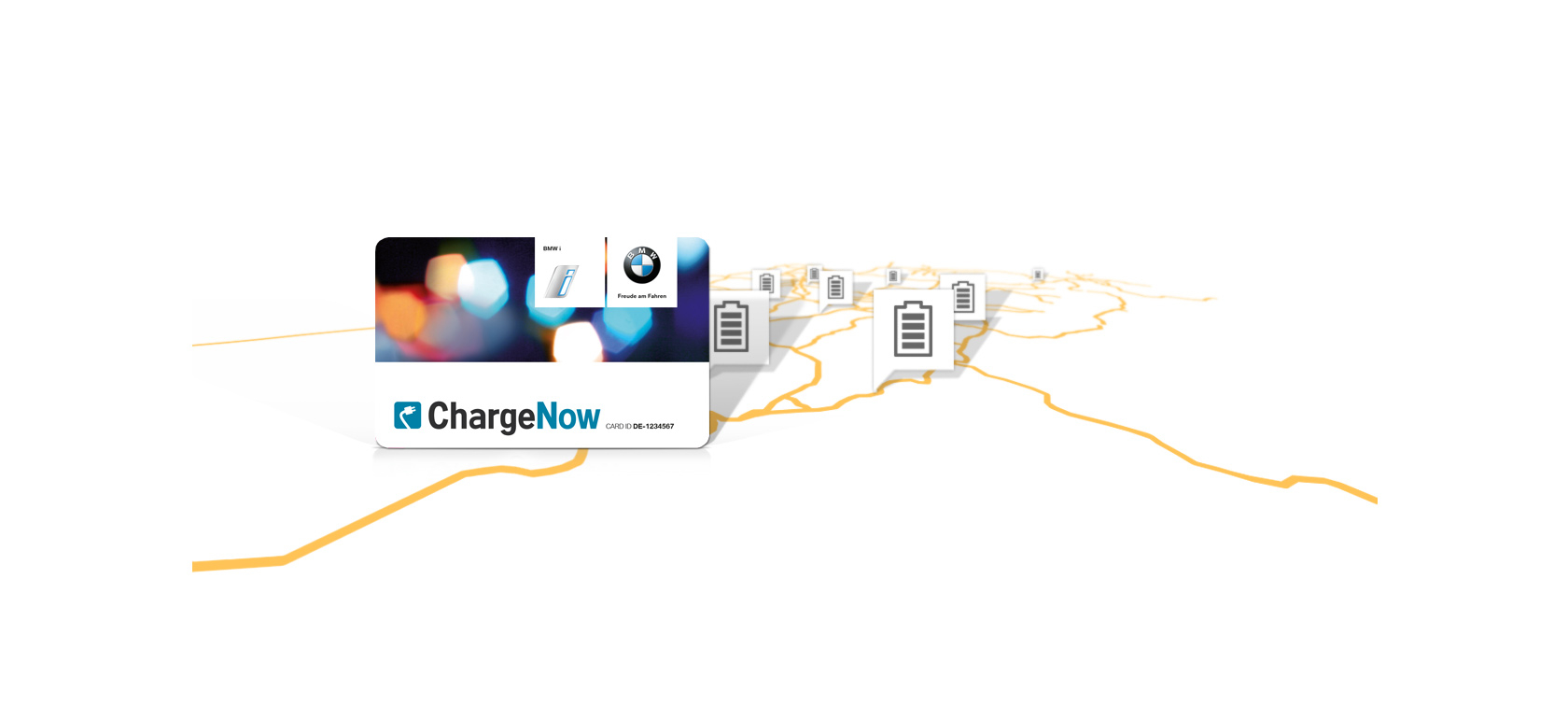 Many charging station providers, one central access point: BMWi ChargeNow.
Many charging station providers, one central access point: BMWi ChargeNow.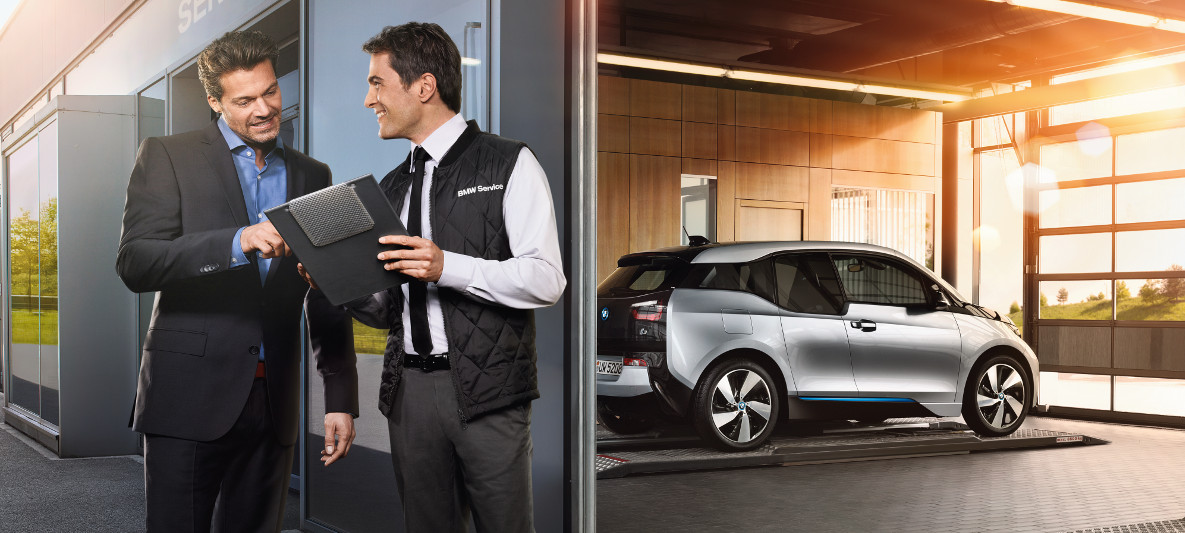 ASSISTANCE SERVICES.
BMW i owners can look forward to a large variety of products and services that offer excellent daily support. These include the BMW i Remote App and the BMW i ConnectedDrive navigation services. Use the BMW i ConnectedDrive services optimised for electric car travel to get the maximum range from your BMW i. And if your car does actually require technical assistance on the road, the wide range of BMW i services will quickly provide you with help. With the Assistance Services, you can rely on e-mobility at all times – and enjoy your driving without any worry.

Maintenance & Repair

For BMW i cars, special service packages are being developed that are optimally tailored to electric cars. These packages will be incorporated into the Motorplan offering you have come to know and expect from BMW.


BMW i Motorplan


The assurance of quality. Motorplan is standard on all BMW i models and covers your BMW i for 5 years / 100,000km and covers the following repair work to all major components, beyond the Standard New Vehicle Warranty:-

All maintenance and service work stipulated in the BMW customer service booklet
All repairs and costs of parts from normal wear and tear which may occur when the manufacturer's warranty has already expired
Battery warrantee for 8 years or 100,000 km
All oils, brake fluids and other lubricants required during a service
Vehicle mileage is checked and verified on the BMW i Motorplan system
Access to 24-hour roadside assistance through BMW On Call


Additional benefits. Aside from offering you comprehensive peace of mind relating to all aspects of your vehicle maintenance, BMW i Motorplan also includes these benefits:

Re-routing facility of your BMW i to the approved BMW i dealer in case of a breakdown.
Ease of budgeting for your future motoring costs.
The ability to transfer the balance of your BMW i Motorplan contract to a new owner if you sell or trade in your vehicle, thus enhancing the retail value of your vehicle.


BMW Motorplan excludes:

All alterations, modifications, accessories, tyres, glass, soft-top canvas, and accident damage.
Any repair work resulting from the owner′s negligence or abuse.
Paint, body and trim repairs.


Renewal.

Your peace of mind does not have to come to the end of the road. BMW i Motorplan can be renewed up to 7 years/ 200 000 km, the most extensive option available. However your BMW Motorplan renewal must be taken up before the current one expires.


The added benefit is that you pay current prices for future services.


Further information.

By contacting your BMW i dealership, your Motorplan can be renewed easily and conveniently. Alternatively contact the BMW Customer Contact Centre on 0800 600 555 for further information.


Mobility Assistance

If you need help while on the road, for instance in the case of a depleted battery in your electric car, BMW On Call will provide roadside assistance to get you mobile while ensuring at the same time that your vehicle is speedily returned to its original condition. BMW On Call can be contacted on 0800 600 777.