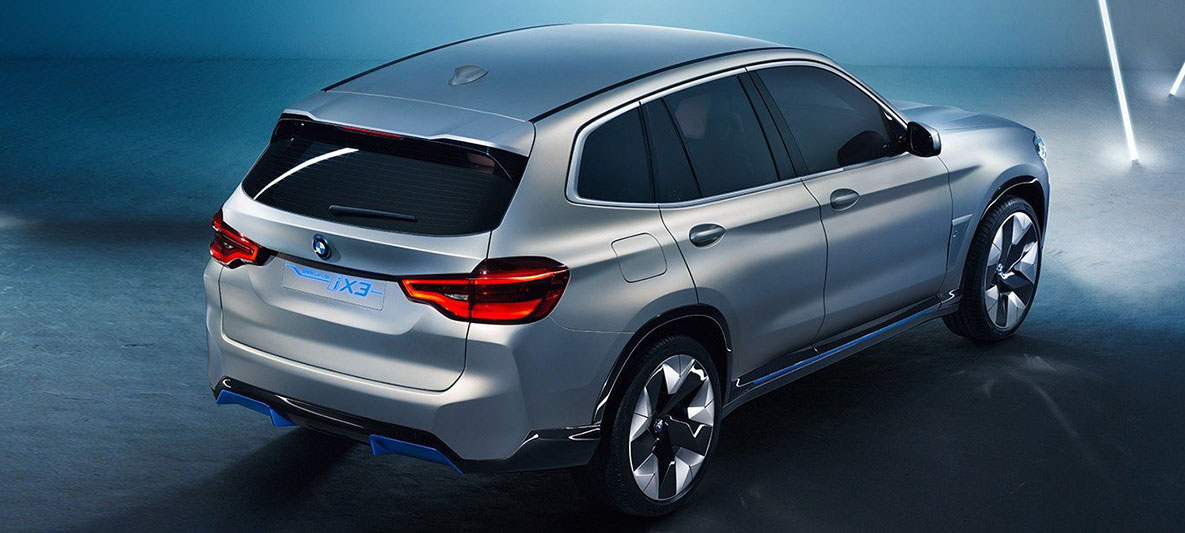 THE POWER OF FUSION.
The BMW Concept iX3 offers layers of driving pleasure like never before. Featuring the superior handling you would expect of a BMW X model, while also delivering a locally emission-free drive system, the fusion of form and function is truly superb.
BMW's fifth-generation eDrive technology, which brings together the electric motor, transmission and power electronics into one compact design, delivers 200 kW and has been developed specifically for the SAV. It also comes with a new powerful battery, delivering over 70 kWh, which gives a range of 400 kilometres in the WLTP cycle.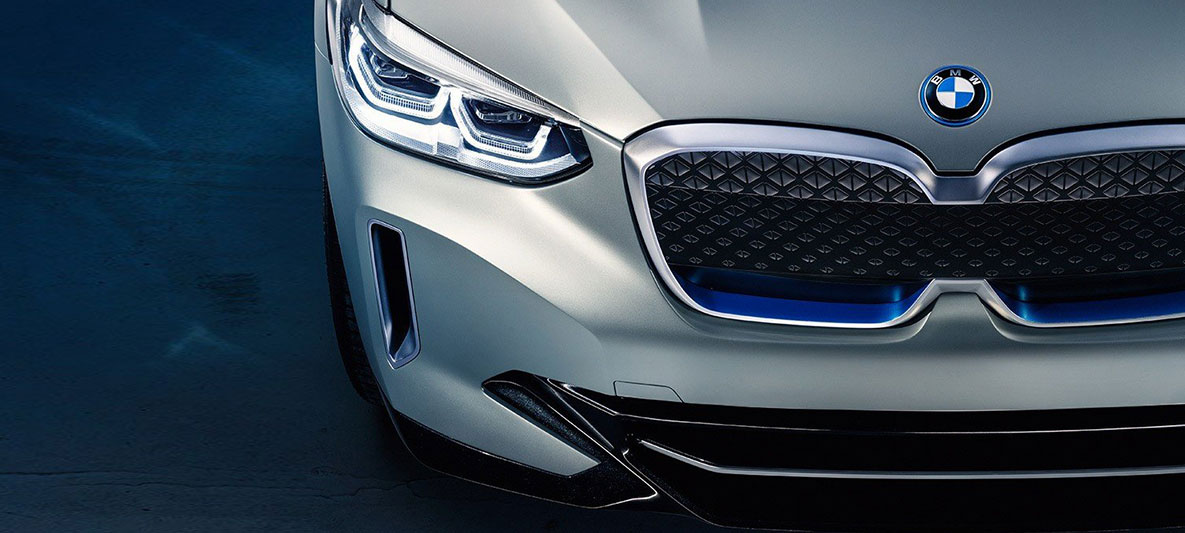 SET TO STUN.
The BMW Concept iX3 is unmistakable with its closed double kidney grille and eye-catching blue accents. Add to this the aerodynamic design, light alloy wheels, Moonstone Silver matt exterior paint finish, and BMW i logos, which are elegantly found on the front and along the side skirts, and it's pretty obvious that this BMW was designed to be different.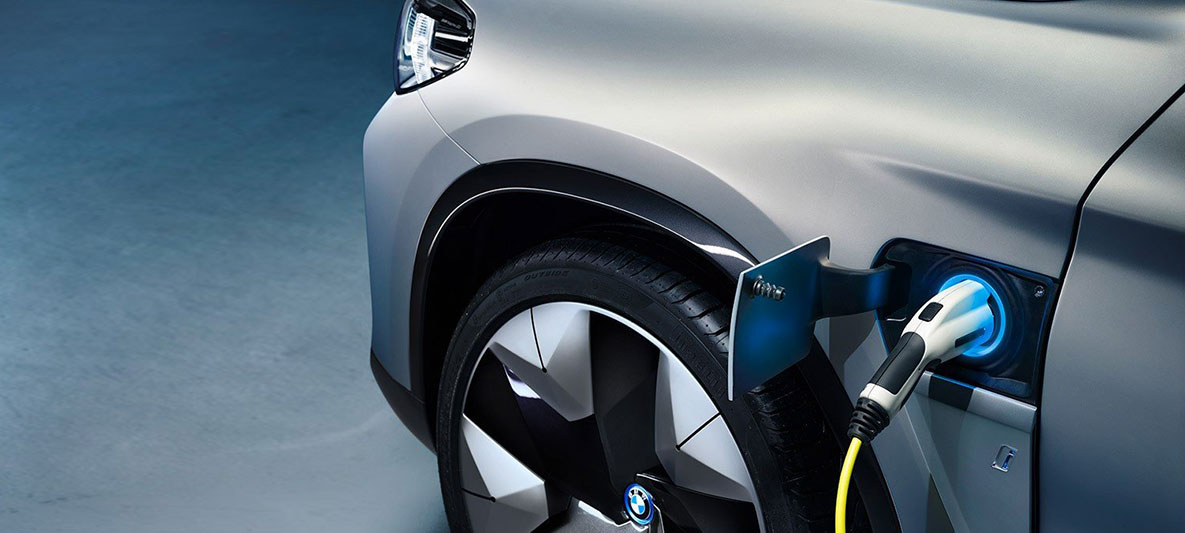 READY IN 30.
Thanks to the high-voltage battery developed for the fifth generation of eDrive technology is its optimised charging capability. The energy storage system has a newly developed Charging Control Unit and is designed to be hooked up to fast-charging stations generating up to 150 kW. The high-voltage battery can be charged in just 30 minutes from one of these stations.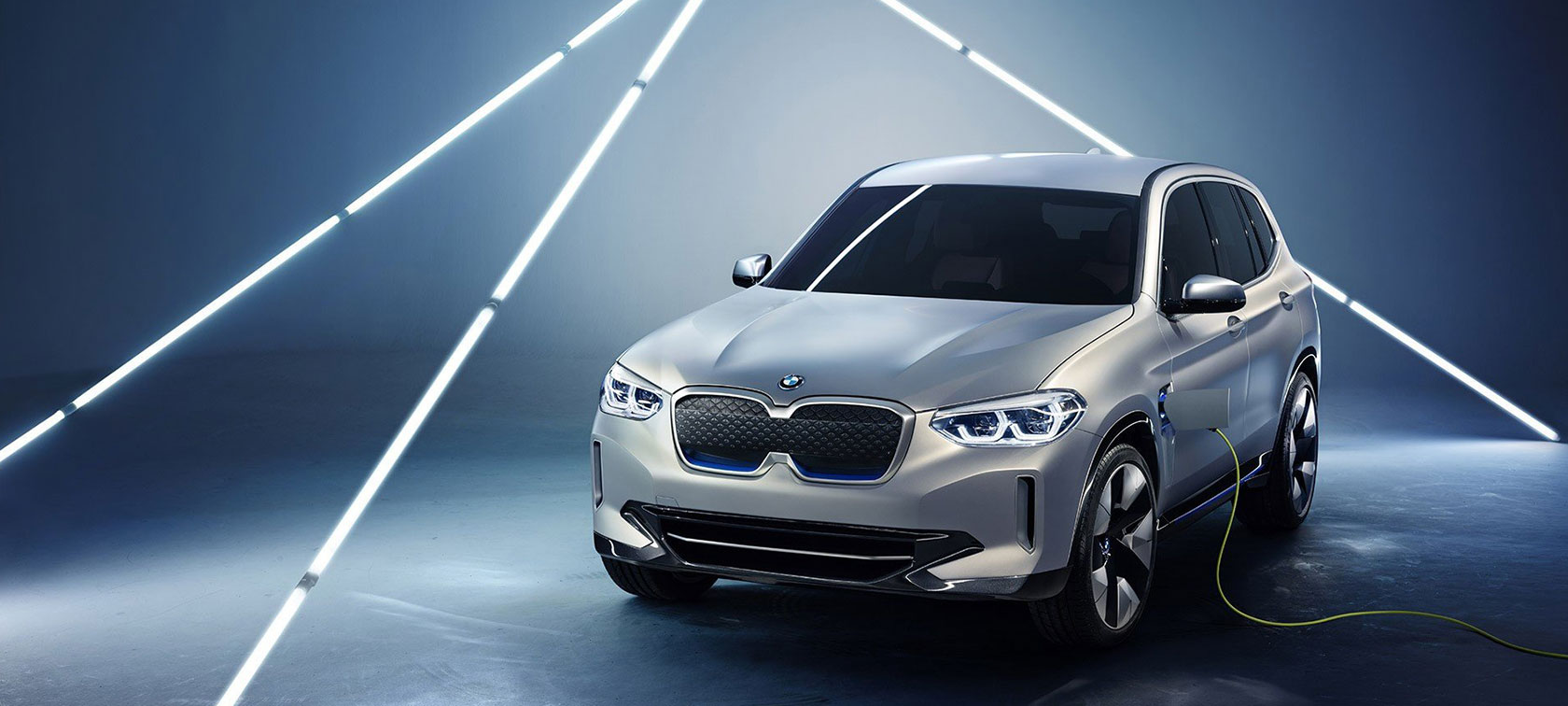 ELECTRIC MOBILITY ARRIVES AT THE CORE OF BMW.
ELECTRIC MOBILITY ARRIVES AT THE CORE OF BMW.