BMW CONNECTED DRIVE.
The digital products and connected services from BMW ConnectedDrive offer you a wide range of useful functions. Smart and innovative, they make your life easier.
Read more
TOP HIGHLIGHTS OF BMW CONNECTED DRIVE.
ON THE ROAD WITH YOUR FAVORITE APPS.
Android AutoTM.
• Use smartphone functions comfortably and safely in the car
• Access to music, media or messaging apps
• Wireless integration of Android AutoTM into the vehicle cockpit
• Interaction with Google Assistant via voice control in your BMW
Learn more about AndroidTM Auto
Apple CarPlay©.
• Use your iPhone functions while driving
• Wireless and complete display of your iPhone content via vehicle displays
• Convenient access to apps such as Apple Music, iMessage, telephony, Siri, Apple Maps or selected third-party apps, e.g. Spotify or Google Maps in the car
More about Apple CarPlay©
ON THE MOVE WITH SMART SUPPORT.
BMW DIGITAL KEY.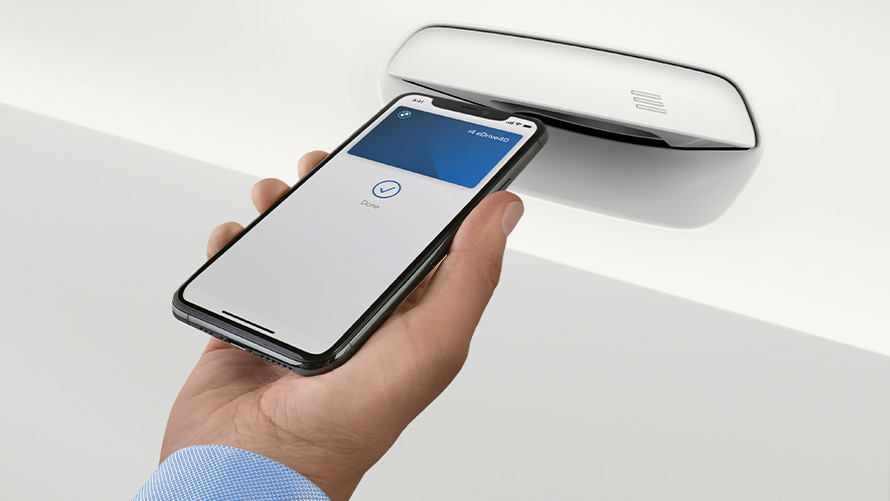 Turn your smartphone into a digital key

Lock and unlock your BMW and even start it without the physical key

Create a BMW Digital Key via My BMW App and store it on a compatible iPhone

Authorise up to five additional people to use your BMW
Concierge Service.
• Convenient assistance on the road in your BMW
• Support for all your needs at the touch of a button
• Helps for example with hotel or restaurant reservations or finding an ATM on request
Go to BMW ConnectedDrive Store
BMW Drive Recorder.
• Allows video recording of the vehicle environment while driving
• Playback of the video on the central control display
• Optional USB export of the video to a mobile device
• Recording of vehicle information such as speed and GPS position during video recording
Go to BMW ConnectedDrive Store
FAQ: THE MOST IMPORTANT QUESTIONS AND ANSWERS ABOUT BMW CONNECTED DRIVE.
How does BMW ConnectedDrive work?

What is an active SIM card and what is it needed for?

What do I need a BMW ID for and how can I use the BMW ID?

How can I use the BMW ID in connection with my vehicle?

In which countries is BMW ConnectedDrive available?
BMW CONNECTED DRIVE: FURTHER INFORMATION & LINKS.
LEGAL NOTICE.
To view the full Legal Notice which contains details of the data processing that will take place for BMW ConnectedDrive services, please click here.
Read more
TERMS AND CONDITIONS.
To view full terms and conditions for BMW ConnectedDrive and BMW ConnectedDrive service descriptions, please click here.
Read more