DRIVE YOUR RUSH.
BMW Select Finance Offer.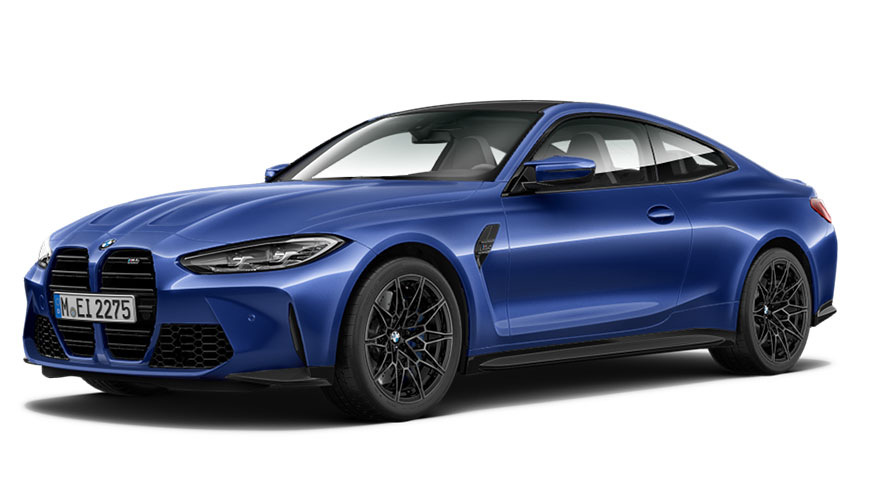 BMW M4 Competition AWD
Drift on the edge of driving euphoria with the exhilarating BMW M4 Competition All Wheel Drive (AWD). From its unmistakable growl to the exclusive carbon fibre roof and low centre of gravity, the all-new BMW M4 Competition AWD is the embodiment of pure power, pleasure and precision.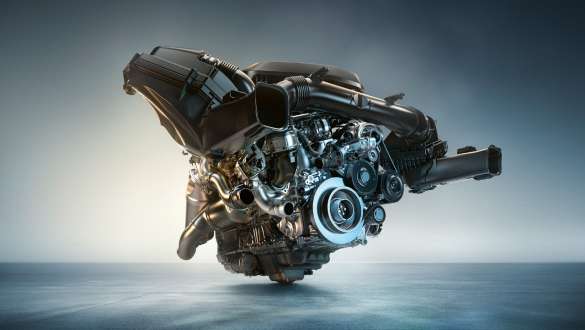 M TwinPower Turbo 6-cylinder inline petrol engine.
The M TwinPower Turbo 6-cylinder inline petrol engine features superior power delivery and the striking characteristic M engine sound. Two mono-scroll turbochargers, direct High-Precision Injection, fully variable valve control and variable camshaft control ensure outstanding performance.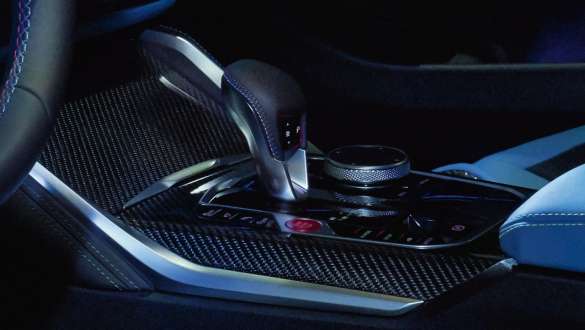 8-speed M Steptronic Sport transmission with Drivelogic.
The 8-speed M Steptronic Sport transmission with Drivelogic offers numerous shifting options: extremely dynamic, particularly comfortable and smooth, fuel-saving. You can shift manually using the gear lever or the gearshift paddles on the steering wheel, or select one of three automatic programmes using Drivelogic.
M xDrive.
M xDrive with Active M Differential guarantees maximum traction and driving dynamics for everyday driving, as well as at the racetrack. The optional M specific technology combines the typical agility of a rear-wheel drive with the control of an all-wheel drive. Y You can choose between the drive variants 4WD, 4WD Sport and – in DSC-off mode – 2WD.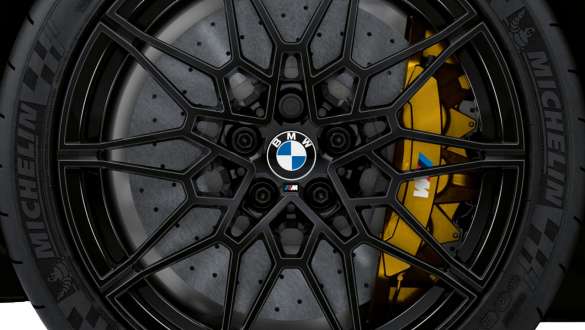 M Carbon ceramic brake.
The M Carbon ceramic brake delivers braking power more directly. It contributes to a lower vehicle weight, which has a positive impact on agility, dynamics and acceleration. The technical equipment is visible through carbon-ceramic brake discs and calipers in the colour Gold matt with M lettering on the front and rear axle on the outside. Due to specific material properties, increased operating noise may occur during braking, e.g. in case of prolonged, low load or in wet conditions shortly before vehicle standstill. The design-related noise can be avoided by braking the brake dry in case of wetness or loading the brake more heavily after a long, low braking load. The influence of wetness and road salt cause brake effectiveness to correspond to that of a conventional brake system. This reduced braking power can be compensated for with a greater pressure on the pedal. The functional noises have no influence on the performance, operational safety and stability of the brake.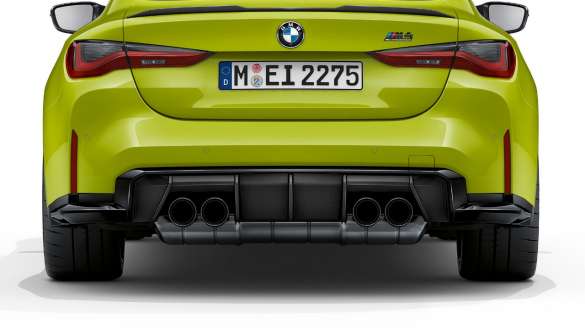 M Sport exhaust system.
The M Sport exhaust system delivers a dynamic sound that can be modified via the integrated exhaust valve mechanism. The SPORT and SPORT+ programmes, which can be selected via the SETUP button, are accentuated by an even more intense engine sound, while the comfort-oriented programme prioritises more discreet engine acoustics.
Terms and Conditions:
BMW Select offer from BMW Financial Services (South Africa) (Pty) Ltd., an Authorised Financial Services (FSP 4623) and Registered Credit Provider (NCRCP 2341). Total cost includes an initiation fee and monthly service fee (R69 p/m) and excludes licence and registration. Linked to current Prime Rate. The above offer is calculated on 48 instalments and a 80 000 km contract limit. Residual may apply subject to deal structure. This Offer is exclusive to BMW Financial Services. Valid until 31 December 2023 and is subject to stock availability. Rate may vary if price differs from the example displayed in this advert. Not available in conjunction with any other BMW M4 offer. Models shown with optional extras not included in pricing. Terms and conditions apply.
Read more
ABOUT BMW SELECT.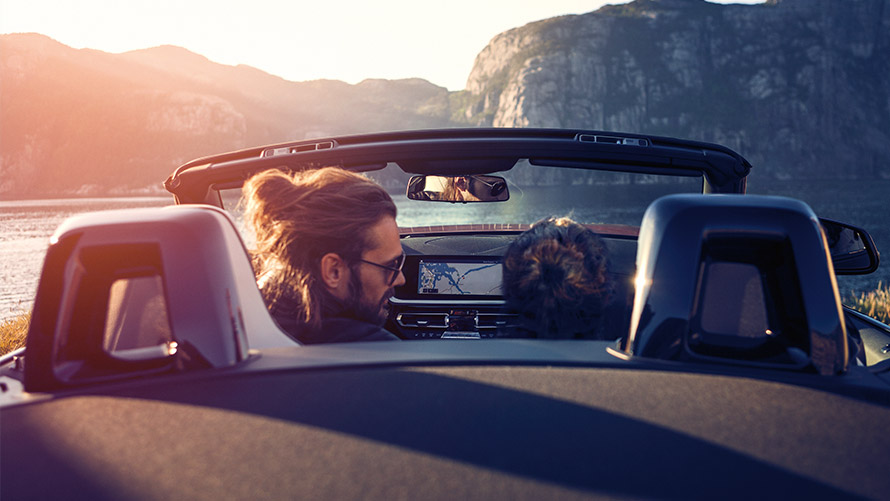 If you value flexibility and want to be able to drive a new BMW more often, an offer from BMW Select Finance may be the best option for you. Enjoy the advantage of a Guaranteed Future Value (GFV) that shields you from unexpected depreciation and gives you multiple end-of-term options: Return your vehicle with nothing further to pay, settle, refinance, or trade up to a newer model.
For more information, speak to one of our trusted Finance and Insurance Managers at your preferred BMW Retailer.