ORIGINAL BMW ACCESSORIES FOR THE BMW 5 SERIES SEDAN.
Feeling good, feeling familiar.
All BMW drivers enjoy driving pleasure as standard. Original BMW Accessories exists to meet your special desires. We offer a broad selection of individual additions and extras that are perfectly suited to your vehicle in quality, design and performance, offering you maximum added value – whatever you have in mind.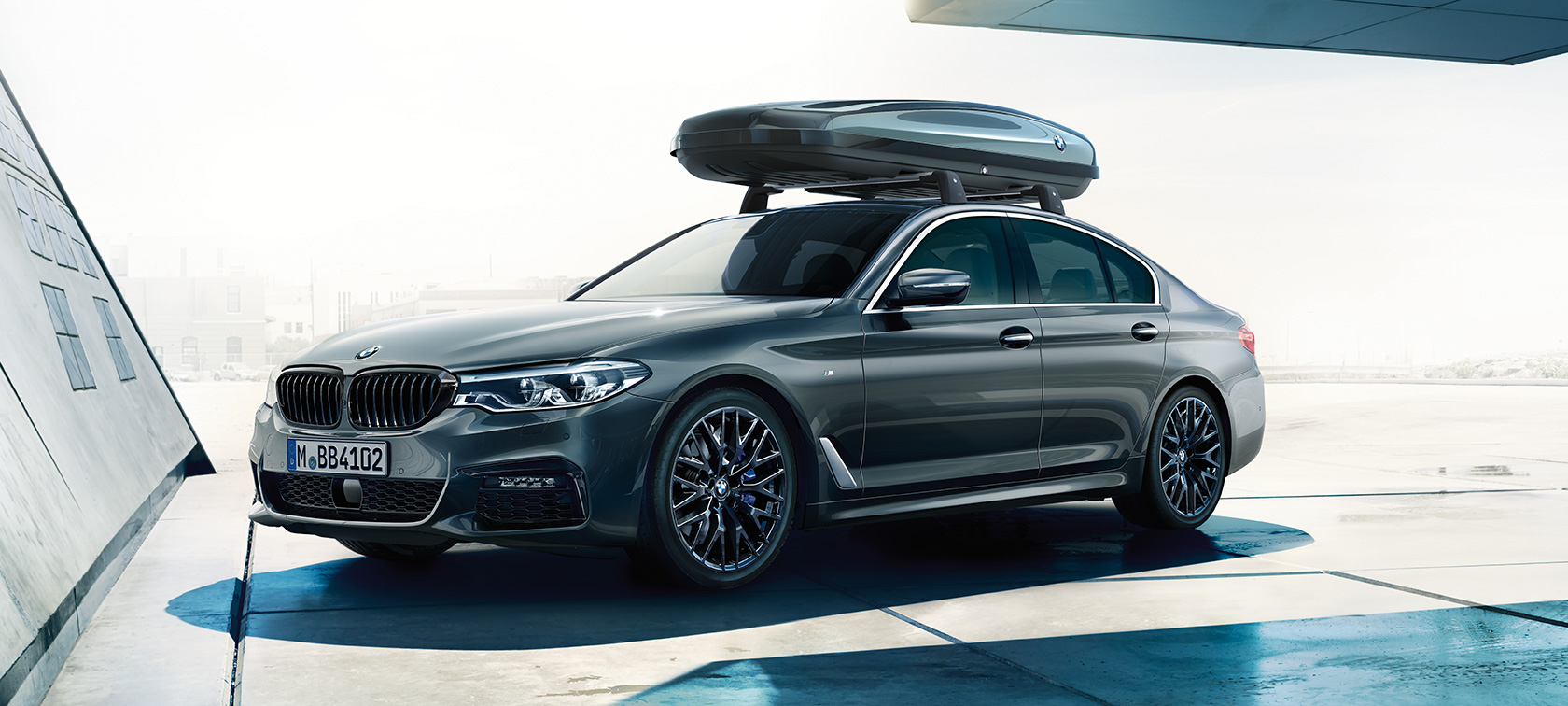 Discover more BMW accessories for the BMW 5 Series Sedan by categories.
BMW SERVICES.
Don't take your worries on the road.
BMW sets the standards in service and is always there for you. With Breakdown and Accident Assistance, our experts are available to you around the clock for emergencies – 365 days a year. Thanks to the innovative BMW Teleservices, your BMW automatically notifies your BMW Service Partner of maintenance needs and malfunctions, so they can contact you independently. With BMW Service Inclusive, these and all other services are financially covered for the time period of your choice. Secure more time for the important things in your life: With the wide range of services offered by BMW, you are always on the safe side.

BMW M PERFORMANCE PARTS FOR THE BMW 5 SERIES SEDAN.
Show character.
The BMW 5 Series Sedan combines elegance and sportiness: high-quality accessories from BMW M Performance Parts underline the dynamic character of this superior sedan.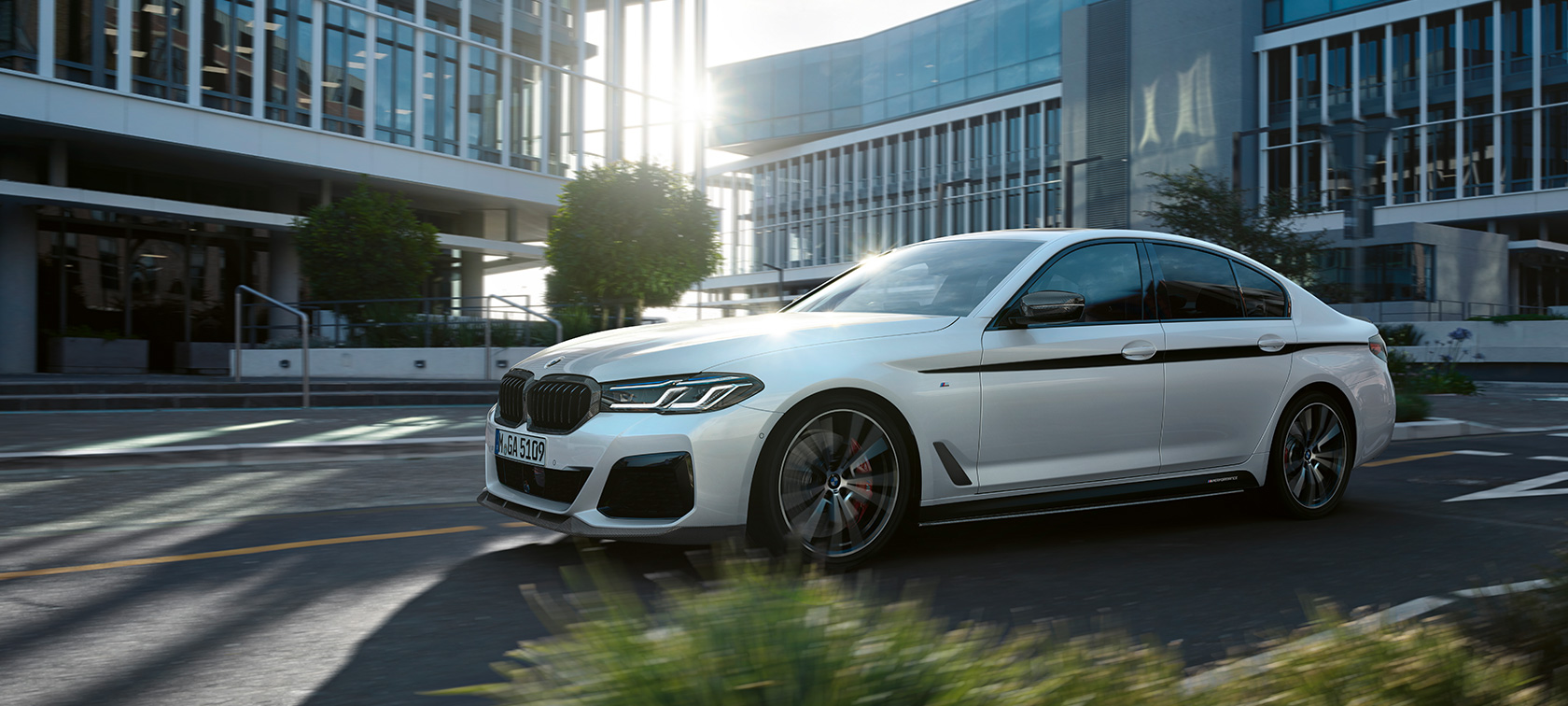 BMW CONNECTED DRIVE SERVICES & APPS.
Always one step ahead.
In the BMW ConnectedDrive Store you will find a large number of innovative apps and digital services that link you with your BMW and the world. Click on the button below to see an overview of the broad range offered by BMW ConnectedDrive. Discover practical applications such as Real Time Traffic Information providing up-to-the-minute traffic news or the Remote Services that allow you to control your BMW by smartphone from afar. Check out which BMW ConnectedDrive services are available for your vehicle and which ones you can renew. How you benefit: even if you already own a BMW, you can still conveniently book services and apps to add on later in the BMW ConnectedDrive Store.

Read more
FUEL CONSUMPTION AND CO2 EMISSIONS.
BMW 530i Sedan:
Fuel consumption in l/100 km (combined): 6.7
CO2 emissions in g/km (combined): 154


The information on fuel consumption, CO2 emissions and energy consumption has been determined in accordance with the prescribed measurement procedure VO (EU) 715/2007 in the version applicable at the time of type approval. The figures refer to a vehicle with basic configuration in Germany and the range shown considers optional equipment and the different size of wheels and tires available on the selected model.
The values are already based on the new WLTP regulation and are translated back into NEDC-equivalent values in order to ensure the comparison between the vehicles. For vehicle related taxes or other duties based (at least inter alia) on CO2-emissions the CO2 values may differ to the values stated here.


Read more