5 HIGHLIGHTS OF
THE NEW My BMW APP.
01

Immediate access to your vehicle status and functions

02

Manage service requirements and service bookings

03

Smart e-mobility services for Electric and Plug-in Hybrid vehicles

04

Reliable navigation and map services for planning trips

05

Regular upgrades and expansion of functions
MANAGE MY VEHICLE STATUS.
With the My BMW App, you have all your vehicle's details in the palm of your hand without having to go to your BMW. Is there enough petrol or range for spontaneous trip? What was my BMWs mileage again? Are all doors locked? When is my next service due?
Read more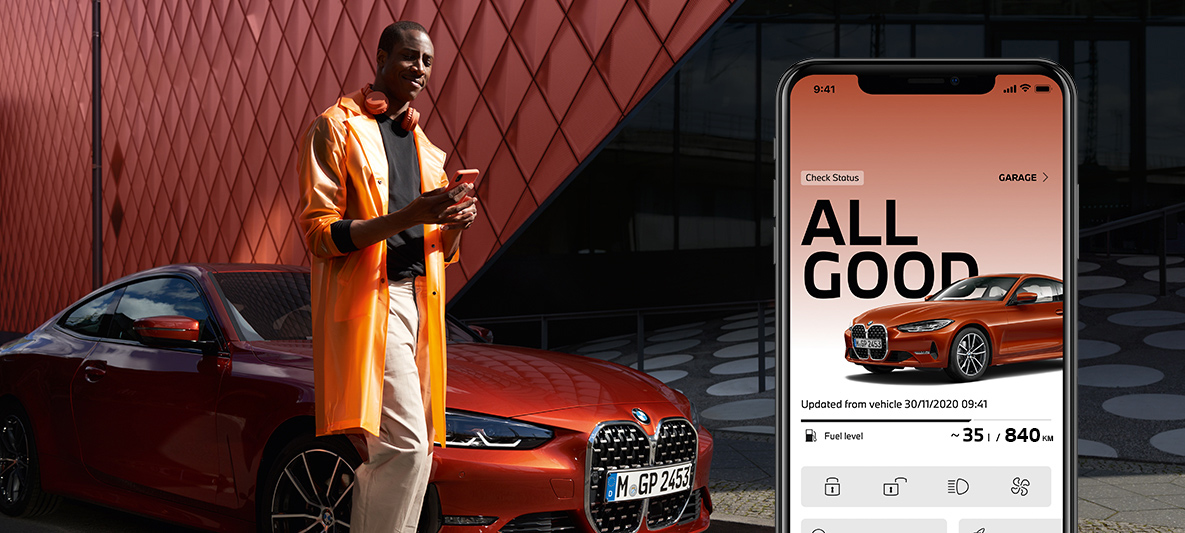 REMOTELY CONTROL MY VEHICLE.
Did I lock my vehicle, and where exactly is it parked? Remote Services allows you to remotely access your vehicle from a distance using the My BMW App. Activate your air-conditioning in your BMW before a trip or lock it from anywhere using your smartphone.

Turn your smartphone into a digital key: you can create the BMW Digital Key via your My BMW App and store it on your iPhone – if compatible. Share your Digital Key with up to five friends – including the option to restrict certain functions such as the speed which is particularly helpful for young or inexperienced drivers.
Read more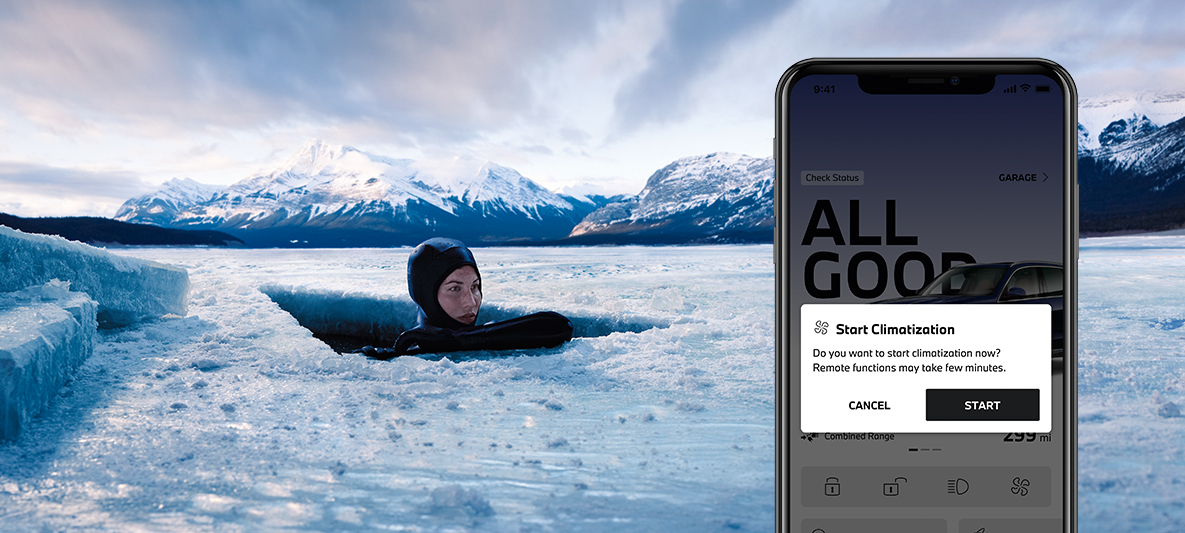 MANAGE MY TRIPS.
The My BMW App turns every journey into a stress-free experience. Search for new destinations or personal points of interest within the app and send them directly to your BMW. Alternatively, you can also transfer destinations from a map app, e.g. Google Maps, that supports the share function directly to your My BMW App.
Read more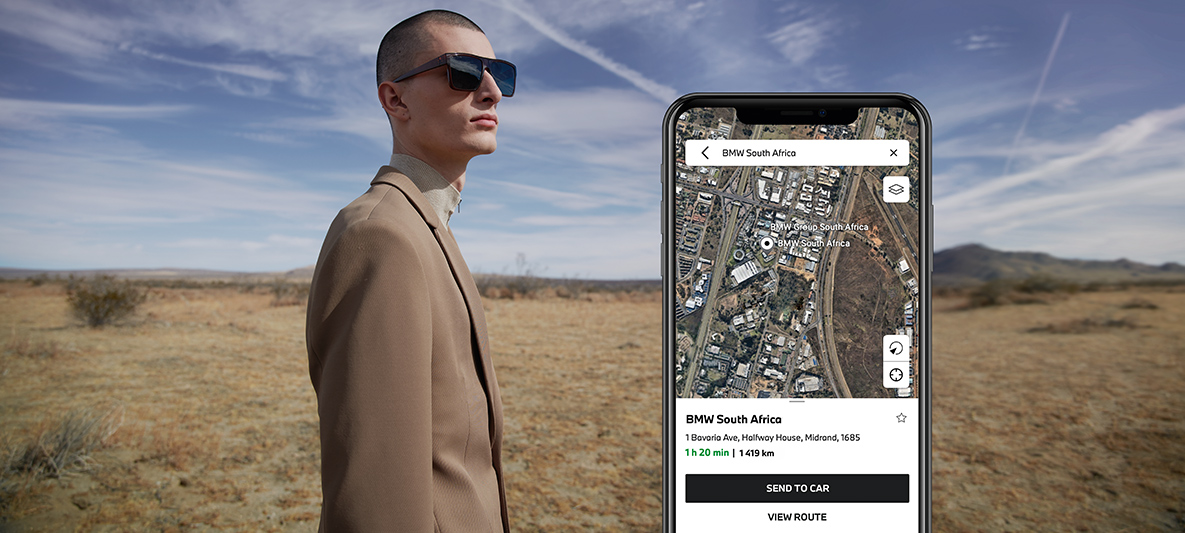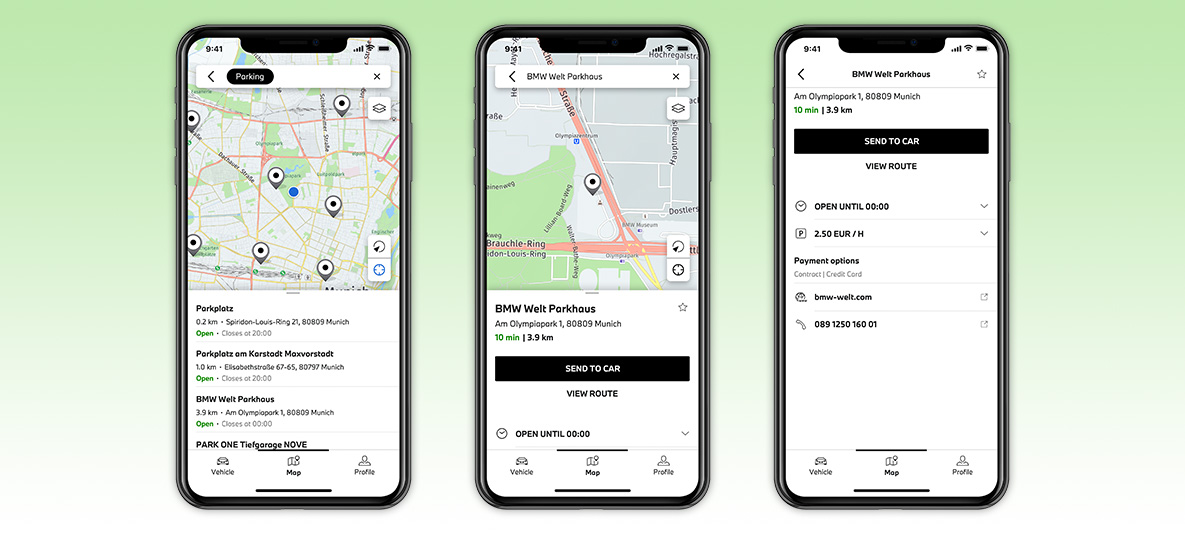 MANAGE MY SERVICE EXPERIENCE.
When is your BMW due for its next service? The My BMW App keeps you updated on your servicing needs and allows quick access to booking a service appointment. By selecting a preferred Service Partner in the app, you can easily know which Service Partner will receive any triggered Teleservice alerts.
Read more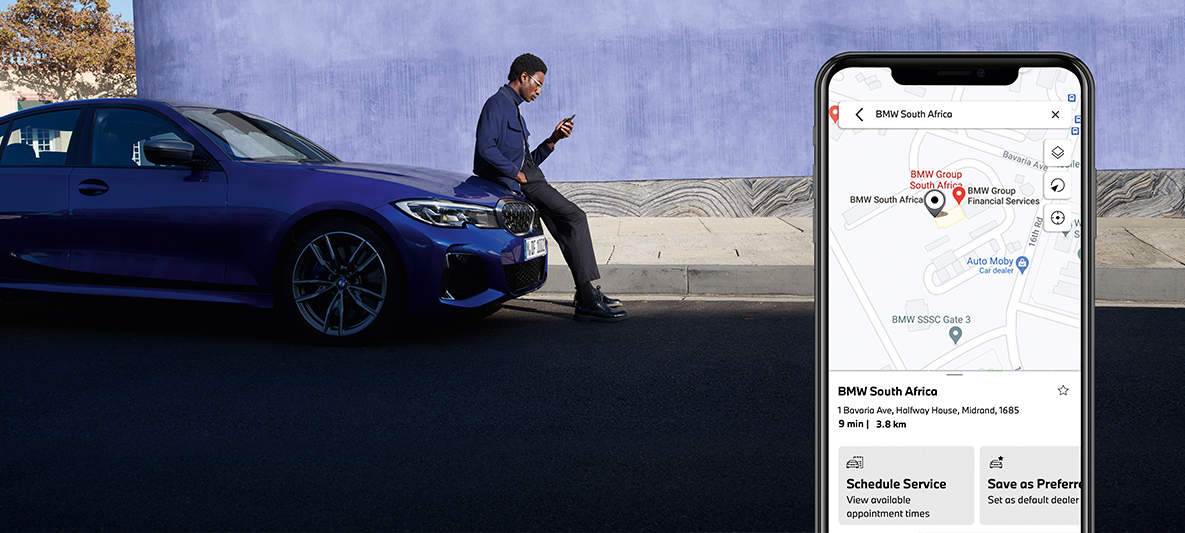 MANAGE MY PERSONAL & VEHICLE SAFETY.
Always keep an eye on your BMW's surroundings to rest assured that everything is fine with your vehicle. Remote Services and Remote 3D View allow you to view the area around your vehicle from any perspective or to lock the doors via the My BMW App.
The My BMW App also supports you when the unexpected happens. Call our BMW On Call team via the app in the event of a breakdown. Your vehicle location and data can be shared with our team of experts for added convenience.
Read more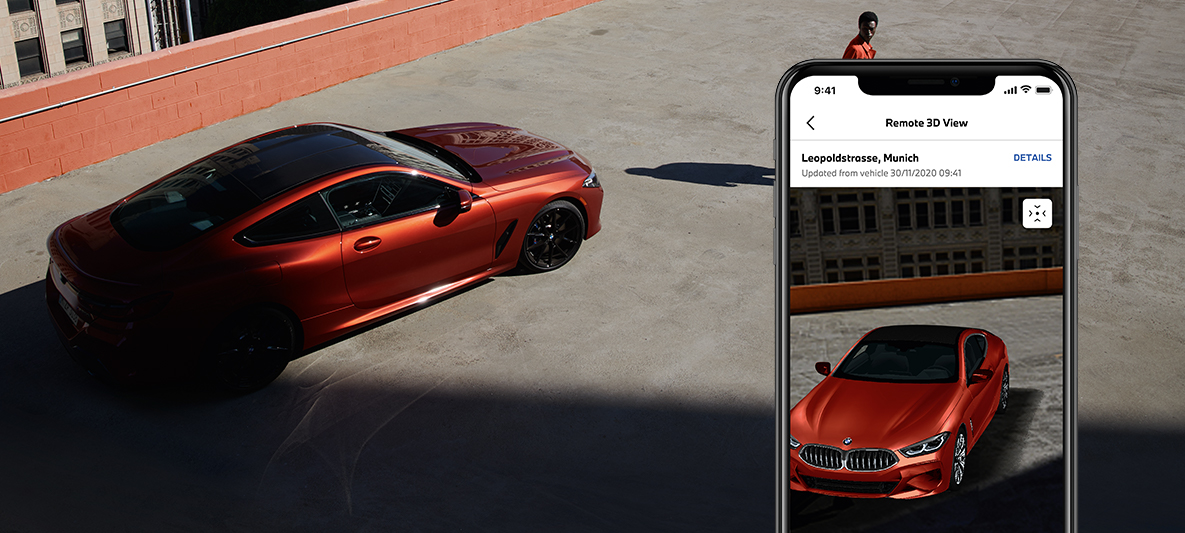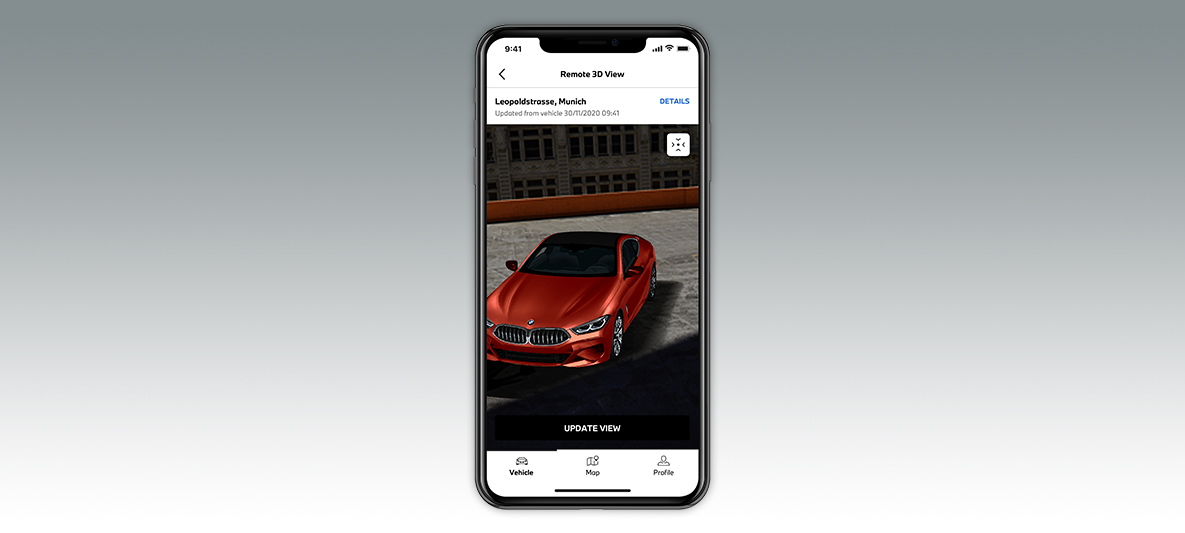 MY DIRECT LINK TO THE WORLD OF BMW.
The My BMW App gives you access to exciting information about the world of BMW. Use the Discover BMW section to stay up to date on news and special offers. Explore the BMW ConnectedDrive Store and purchase digital products and services that best suit your mobility needs.
Read more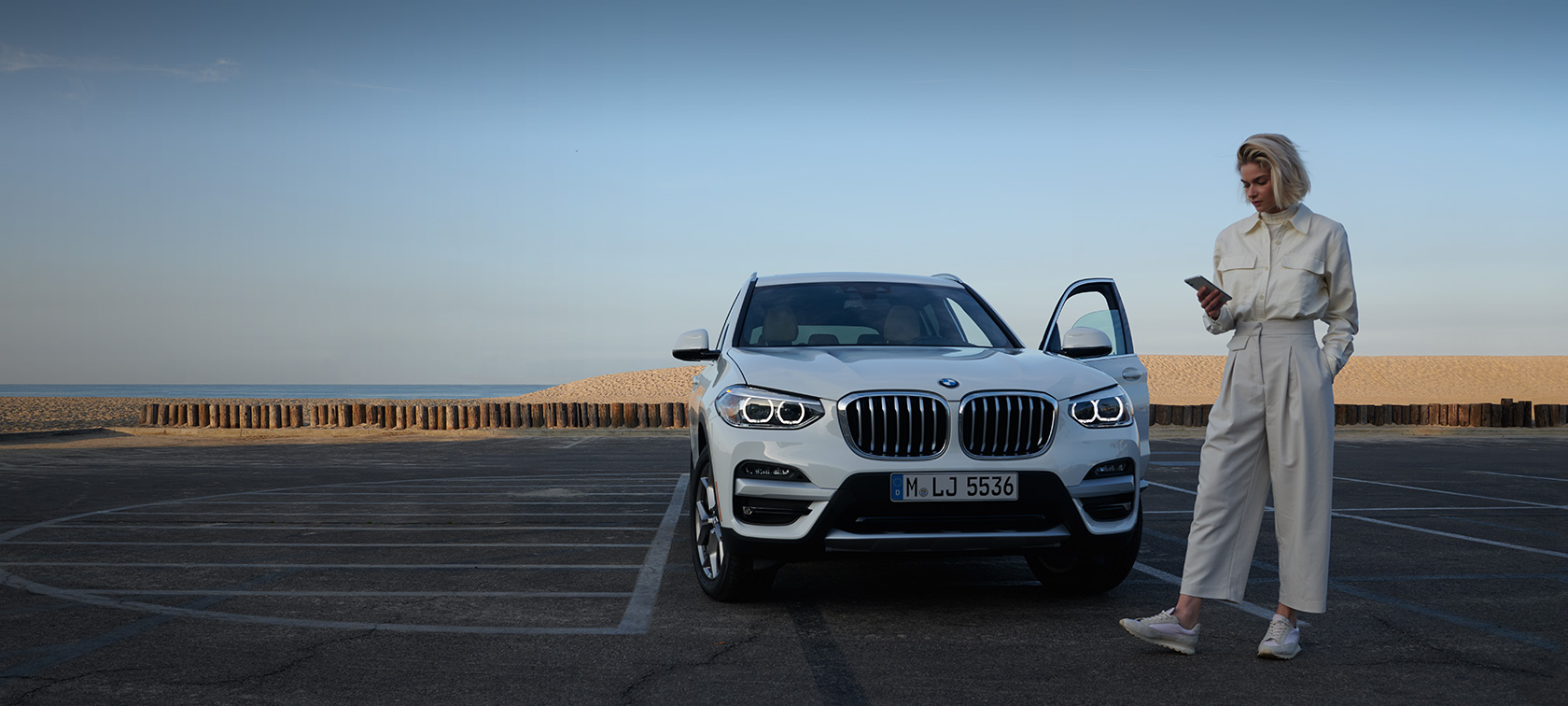 THE My BMW APP.
Discover the new My BMW App: connect your vehicle to your life today.
BMW CONNECTED DRIVE: FURTHER INFORMATION & LINKS.
*The My BMW app is compatible with all BMW vehicles from the 2014 model year onwards in conjunction with the option ConnectedDrive Services and a compatible smartphone. The availability and functions of the My BMW App may vary depending on the country.


Read more