IN MOTION.
Find out more about the current state of development and see what highly automated driving actually is.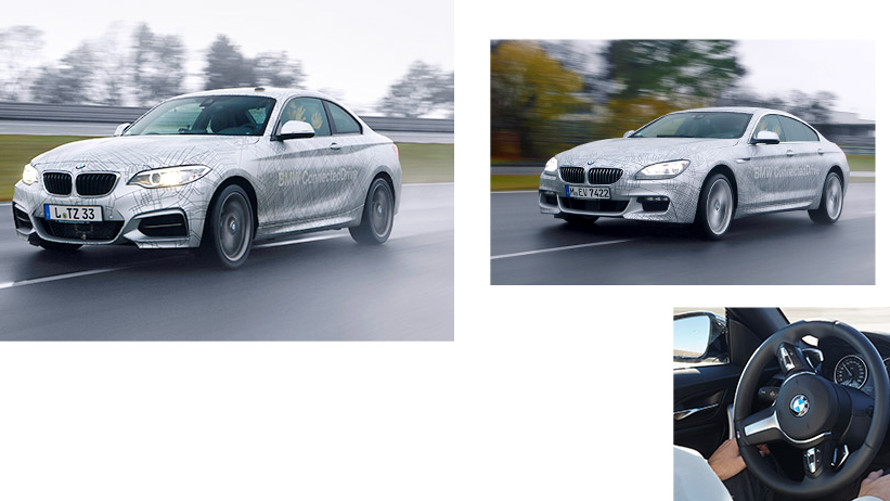 2014: BMW safety assistant
At the Consumer Electronics Show (CES) in Las Vegas the BMW Group exhibited a new dimension of BMW Active Assist. It was a safety assist feature that brings the vehicle back on track without any intervention by the driver, even in demanding traffic situations.
Read more