AN ICON REINVENTED.
BMW Select Finance Offer.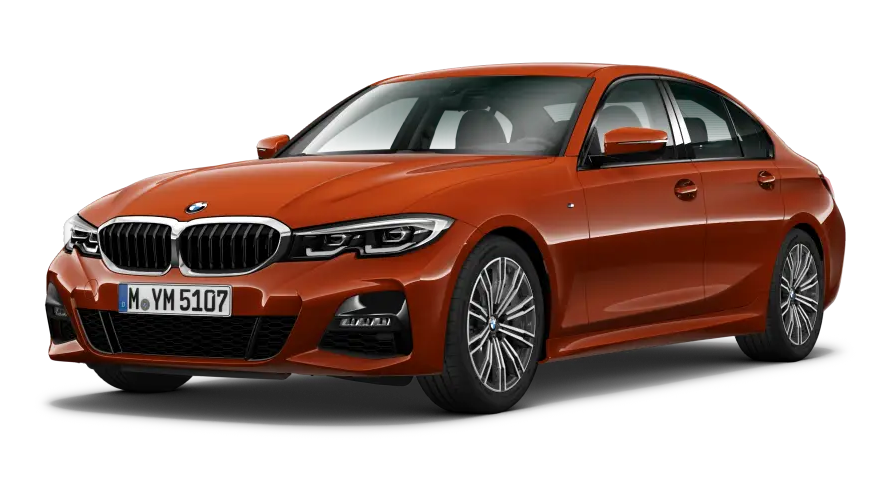 BMW 318i with M Sport package
Drive the iconic BMW 318i which includes M Sport Package and other enticing extras with an exclusive offer from BMW Select Finance.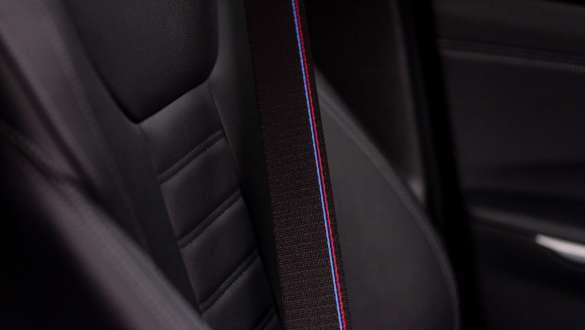 M Sport seats.
M Sport seats with M seat belts offer both driver and front passenger a dynamic and comfortable experience. The individually adjustable Sport seats feature numerous manual adjustment options, including backrest width, fore-and-aft position, and the backrest and seat angle. Seat and backrest bolsters are larger than standard seats, providing excellent ergonomics and lateral support even in fast cornering. The high-quality upholstery and covers, pronounced side bolsters and comprehensive ergonomics make these seats exceedingly comfortable.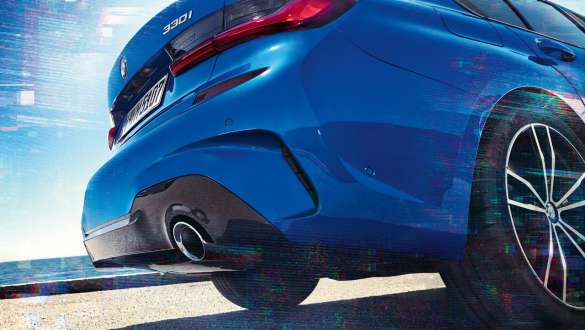 M Sport suspension.
M Sport Suspension is notable for a more dynamic suspension with tighter damper settings. It also features a moderately higher spring constant and harder stabilisers. Combined together, they result in an even more direct suspension design, which enables a distinctly sporty driving style.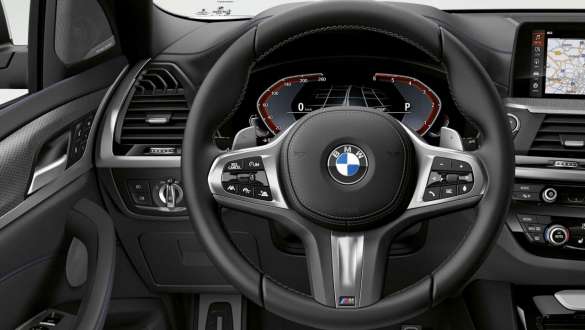 M Leather steering wheel.
The M leather steering wheel including multifunction buttons, an M badge and an integrated driver-side airbag is featured in three-spoke design. With a reinforced steering wheel rim in leather 'Walknappa' Black, with stitching in M colours and contoured thumb rests, it conveys a sporty, direct steering sensation – not least thanks to integrated shift paddles.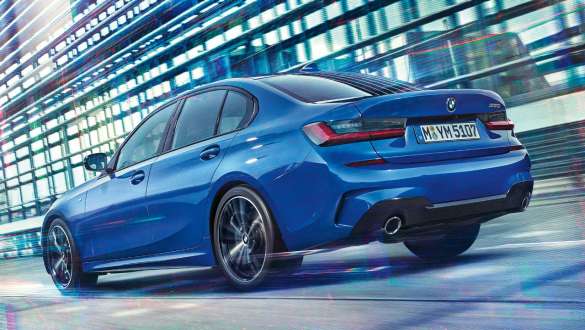 M Aerodynamic Kit.
The M Aerodynamics Kit adds more than a touch of sport with an M-specific front apron, rear apron and side sills that convey pure dynamism and the refined sportiness of M.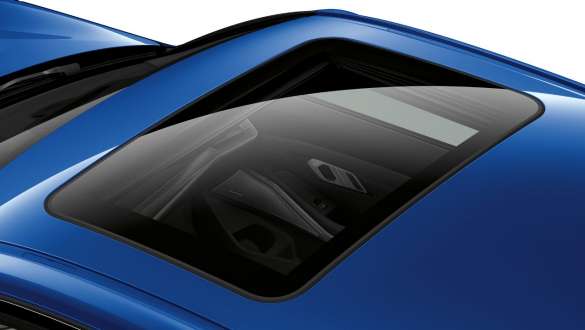 Glass Sunroof.
The Glass roof with slide and lift function, including an electric sliding interior roof, anti-trap protection, as well as comfort opening and closing, allows the airflow to be individually regulated to create a pleasant interior climate. The integrated wind deflector prevents draughts from developing in the interior and ensures a lower level of wind noise.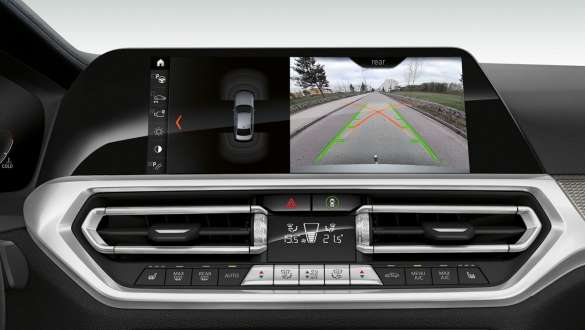 Parking Assist.
Parking Assist makes it easier for you to park and manoeuvre in tight spaces. The Reversing Assist Camera, distance sensors and an emergency braking function prevent parking damage. In addition, your BMW recognises suitable parking spaces as you drive past and parks automatically if necessary. The Reversing Assistant supports you, for example, in narrow driveways. 
CELEBRATING MZANSI. CELEBRATING M.E.
BMW Select Finance Offer.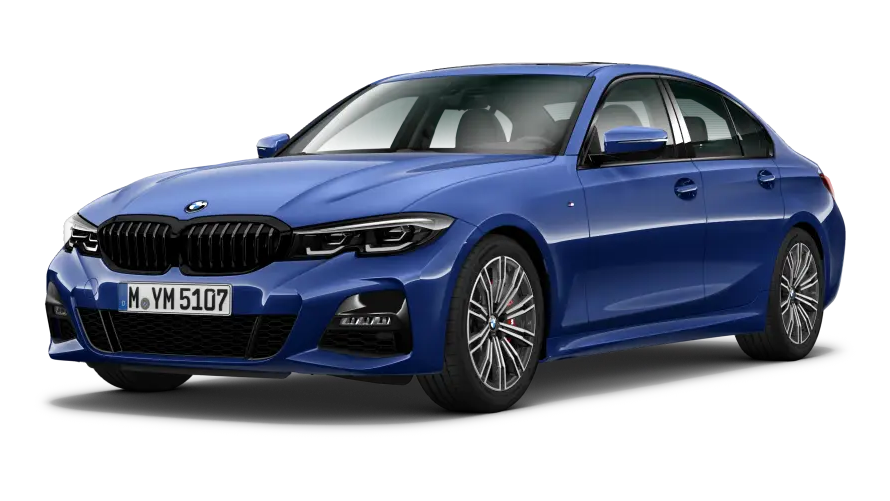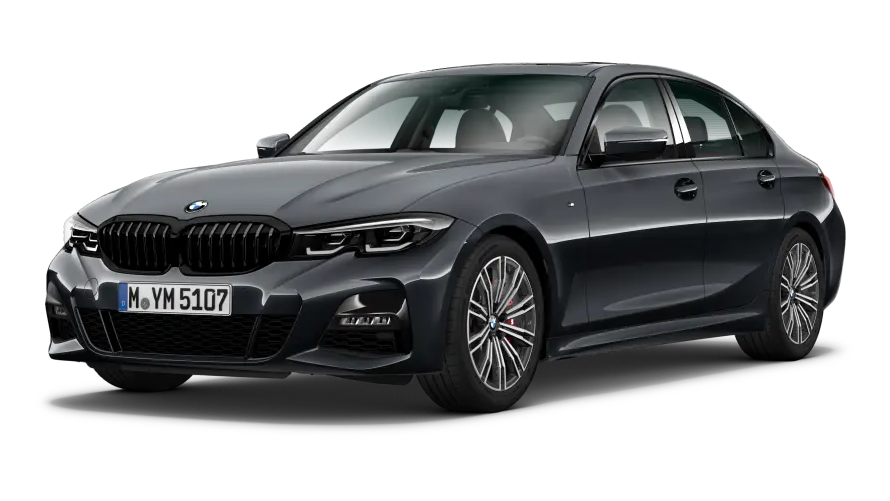 BMW 320i Mzansi Edition
Celebrate an international icon with a South African twist – meet The BMW 3 Series Mzansi Edition. With exhilarating extras like a Front splitter in Carbon, Black High-Gloss Rear Diffuser and Carbon Rear Spoiler – it was designed to be seen on the streets of Mzansi. Browse the highlights and buy yours online.
BMW 320d Mzansi Edition
Celebrate an international icon with a South African twist – meet The BMW 3 Series Mzansi Edition. With exhilarating extras like a Front splitter in Carbon, Black High-Gloss Rear Diffuser and Carbon Rear Spoiler – it was designed to be seen on the streets of Mzansi. Browse the highlights and buy yours online.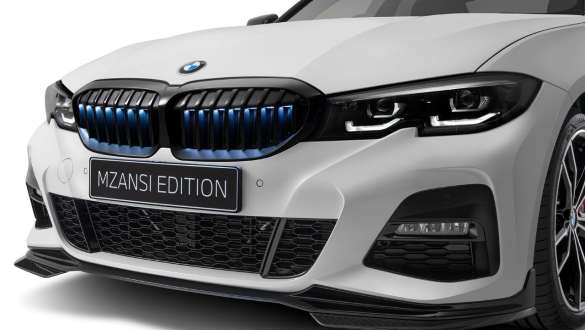 Iconic Glow Grille.
The Iconic Glow Grille sets new standards: When the car is opened and before it is locked, the kidney grille illuminates as well as the area in front of the car creating a unique optical feature.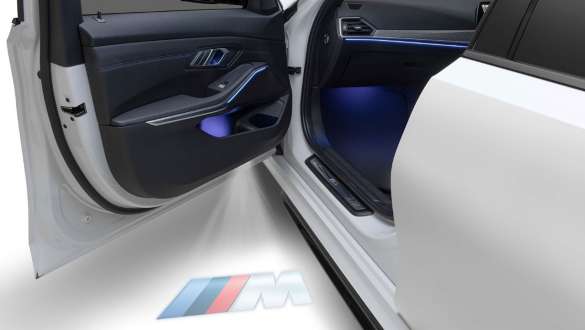 LED Door Projectors.
The BMW LED Door Projectors make entering and exiting your vehicle an unique experience. The image is automatically projected when the doors are opened.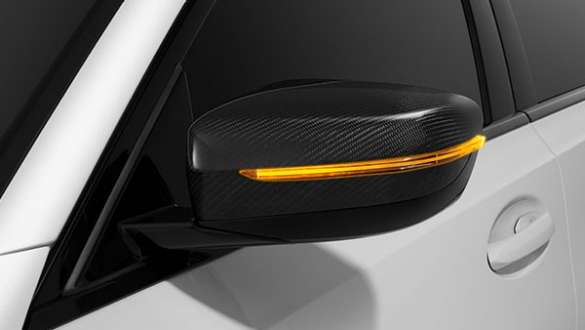 Carbon Mirror Caps.
The carefully hand-crafted covers for the exterior mirrors are made of high quality carbon. They replace the standard-fitted exterior mirror covers and their high-tech look enhances the car's individuality and sportiness.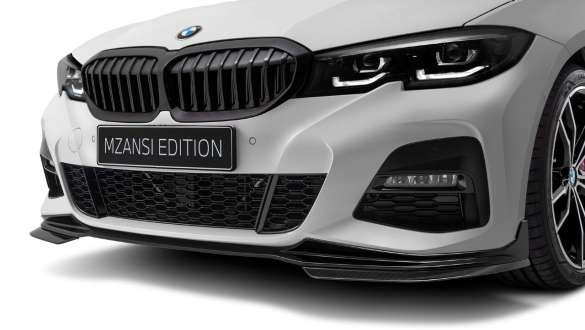 Frontsplitter in Carbon.
Making a powerful statement: The M Performance Front Splitter is made of 100% carbon and was crafted by hand. Technically, it ensures optimized aerodynamic values, visually highlighting the masculine appearance of the vehicle in a particularly exclusive way. The front splitter fits perfectly into the vehicle design. Individual motorsport look for the highest demands.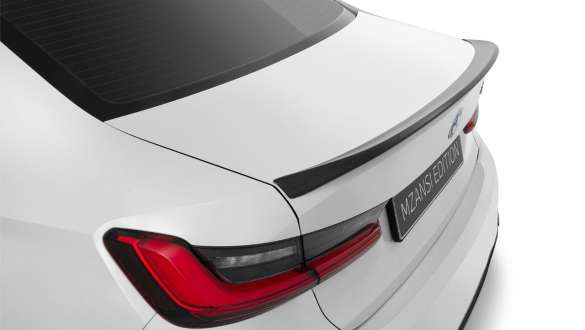 Carbon Rear Spoiler.
Expressive: The M Performance rear spoiler in carbon enhances the high-quality, sporty appearance of the vehicle. Thanks to the high-tech material carbon, it is extremely light and at the same time very stable. The rear spoiler ensures optimized aerodynamic values and even more sporty handling.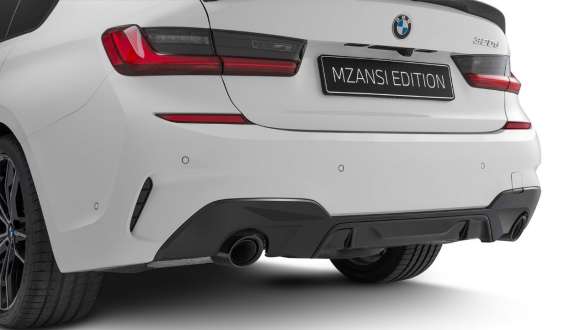 Black High-Gloss Rear Diffuser.
100 percent high-tech. 100 percent pure motorsport character. 100 percent enthusiasm. The M Performance rear diffuser is made of high-quality PUR. The distinctive bars provide an angular look for an even sportier look. The rear diffuser is perfectly tailored to the vehicle and impressively enhances the masculine appearance of the vehicle with its distinctive design.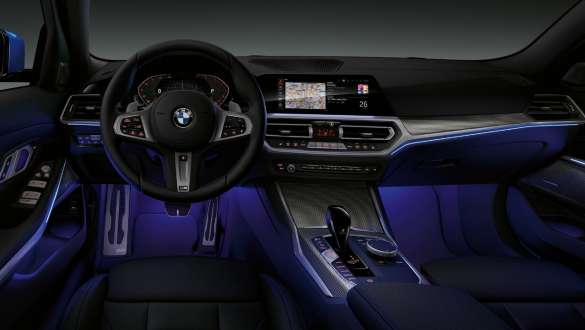 Ambient interior lighting.
Ambient light, including Ambient contour lighting in the front and rear doors, creates a relaxed, cosy lighting atmosphere in the interior. The LED Door projectors illuminates the area in front of the car doors when entering and exiting. Six dimmable light designs in White, Blue, Orange, Bronze, Lilac and Green are available.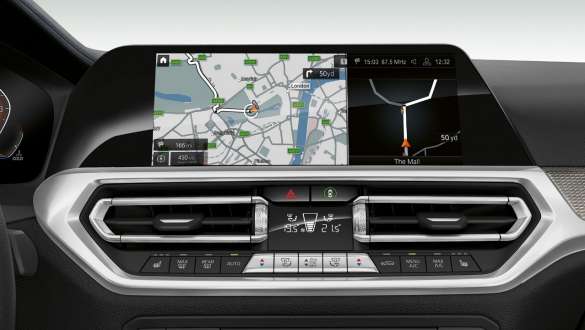 BMW Live Cockpit Professional.
The BMW Live Cockpit Professional with navigation function includes two high-quality displays consisting of a high-resolution 10.25" Control Display that can be operated by touch and a fully digital 12.3" instrument display. The BMW Operating System 7 can also be operated via the iDrive Touch Controller.
Terms and Conditions:
BMW Select offer from BMW Financial Services (South Africa) (Pty) Ltd., an Authorised Financial Services (FSP 4623) and Registered Credit Provider (NCRCP 2341). Total cost includes an initiation fee and monthly service fee (R69 p/m) and excludes licence and registration. Linked to current Prime Rate. The above offer is calculated on 48 instalments and a 80 000 km contract limit. Residual may apply subject to deal structure. Offer valid until 30 September 2022 and subject to stock availability. Rate may vary if price differs from the example displayed in this advert. Not available in conjunction with any other BMW 3 Series offer. Models shown with optional extras not included in pricing. Terms and conditions apply.
Read more
ABOUT BMW SELECT.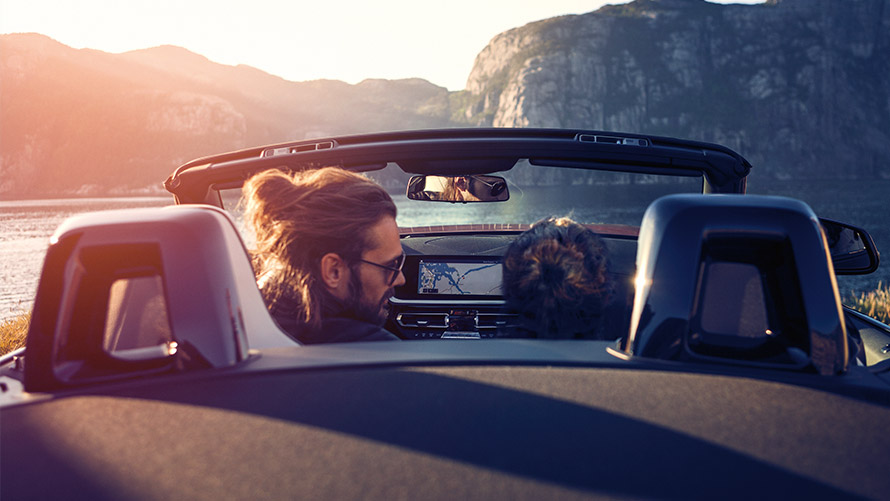 If you value flexibility and want to be able to drive a new BMW more often, an offer from BMW Select Finance may be the best option for you. Enjoy the advantage of a Guaranteed Future Value (GFV) that shields you from unexpected depreciation and gives you multiple end-of-term options: Return your vehicle with nothing further to pay, settle, refinance, or trade up to a newer model.
For more information, speak to one of our trusted Finance and Insurance Managers at your preferred BMW Retailer.