WHEN BENCHMARKS SET BENCHMARKS.
Safety & comfort in the BMW X5 M.
A vehicle with a clear focus: driving fun. And that requires the right set-up, whether on the racetrack or for day-to-day driving. With its ingenious comfort functions, the BMW X5 M is perfectly prepared to tackle any and every challenge.

Read more
LED FOG LIGHTS.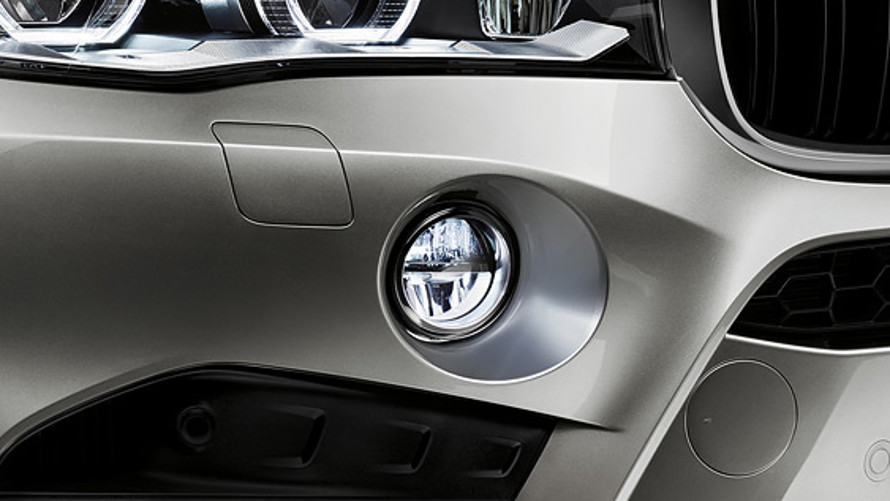 Safety in foggy conditions.
LED fog lights increase short-range visibility in fog or precipitation, improving night-time driving safety. Along with their broad beam angle, they are notable for the colour of their light which is extremely similar to daylight. Other benefits include their long lifespan and low energy consumption.
LED fog lights are also a striking design detail beneath the double round headlights on the eye-catching front end of the BMW.