STRESS-FREE PARKING.
Intelligent Parking.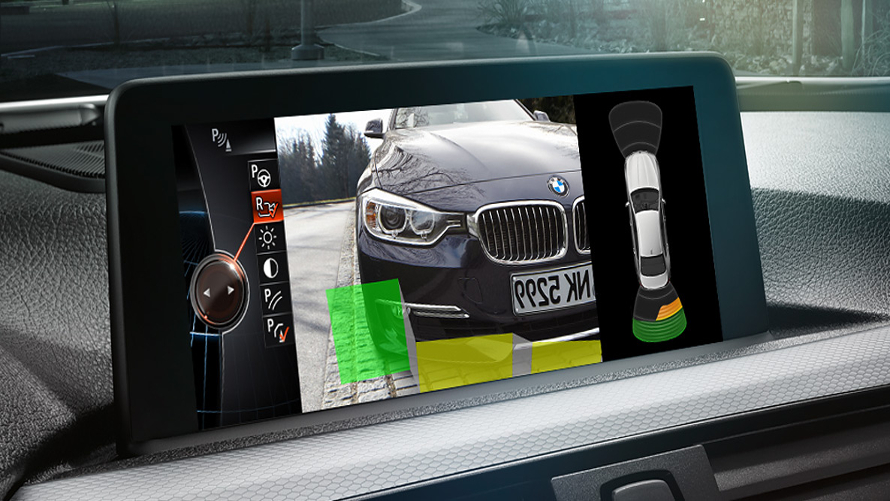 Rear View Camera.
With the Rear View Camera you have everything conveniently in sight at the back too. A wide-angle lens depicts every obstacle in fine detail on the Control Display in colour and from the optimum perspective. Interactive lane lines indicate whether the parking space is large enough for the vehicle and make the actual parking operation easier. When you're manoeuvring with a trailer, too, the Rear View Camera provides support via the extended zoom function. So you'll never overlook anything again.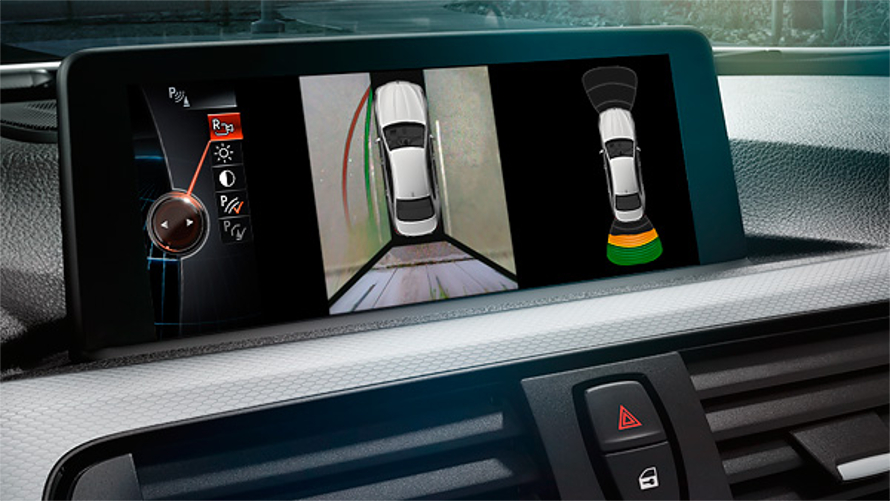 Surround View.
Discover a new way of looking at things with Surround View. It gives you a 270-degree all-round panorama view. It considerably improves vision, particularly when driving in and out of difficult entrances or parking in tight spaces. That is made possible by a combination of cameras in the exterior mirrors and a Rear View camera. In addition, two digital cameras on the left and right at the front of the vehicle capture the situation at the side and transmit it onto the Control Display. This allows you to see crossing traffic approaching in good time and to react accordingly.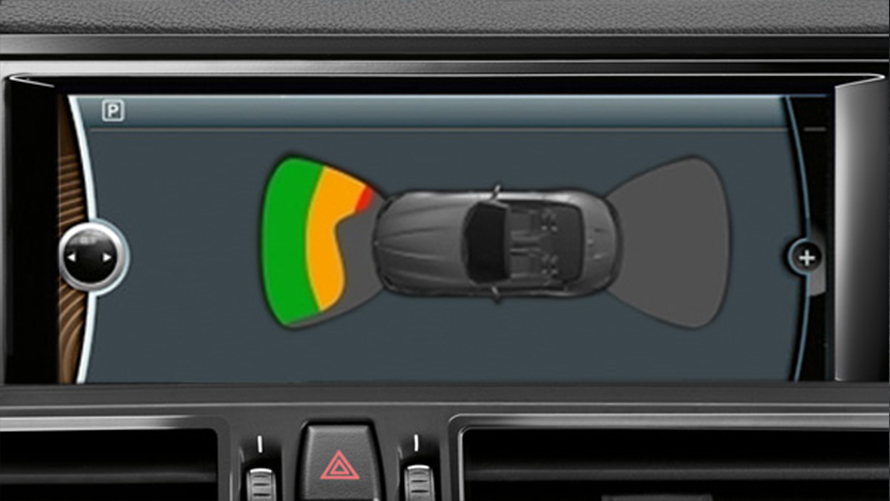 Park Distance Control.
Parking and manoeuvring in confined spaces are made easy for you. Park Distance Control (PDC) at the front and rear uses ultrasound to measure the distance to any obstacles that may be present, warns you acoustically and shows how far any obstacles are away in the Control Display. The system switches on below a distance of 80 cm when the vehicle is moving and below 30 cm when stationary.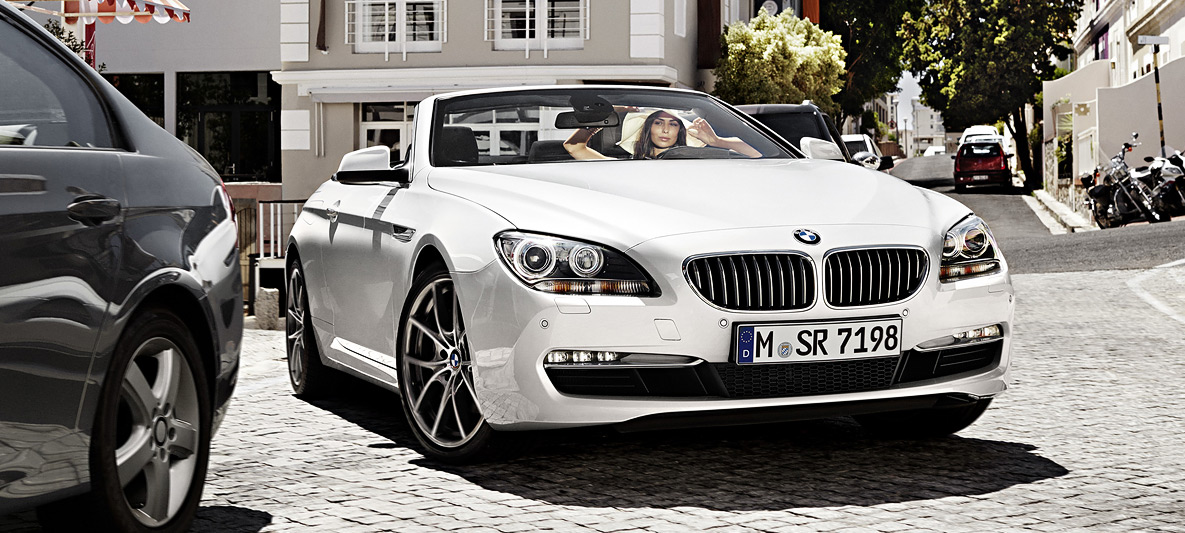 PARKING ASSIST.
The Park Assist makes everything easy – even the search for a suitable parking space. Up to a speed of 35 km/h and a maximum distance of 1.5 m to the row of parked cars at the side, the ultrasonic sensors of your BMW measure potential parking spots, which the system then displays to you. Simply select a spot and keep pressing the Park Assist switch. Your BMW then selects the gear on its own, guides the steering and automatically accelerates or brakes. During the search for a spot and the parking manoeuvre, all relevant information is shown on the Control Display.

Requirements/availability

Availability:
•The Parking Assist has been replaced by the Fully Automatic Parking Assist on selected models, as from December 2013
ENJOY EVERY TRIP.
Intelligent Driving.
How it works – instructions on using BMW ConnectedDrive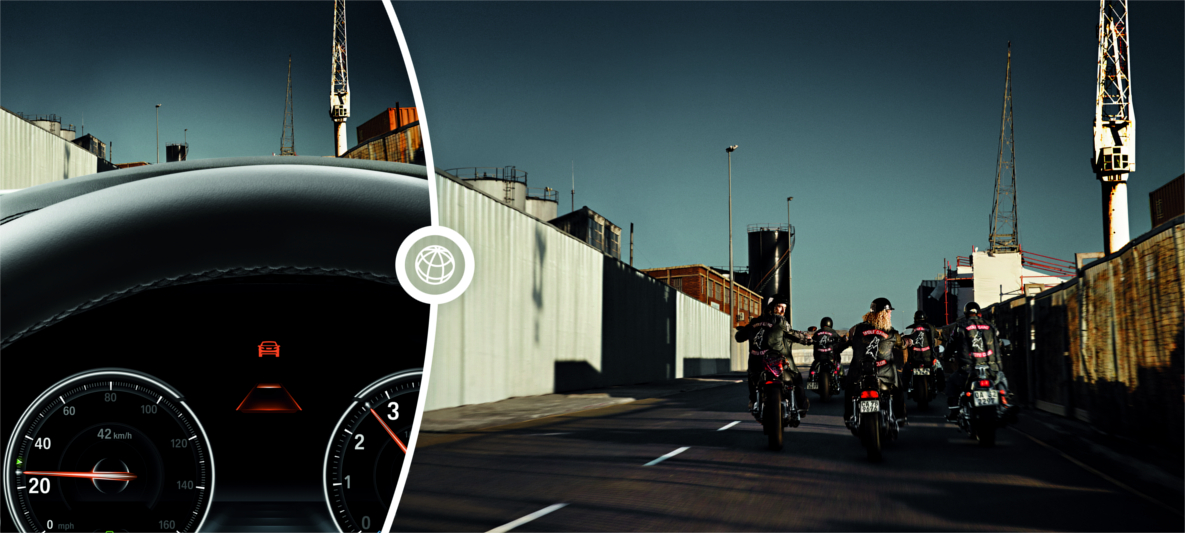 ACTIVE CRUISE CONTROL WITH STOP & GO.
Active Cruise Control with Stop & Go including radar-based approach control warning with Brake Activation keeps a safe distance, so you can relax. It provides you with effective support at all times. Radar sensors permanently scan the carriageway, adapting your speed and maintaining your distance from the vehicle ahead. When the road is clear again, the system accelerates automatically. And, thanks to approach control warning, you can enjoy a safe drive in any situation – even when Cruise Control is not currently activated. If the vehicle brakes sharply, it first warns you with an optical and then an acoustic signal. If you do not respond by braking, your BMW will react and brakes for you.

EVERYTHING IN VIEW.
Intelligent Vision.
How it works – instructions on using BMW ConnectedDrive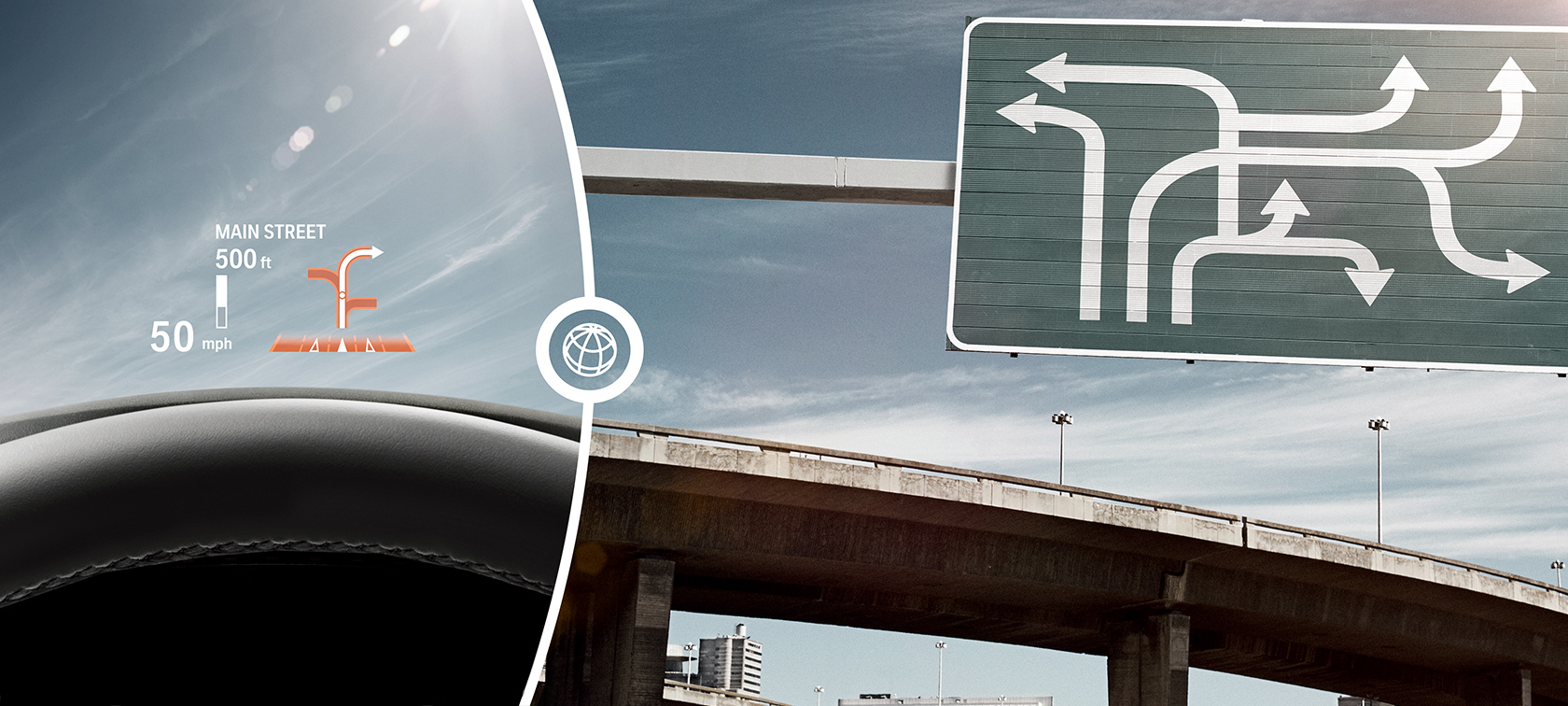 BMW HEAD-UP DISPLAY.
Always know what turn to take next. And that's not all. While you concentrate on the road, the full-colour BMW Head-Up Display projects all the data relevant to your journey directly into your line of sight. This includes information such as current speed, collision warnings, Speed Limit Info or control messages. Without having to constantly switch your gaze from road to instrument panel, you travel in greater safety and comfort.

Requirements/availability

Availability:
•for availability in BMW models you will obtain more detailed information in the configurator for your own country