RULES THE ROAD.
The driving dynamics of the BMW X5.
BMW EFFICIENT DYNAMICS TECHNOLOGIES.
Whether the goal is maximum performance or minimum fuel consumption – for BMW, the focus is always on delivering quintessential BMW driving pleasure. BMW EfficientDynamics is the strategy developed by BMW to minimise fuel consumption and CO2 emissions while simultaneously increasing dynamics and driving pleasure. It is a comprehensive technology package that includes the drive system, energy management and the vehicle concept in every BMW.
The intelligent drive combination of a BMW TwinPower Turbo engine with an electric motor is responsible for the vehicle's increased performance while consuming the same amount of fuel.
Optimised aerodynamics contribute to further increased efficiency, as does BMW EfficientLightweight, which simultaneously lowers weight and increases vehicle rigidity by using the right materials for the right parts. This is a demonstration of the impressive innovation leadership at BMW, the only major car manufacturer that relies on ultralight and highly rigid carbon fibre (CFRP) as a key material. It is a comprehensive collection of technologies, including an intelligent energy management system and the optional ECO PRO mode, which supports a driving style that optimises fuel consumption.
DRIVING DYNAMICS.
At the peak of its power: discover the unbeatable driving dynamics of the BMW X5.
8-SPEED AUTOMATIC TRANSMISSION STEPTRONIC.
The 8-speed Automatic Transmission Steptronic sets a new benchmark in terms of dynamic performance and efficiency and is a key element of BMW EfficientDynamics.
The particularly finely tuned gradation of the gears allows optimum power delivery, from low through to high speeds. This reduces fuel consumption significantly, while enabling you to enjoy increased sporty flair and dynamic performance.

Engine

The M Performance TwinPower Turbo straight six-cylinder diesel engine combines common rail direct injection and a unique three-stage turbocharger with variable turbine geometry. Extremely eager response, high torque at low revs and a wide rev range characterise this exceptional power unit.

These engine characteristics make for spontaneous dynamics, with 740 Nm torque, a peak output of 280 kW and acceleration from 0 to 100 km/h in just 5.3 seconds. This impressive performance combines with average fuel consumption of 6.7 l/100 km and CO₂ emissions of 177 g/km to produce an outstanding dynamics-to-efficiency ratio, once again underlining the innovative power of BMW. The BMW X5 M50d gains its unmistakable character from the model-specific harmonisation of steering, suspension and the intelligent BMW xDrive all-wheel drive system.


Suspension

The Adaptive M suspension ensures that the BMW X typical agility takes an even sportier quality on board. Dynamic Damping Control and air suspension for the rear axle are designed for an ultra-sporty drive, profiting from exact, precisely-controllable handling qualities.

The Adaptive Suspension Package Dynamic gives the BMW X5 M50d maximum agility, precision and lateral dynamics. Model-specific Dynamic Performance Control and Dynamic Drive guarantee even more neutral steering and reduce body side tilt on bends.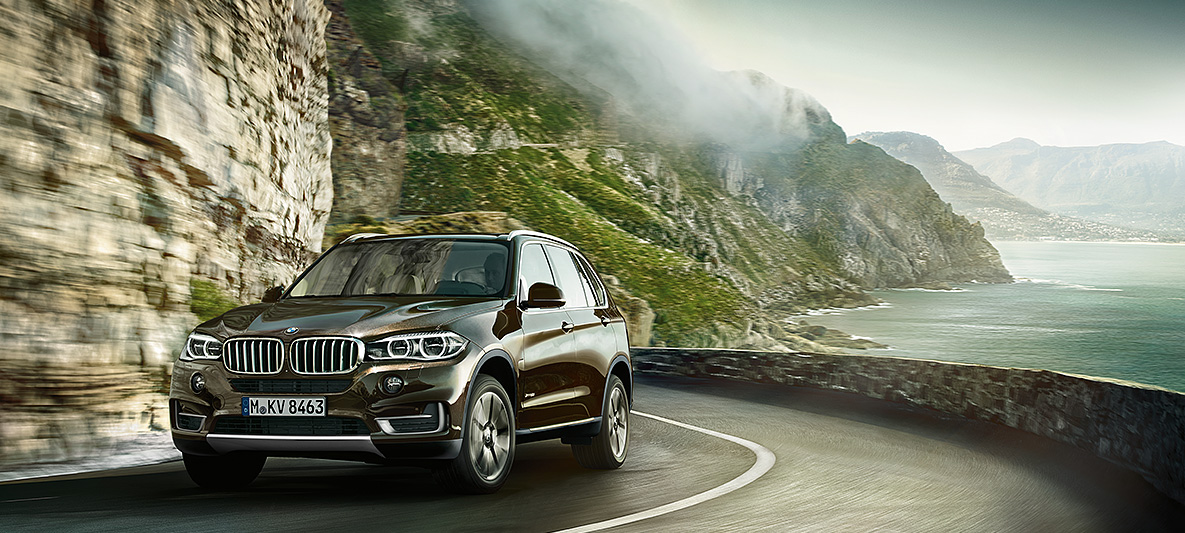 100 % SPORTY.
Options such as active steering and the Adaptive Suspension Packages help to boost the sportiness and comfort of your BMW X5. Active steering enables more precise driving and even more agility. When you choose one of the Adaptive Suspension Packages, you opt for more driving comfort, increased dynamics – or for the most effective combination of the two.
Active steering

Active steering offers a new dimension of steering comfort with precision, agility and comfort in every situation on the road.
At slow speeds, such as when driving in town, when parking and on winding roads, active steering enlarges the steering angle. You can handle tight manoeuvres with a smaller movement of the steering wheel and without having to shuffle-steer. It improves the agility of your BMW and parking becomes much easier.


Adaptive Suspension Packages

The BMW X5 drives as majestically as it looks – particularly with the optional Adaptive Suspension Packages. Whether sporty or comfortable, these packages guarantee the best possible road-holding in all situations.


Comfort

The Comfort Adaptive Suspension Package achieves maximum driving comfort while retaining hallmark BMW driving dynamics properties. It allows you to individually adjust the suspension and damping response at any time. The rear axle air suspension included guarantees a consistently high level of driving comfort regardless of the car's load state.

If you want a more dynamic suspension, Driving Experience Control offers you the additional options of Sport and Sport+ mode.


Dynamic

The Dynamic Adaptive Suspension Package lets you further optimise the dynamic potential of your car. Dynamic Performance Control, included in the feature, and Dynamic Drive guarantee very sporty driving dynamics in general, reflected mainly in a very neutral steering response and minimum side tilt of the body when taking bends. While at the same time, you retain a high level of drive comfort.


Professional

The best of both worlds is provided by the Professional Active Suspension Package, which combines the features of the Comfort Adaptive Suspension Package and the Dynamic Adaptive Suspension Package, for both maximum driving comfort and outstanding driving dynamics.


Adaptive M Suspension

The Adaptive M Suspension offers increased driving dynamics and gets maximum potential out of your car. Features include Dynamic Damper Control and air suspension at the rear axle, with a set-up designed for a particularly sporty driving response. The Adaptive M Suspension is only available as part of the M Sport package.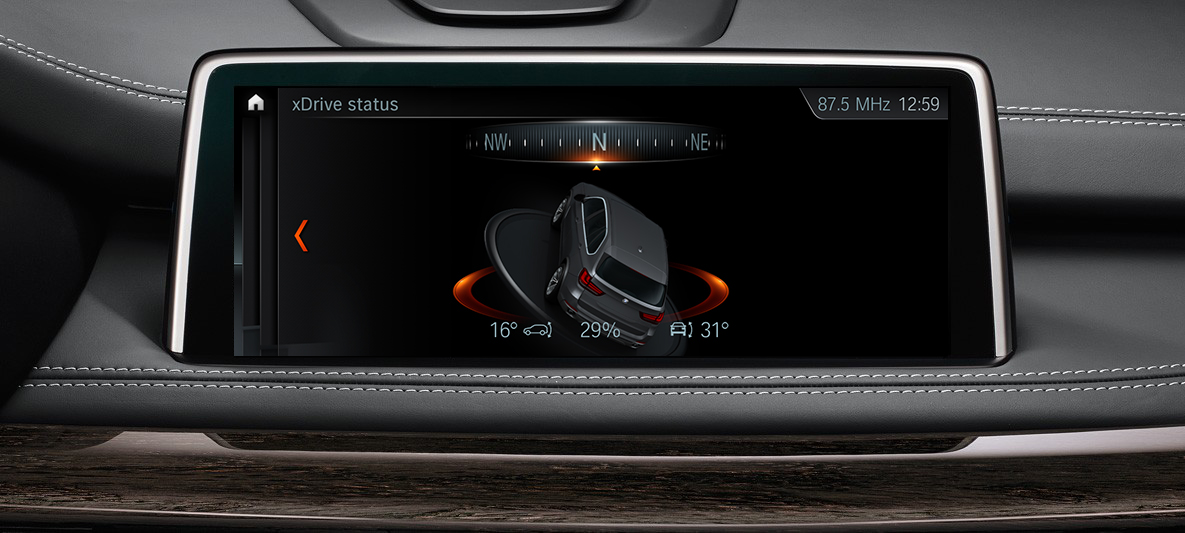 BMW xDRIVE.
The intelligent all-wheel drive system BMW xDrive adapts perfectly to even the most challenging road surface conditions, always offering outstanding traction.
Its sensors constantly monitor the vehicle's behaviour. Under normal conditions, you enjoy the agile, BMW typical feeling provided by a rear-wheel drive. However, under special road conditions, such as a slippery or uneven carriageway, tight bends or uphill inclines, BMW xDrive intervenes in a barely detectable, yet highly effective manner. It shifts power distribution instantly to the axle with the highest traction. Before the driver has noticed this shift, the vehicle behaviour is already restabilised. The driving experience with BMW xDrive is more precise, more agile and more dynamic, ensuring you always arrive at your destination safely.