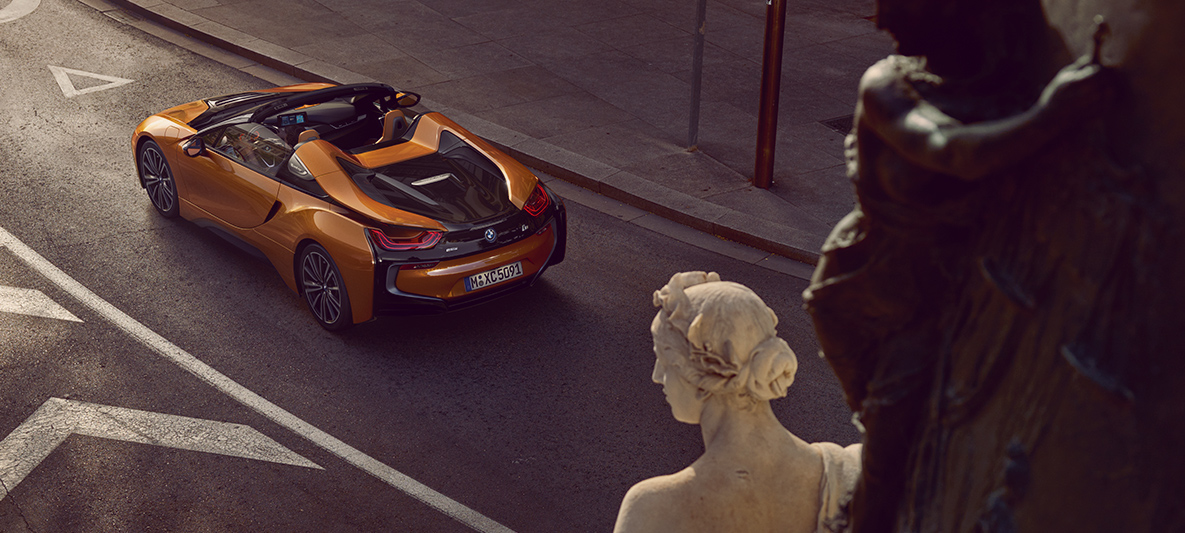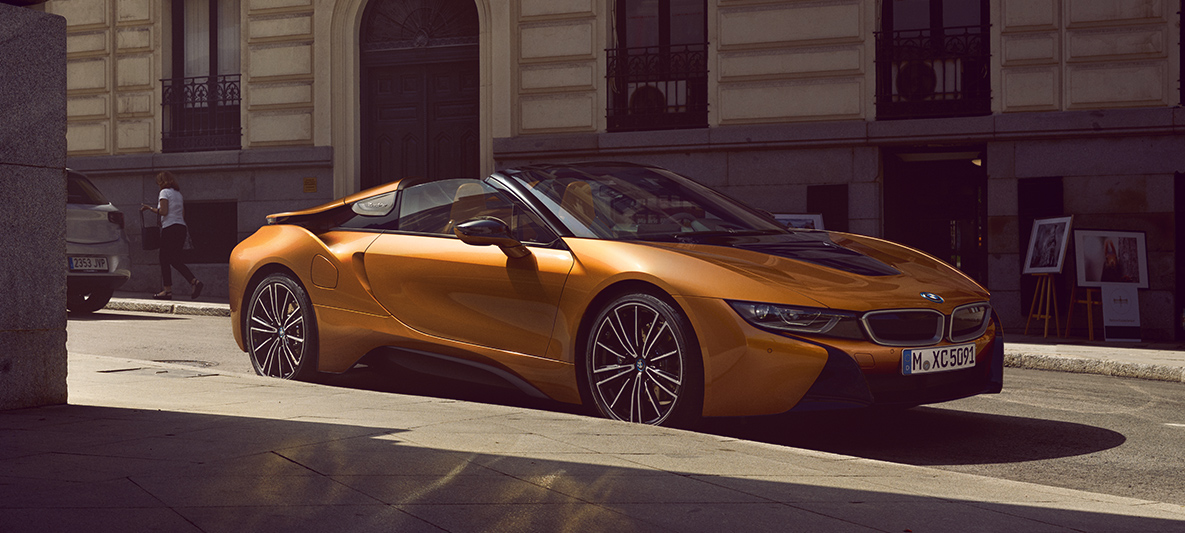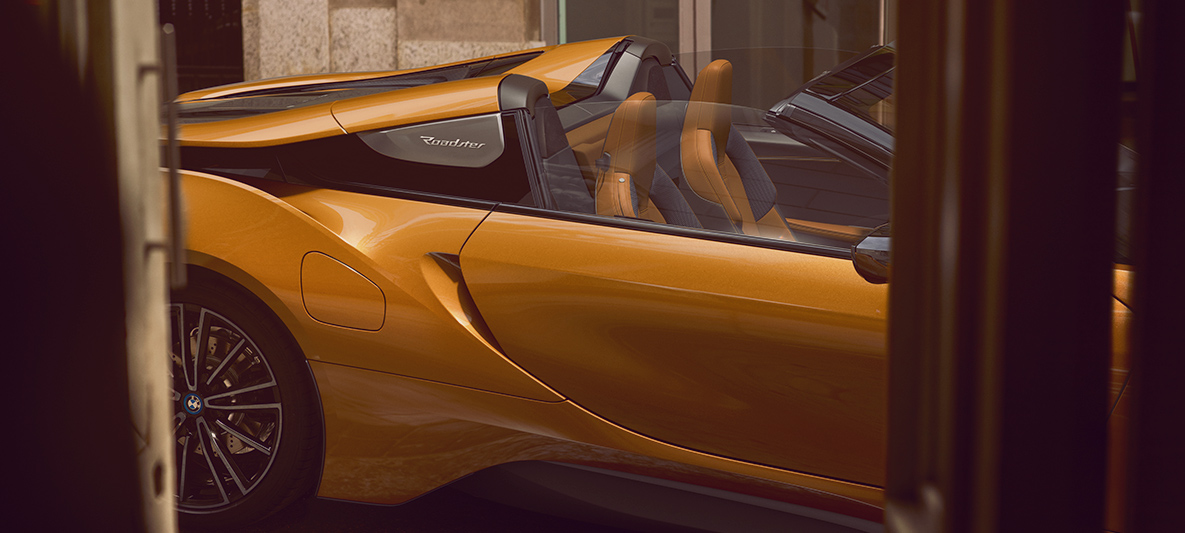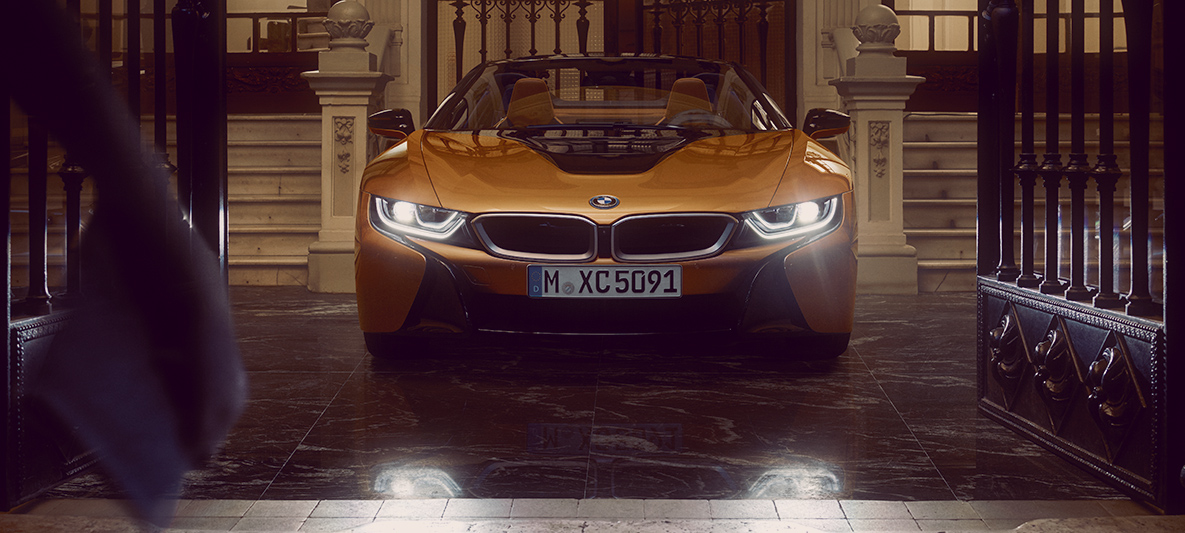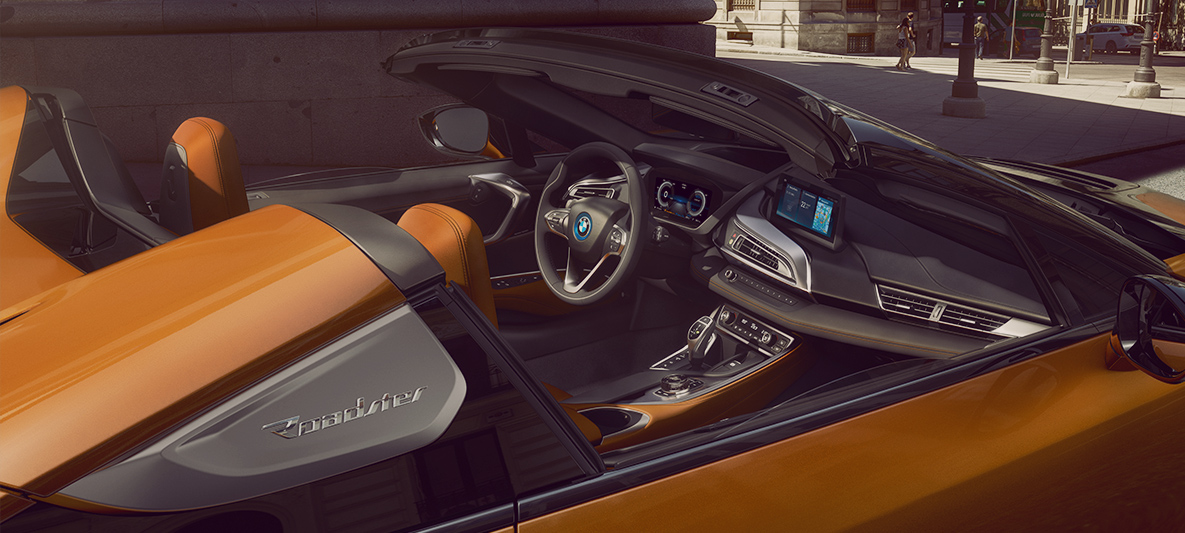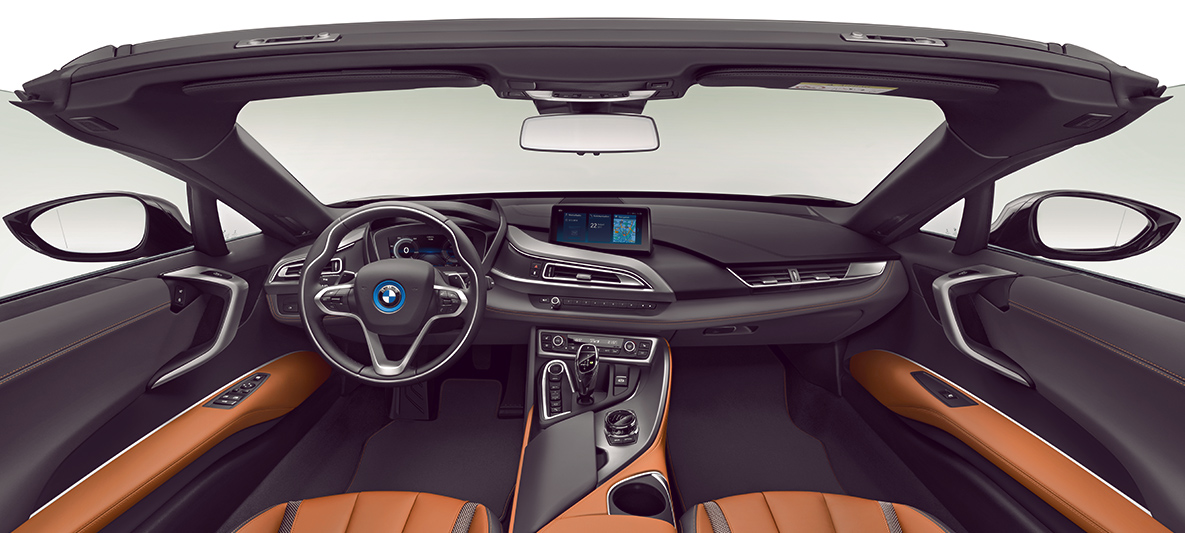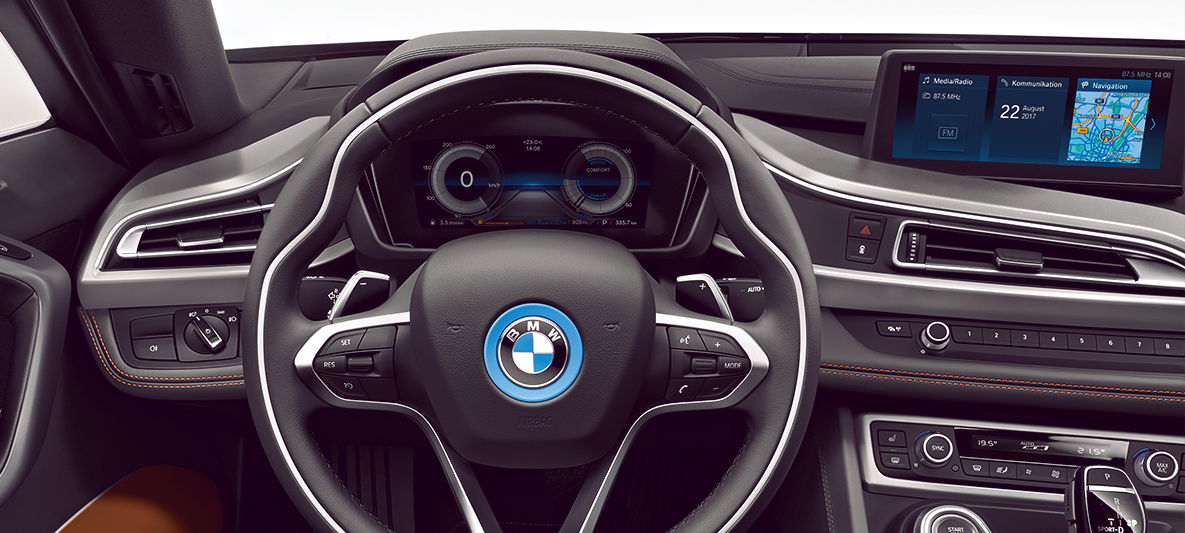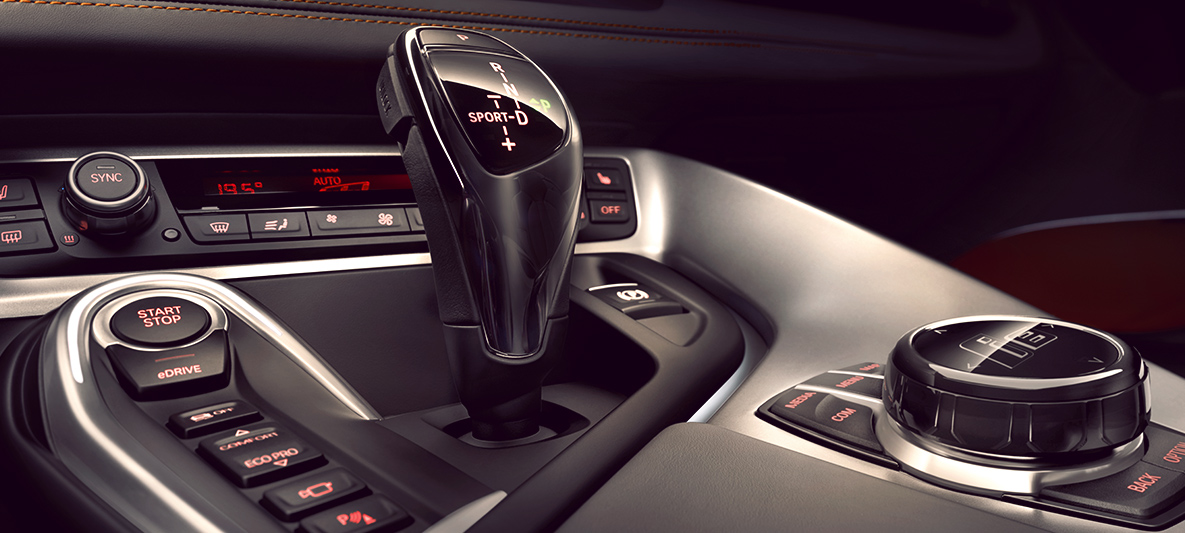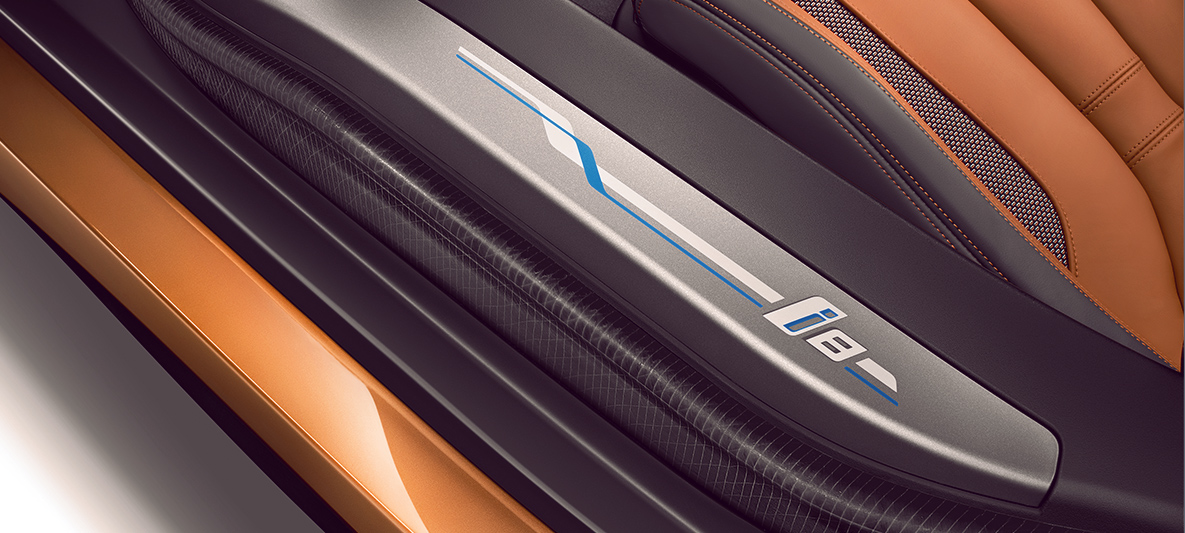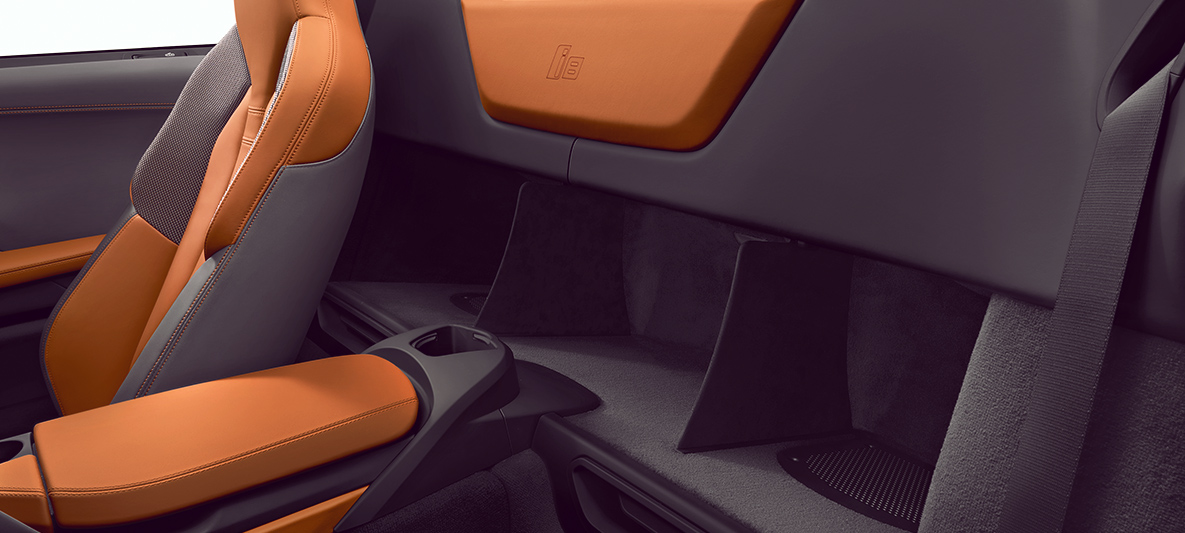 FREE. SPACE.
The interior of the BMW i8 Roadster also underscores its unique character. This is immediately apparent from the exclusive feature line Accaro Amido/E-Copper. The interior also reflects the dynamic lines of the exterior design, creating a futuristic dynamic throughout the cockpit. The centre cockpit is inclined to the driver and the controls are arranged intuitively – ensuring maximum driver orientation and clarity. Optimum lateral support and maximum comfort are provided by the new electrically-adjustable sport seats with memory function. Behind the seats is additional storage space. With the optional Travel Packet, retractable dividers and an extra Nappa Leather map pocket are available. In the dark, the LED interior lighting ensures a high-quality ambience.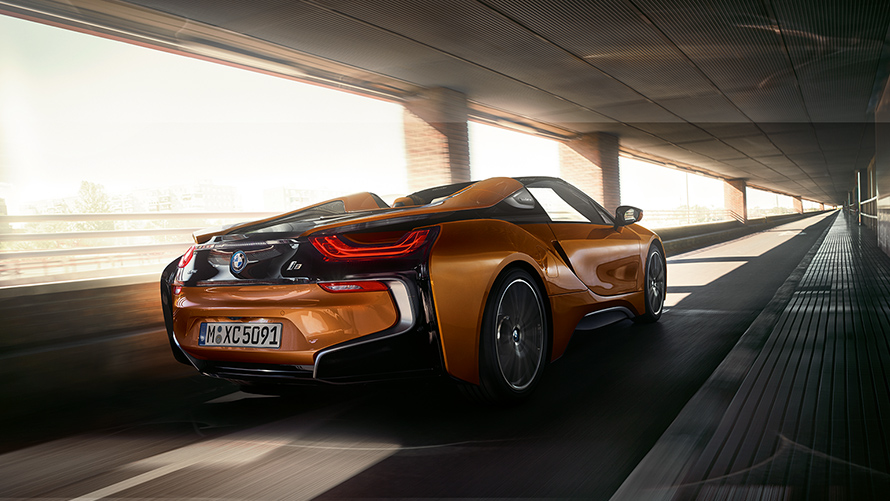 REVOLUTIONARY SPEEDSTER.
The BMW i8 Roadster takes even the headwind's breath away. This is not only due to its athletic appearance, but also its streamlined body, the extreme lightweight construction and the layered design of the LED tail lights, which the wind flows through.

Read more
Fuel consumption and CO2 emissions.
Consumption data is determined in accordance to the ECE driving cycle, depending on the wheel and tyre sizes selected. The models illustrated include optional equipment.
Further information about the official fuel consumption and the official specific CO2 emissions for new passenger automobiles can be found in the 'New Passenger Vehicle Fuel Consumption and CO2 Emission Guidelines', which are available free of charge at all sales outlets.
The figures do not refer to an individual vehicle and do not constitute part of the offering; they are intended solely as a basis for comparison of the different vehicle types. CO2 emissions occurring during the production and provision of the fuel or other energy sources are disregarded when determining the CO2 emissions in accordance with Directive 1999/94/EC.

Read more