DRIVE THE BMW i3.
Sustainability begins with a trusted partner by your side. With peace of mind, knowing that no matter what surprises your journey holds, you're guaranteed trouble-free motoring with a year's complimentary comprehensive insurance to complete your package and pathway to our changing world. It's one more way we're ensuring that no matter how much the world changes, you are covered from every angle so you can continue conquering your urban landscape with confidence.

LIMITED BMW i3 OFFERS.
Choose from the empowering BMW i3 or the sporty BMW i3s – available with BMW Range Extender (REX).
BMW i3 120Ah
BMW i3 120Ah REX
BMW i3s 120Ah
BMW i3s 120Ah REX
WHY THE BMW i3?
Energetic. Attractive. Innovative. Sustainable. Four words that best describe the dynamic BMW i3. Engineered to be the ultimate urban explorer, it's equally at home nimbly gliding from street to street as it is on a day trip into the country. With its near-silent, zero-emission performance and elevated drive, see and hear your journey like never before with a smile that will linger long after you've reached your destination.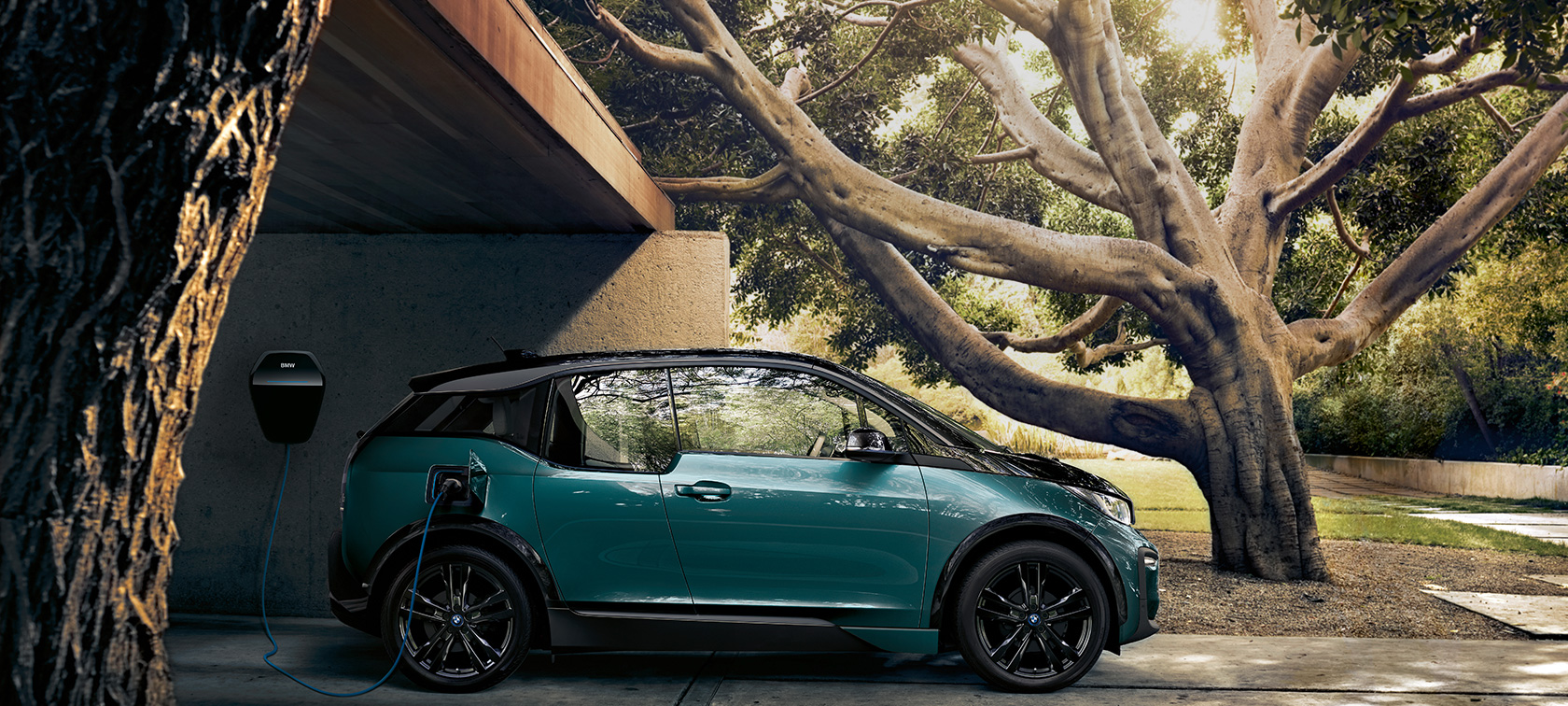 eDrive Electric Drive
Delivering maximum torque from a standing start, the acceleration of the BMW i3 and i3s is not to be trifled with. Combined with lightweight components, it's more than capable of leaving most challengers behind at the press of a pedal.
REx Range Extender
Now you can explore even further. The Range Extender is a 0.647-litre petrol engine whose sole purpose is to ensure the batteries on your BMW i3 stay charged for longer. With the Range Extender active you can travel up to 290 kms. Like the all-electric version, the ECO PRO setting increases the range by 12%, and ECO PRO+ goes further still, extending it by 24%.
Step Into the Future
With its unique coach door design, the BMW i3 welcomes you in to embrace the spacious interior. Once seated, you can acquaint yourself with the latest in innovative technology. Thanks to BMW Connected, you can start your intelligent route planning from the comfort of your home, and even set your i3 to the optimum operating temperature before you depart.
BUY YOUR BMW ONLINE.
WHEREVER YOU ARE, SO IS BMW.
Experience a world of BMW benefits when you purchase online. Whether in your home, office, on the sofa or in the great outdoors, you can access every new, Approved Used or Demo BMW available nationwide 24 hours a day. From here, discovering the BMW you deserve is simplicity itself. Check your trade-in estimate, browse your dream BMW, customise it to suit your needs, apply for finance, request a test drive and even place your order—all from the comfort of your browser.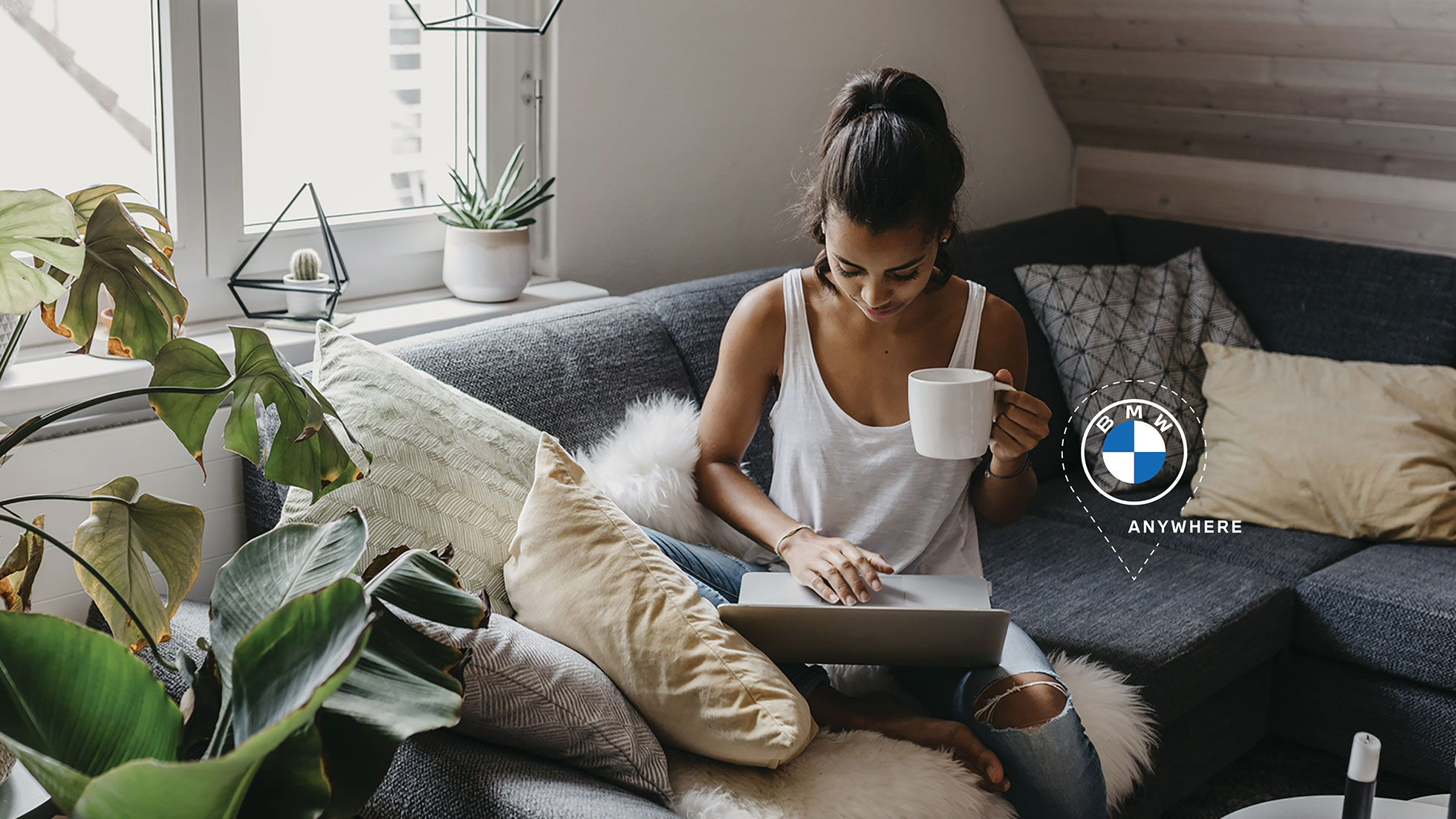 Browse and Reserve Online.
Price, save and compare your favourite new or demo BMW models. Once you have found your dream BMW, you can reserve it without paying a
fee – all from the comfort of your home.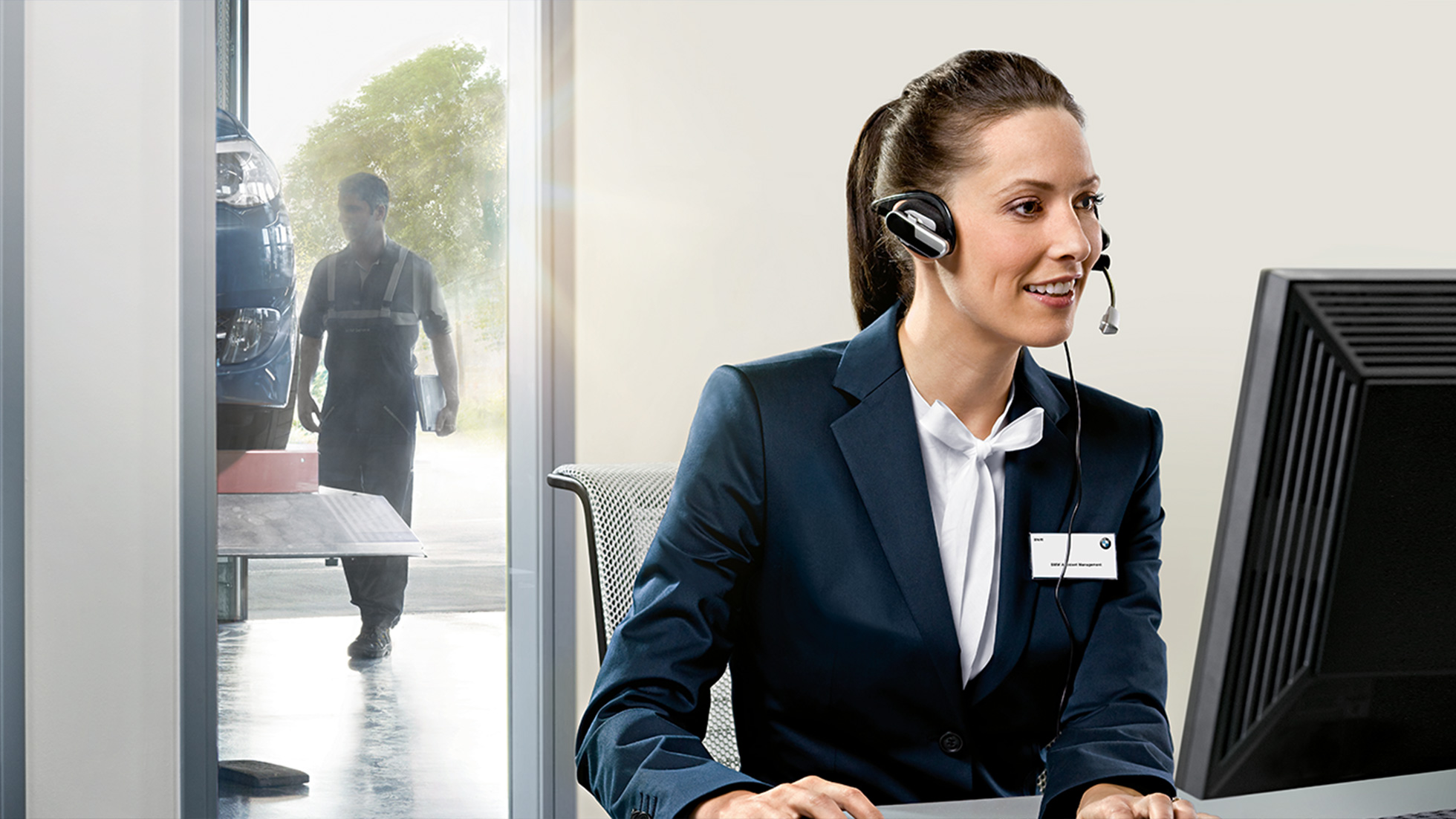 Online Support.
Our experienced BMW Consultants are standing by to assist you every step of the way. Contact us on 0800 600 555 for online support
or any other queries.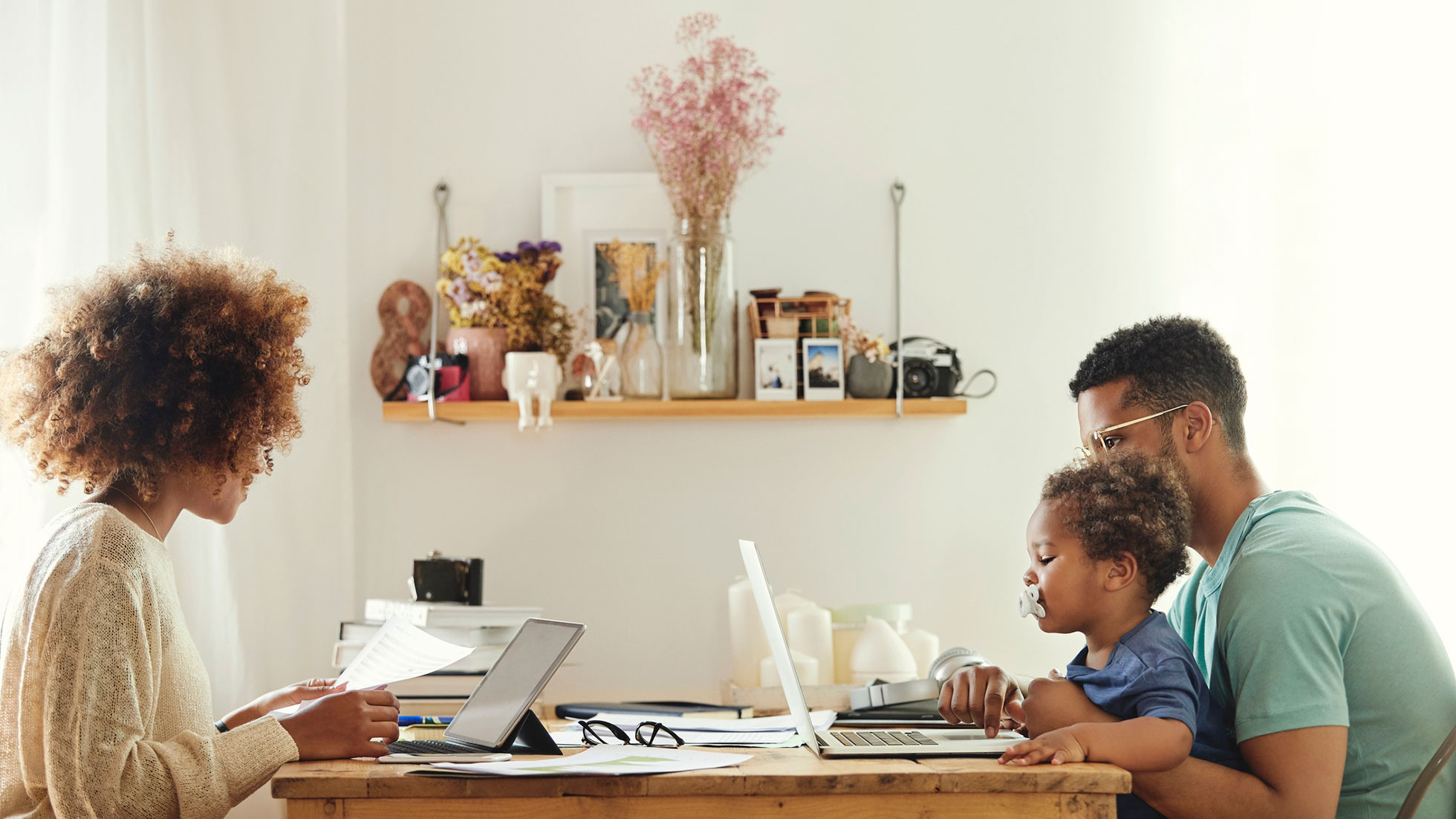 Apply for Finance.
Get a BMW on your terms with a range of different finance options, including BMW Select Finance. You can avoid all the paperwork by applying for finance online through BMW Financial Services.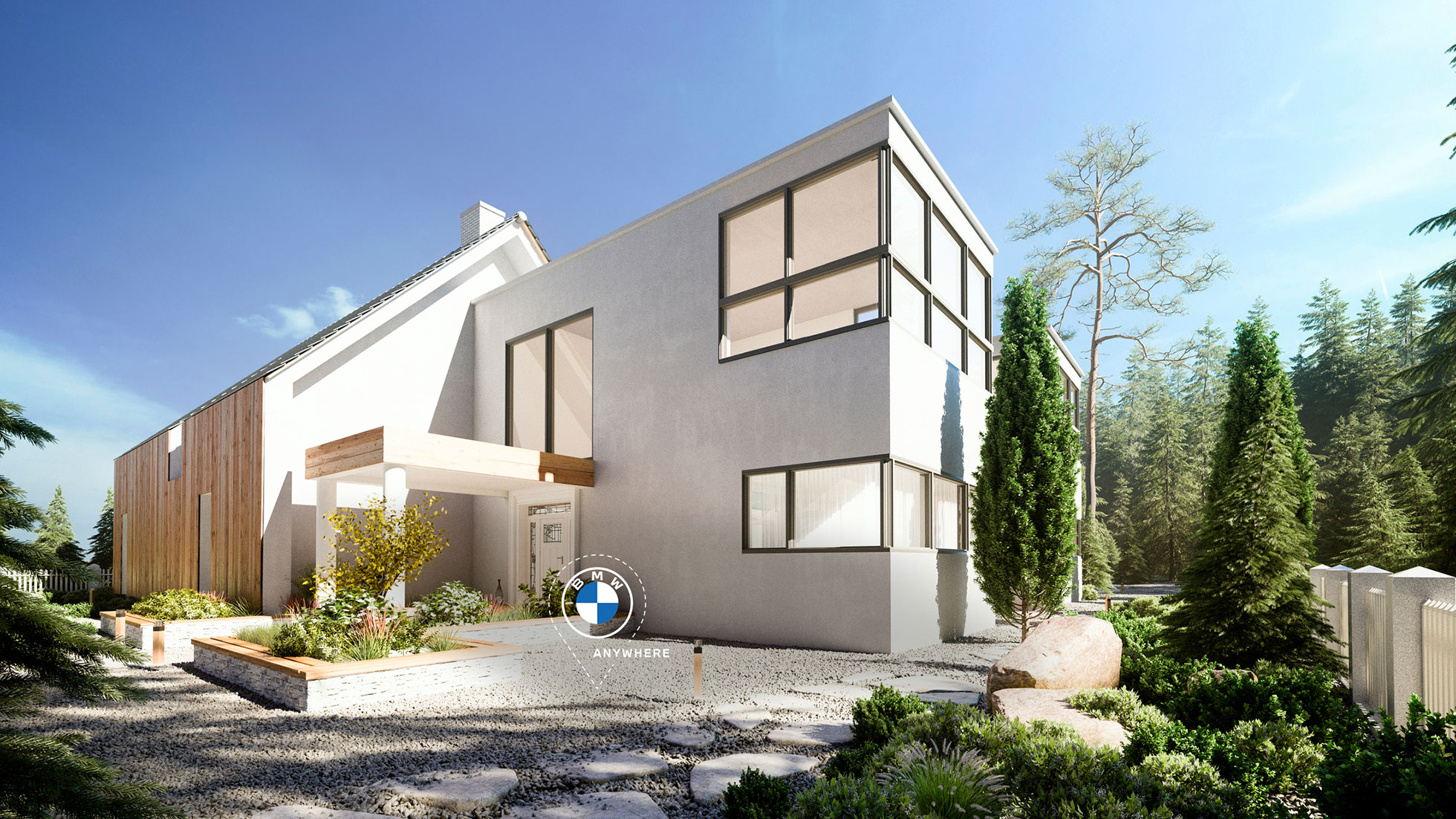 Home Delivery.
#StayHome and let us deliver your BMW to you,
fully-sanitised, from our showroom to your door. Alternatively, collect your BMW from your preferred Retailer.
TERMS AND CONDITIONS
Disclaimer:
BMW Complimentary Insurance offer supported by PSG Wealth Financial Planning (Pty) Ltd., valid for the first 12 months from the date of purchase of the vehicle. PSG Insure Short-term Administration, a division of PSG Wealth Financial Planning (Pty) Ltd. is appointed as the Administrator of the above-mentioned short-term insurance policy offer. FSP 728. Policies will be underwritten by Santam Limited, a Registered Insurer and authorised financial services provider (FSP 3416). BMW Complimentary Insurance Offer valid until 30 September 2021. Terms and conditions apply.
*Offer Qualifying Criteria:
Principal driver must be over the age of 25.
Regular driver basis - Must be over the age of 25.
Customers need to have at least 3 years of claim free insurance history (with proof).
All drivers must have their license for at least 3 years. No C1 license types.
All insurance policies will be underwritten by an approved insurer.
The Comprehensive Cover period at agreed rate for the customer and paid for by BMW SA will be for the first 12 months following the sale of a new vehicle.
Vehicle must be purchased from buy.bmw.co.za (BMW Digital Sales Platform)
Basic Product offering with No Excess Buy Down.
The offer is only applicable to the sale of a new vehicle available for sale on DSP and only participating vehicles apply.
Offer available to all financed customers.
BMW Insurance reserves the right to withdraw or amend this product at its discretion.
Insurance Policy
Basic Excess of R10 000 will be applicable.
Additional Excess (To be applied cumulatively to the Basic Excess where applicable).
Read more