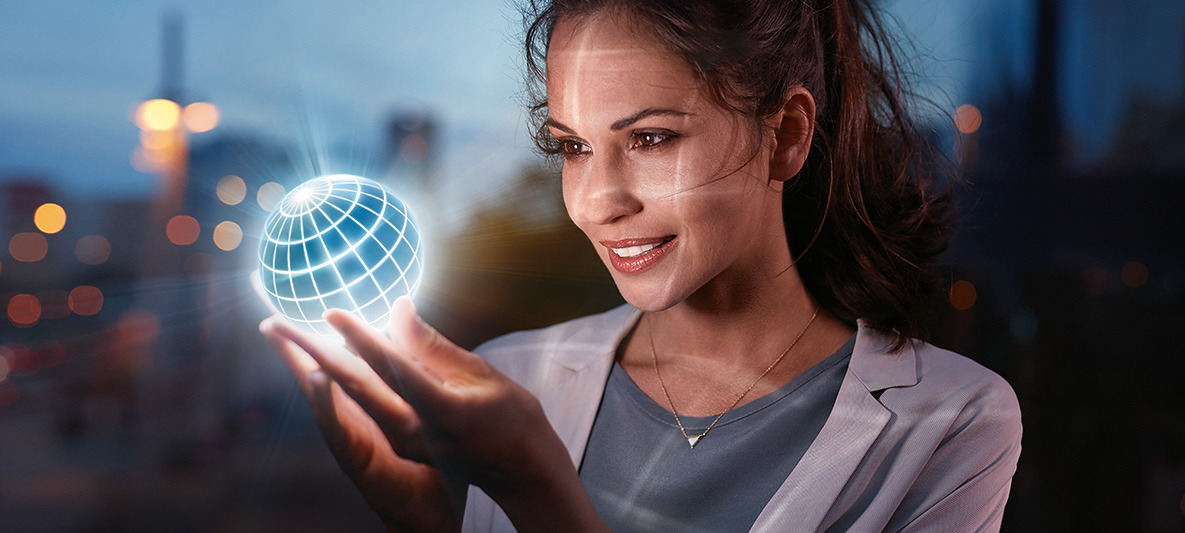 BMW CONNECTED CONNECTS YOUR EVERYDAY LIFE WITH ELECTRIFYING DRIVING PLEASURE.
BMW Connected is a personal mobility app which facilitates everyday mobility and assists drivers in reaching their destinations relaxed and on time. Relevant mobility information, such as recommendations for optimal departure times, are available outside of the vehicle via a compatible smartphone or compatible smart watch, and can be seamlessly transmitted to the vehicle. The BMW remote functions are also available as part of BMW Connected.
BMW Connected+

BMW Connected+ is an extension of BMW Connected, which makes your mobility even easier, helps you to save time, and gets you to your destination relaxed.


BMW Connected+ is the digital bridge between your smartphone and your BMW i3. The "+"stands for a new expansion level of personalisation of services and the seamless integration of the digital services in the BMW i3.


In this way, you can begin your intelligent route planning already relaxed at home, receive fast access to pedestrian navigation and share your live driving status with friends while having all mobility-relevant information in view via BMW Connected On-board.

* Certain smart home functionalities will be available within 2018.



The flexible backend: Open Mobility Cloud

The basis for the BMW Connected personalised services is the Open Mobility Cloud. Its flexible architecture is built around the integrated tools and technology of Microsoft Cloud and the Azure data platform. The powerful system is in a position to process data and information from the most varied sources and to provide it. The flexibility of the platform allows it to integrate and to scale additional digital touchpoints such as new end devices (additional smartphones, smart watches, etc.) or new partner services, even in the future. A new feature is that with BMW Connected+, the vehicle with the Open Mobility Cloud connects us to a digital touchpoint. This allows the digital services to be integrated more quickly and with agility into the vehicle.
HIGH-COMFORT DRIVER ASSISTANCE.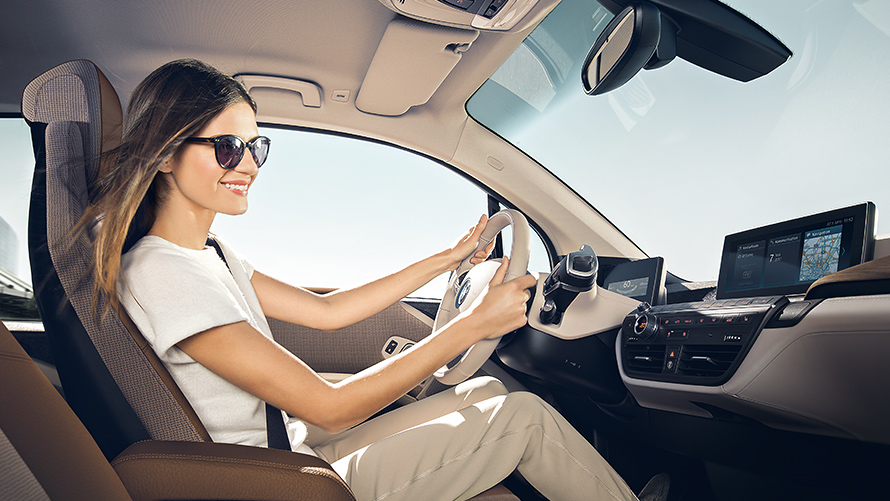 HIGH-COMFORT DRIVER ASSISTANCE.
Driving Assist Plus

The Driving Assist Plus equipment produces a clear improvement in safety and comfort. It includes the Approach control warning and Person warning with light city braking function, Speed Limit Info, Camera-based cruise control with Stop&Go function.

Park Assist package

The Park Assist package really does make parking a breeze. The system combines the Parking Assist with Park Distance Control (PDC) and the Rear view camera to make your life much easier. If desired, the system can even manoeuvre into a space fully automatically.
Fuel consumption and CO2 emissions.
Technical specs for the BMW i3 (120 Ah):
Fuel consumption in l/100 km: 0
CO2 emissions in g/km: 0

Power consumption in kWh/100 km: 13.1
Electric range in km (combined): 285 – 310
Customer-oriented electric range in km: up to 260
Performance:
Acceleration 0 – 100 km/h in s: 7.3
Power (in kW): 125 kW

Technical specs for the BMW i3s (120 Ah):
Fuel consumption in l/100 km: 0
CO2 emissions in g/km: 0

Power consumption in kWh/100 km: 14.6 – 14.0
Electric range in km (combined): 270 – 285
Customer-oriented electric range in km: up to 260
Performance:
Acceleration 0 – 100 km/h in s: 6.9
Power (in kW): 135 kW


These values are provisional figures and have not yet been confirmed.
The figures for fuel consumption, CO2 emissions and power consumption depend on the wheel and tyre sizes selected. Consumption data is determined in accordance to the ECE driving cycle.
The driving range depends on a variety of factors, especially: personal driving behaviour, selected route, weather conditions, usage of heating/cooling and preconditioning.

Further information about the official fuel consumption and the official specific CO2 emissions for new passenger automobiles can be found in the 'New Passenger Vehicle Fuel Consumption and CO2 Emission Guidelines', which are available free of charge at all sales outlets.
*The published fuel consumption and CO2 emission figures are established according to legislated technical specifications (UNECE Regulation 101/UN Regulation 83 and SANS 20101 standards), which sets out the procedures that are used to measure the CO2 emissions and fuel consumption. The claimed figures are established using specific tests under standardised, carefully controlled conditions and may differ from consumption achieved under real world conditions with the influences of altitude, road surface, geographic conditions, vehicle options, temperature, humidity, tyres size and driving behaviour amongst others.

Read more