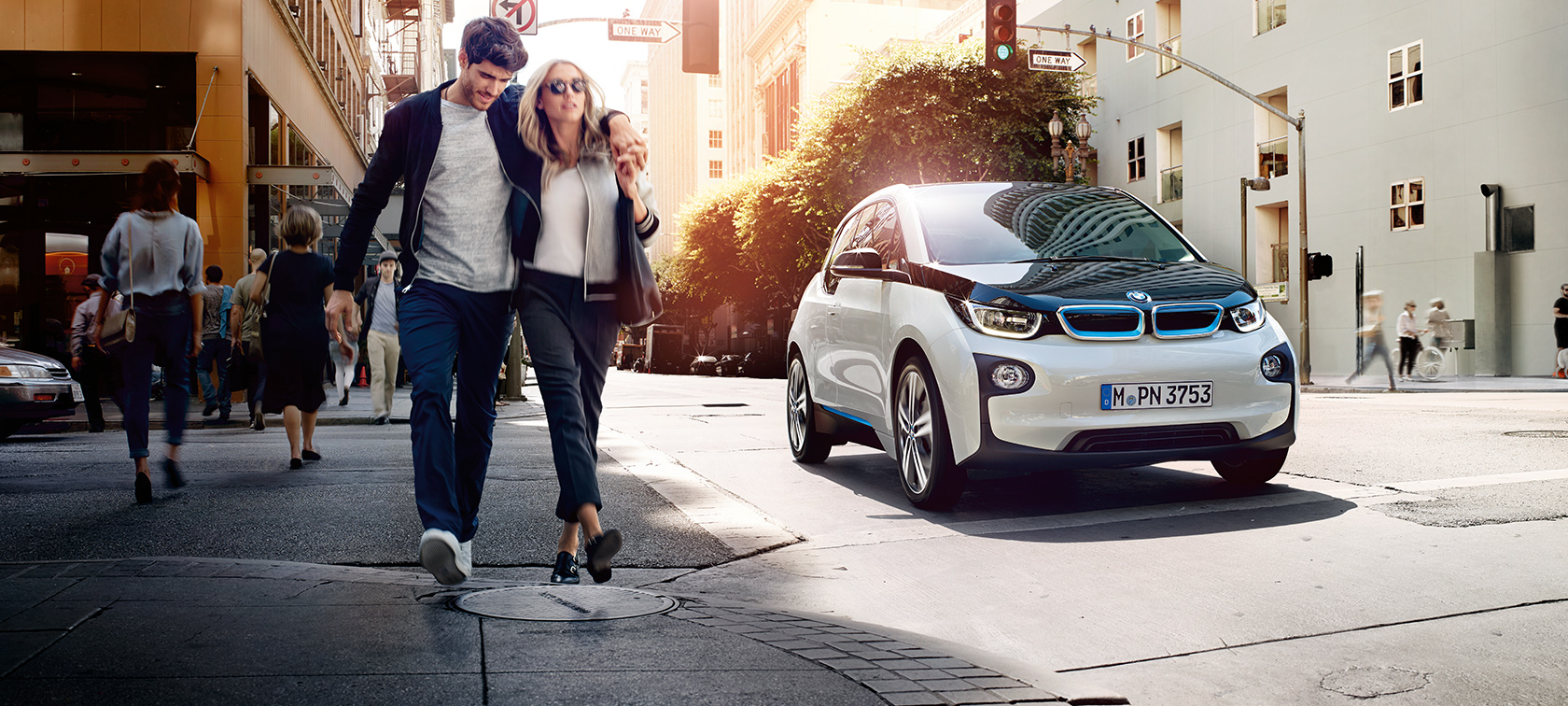 INNOVATION AND THE CITY.
The all-electric BMW i3 is the world's first series-production model to be designed for sustainability at every stage, from the development of the car to its production and everyday use. As an all-electric car, it generates zero emissions – which makes it the perfect companion around town.
But the BMW i3 is not just a green car. With its agility and acceleration – it takes just 7.3 seconds to sprint from 0-100 km/h – first and foremost it delivers exceptional driving pleasure. To move off from a standstill, just dip the accelerator gently and the BMW i3 will accelerate powerfully and almost silently.