LEAD THE WAY. LET THE WORLD FOLLOW.
BMW ConnectedDrive Services & Apps in the BMW 6 Series Coupé.
BMW ConnectedDrive Services & Apps give you a whole new experience of mobility, through communication, information and entertainment. You can simply install apps such as "BMW Connected" on your smartphone and connect the device with the iDrive in your BMW 6 Series Coupé by means of a snap-in adapter. This enables you to access Twitter messages or calendar entries on your vehicle display. For example, or obtain information on your current location via "Wiki Local" directly in the cockpit.

Read more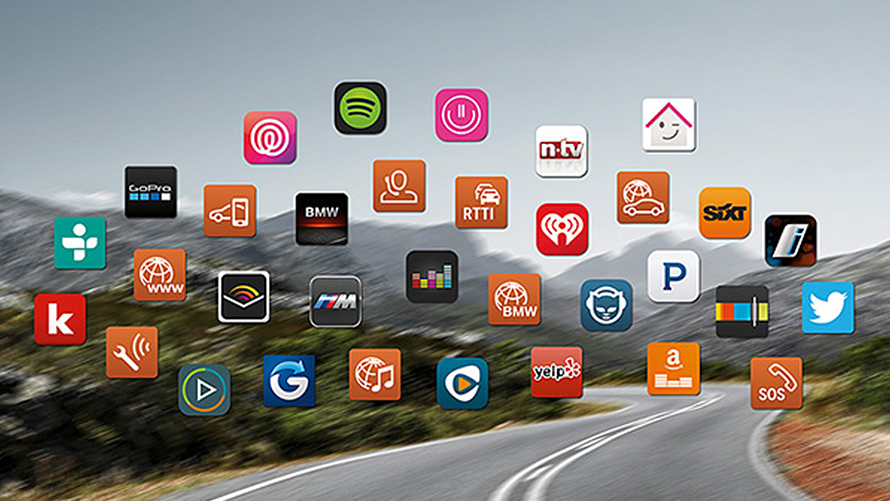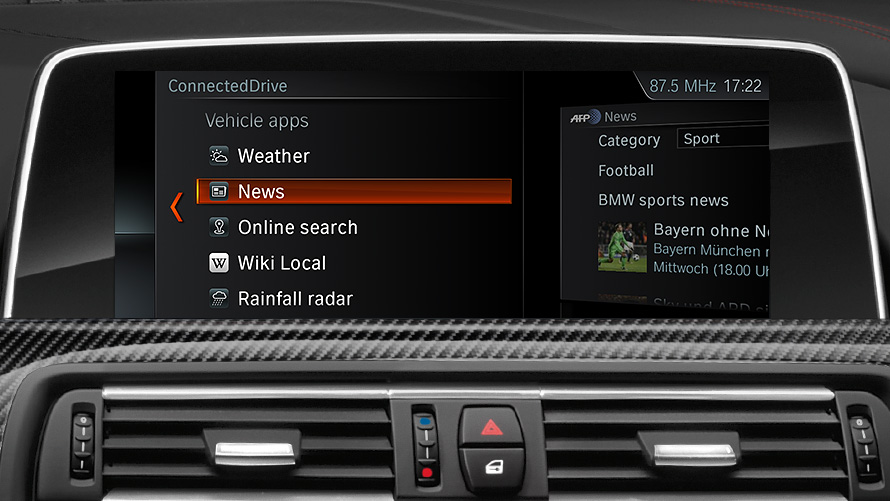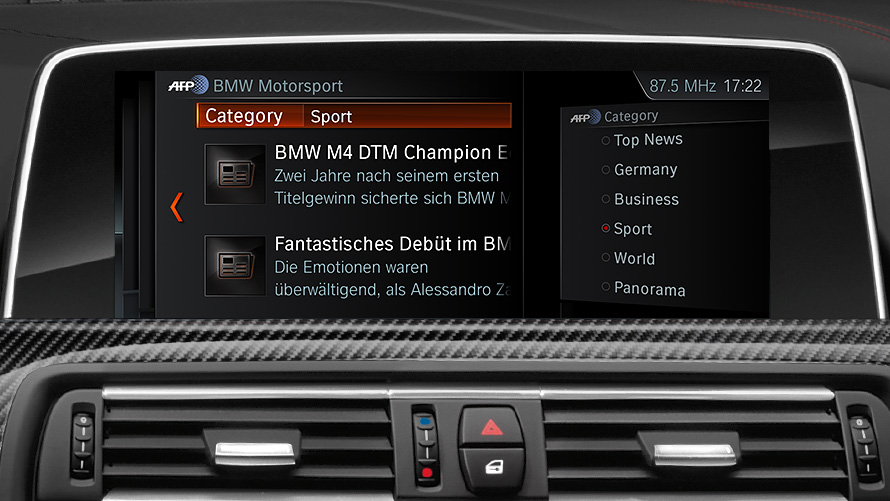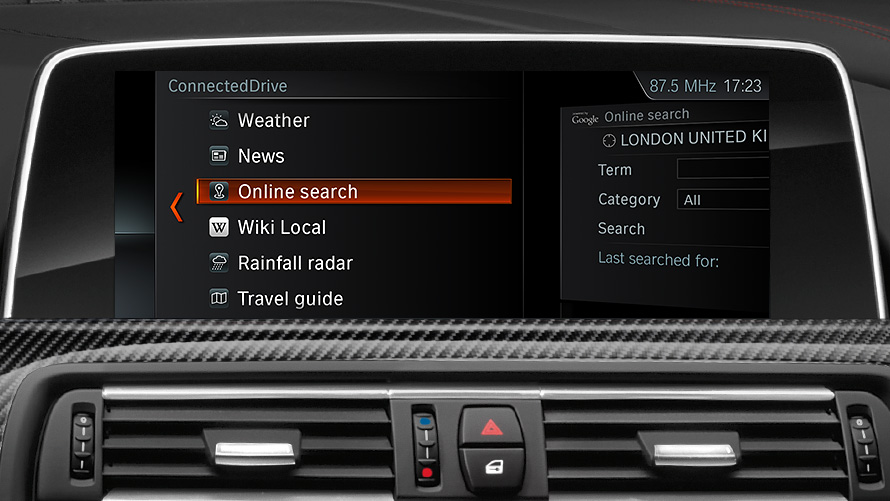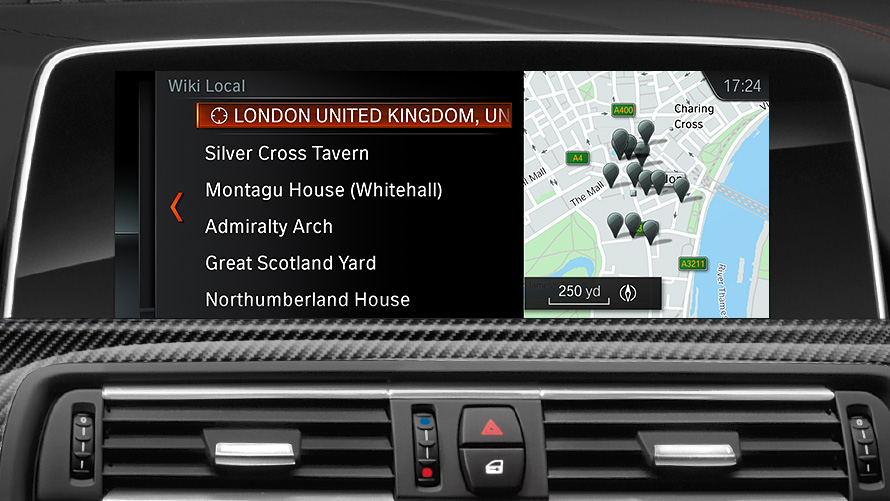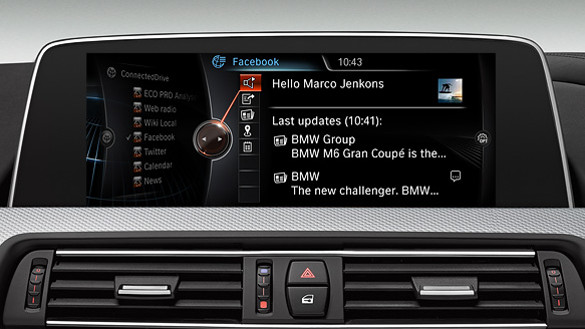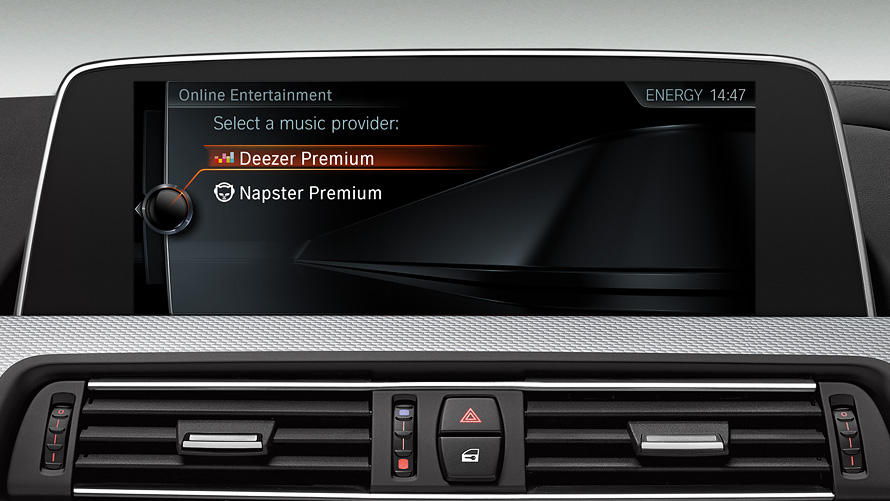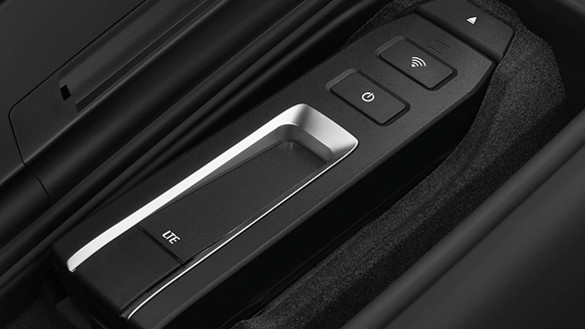 Apps

The Apps equipment feature is a platform that enables the convenient use of selected smartphone apps in BMW vehicles.

In order to make a variety of apps available for their customers, BMW not only develops its own apps, such as BMW Connected and M Laptimer, but also works closely with partners like Napster, GoPro, Deezer, Spotify and Audible so that those apps can also be used inside the car.

Simply attach a compatible smartphone to the vehicle with the snap-in adapter if one is available, or a USB cable. All of the app's functions can then be conveniently operated via the iDrive Controller. The selection of apps available for use in the car is constantly expanding thanks to close partnerships between BMW and a variety of different suppliers. For further information see www.bmw.co.za/ConnectedDrive.


BMW Car Hotspot LTE

The BMW Car Hotspot LTE via WLAN provides the opportunity to enjoy a fascinating high-speed internet experience even while on the move. A range of different devices can be used with this function, from tablets and music players through to laptops and mobile phones of various different manufacturers.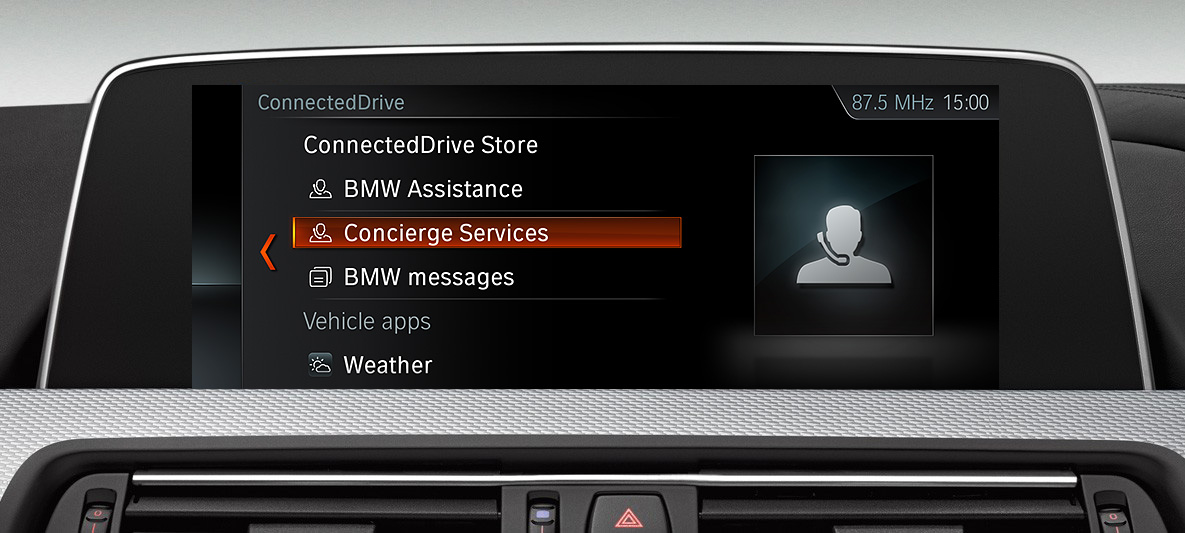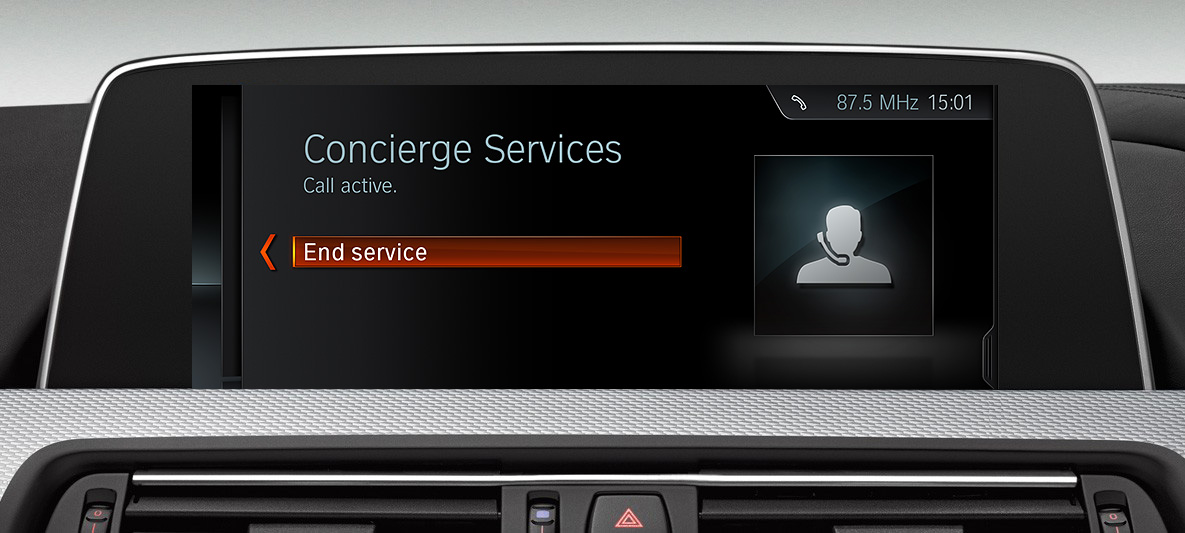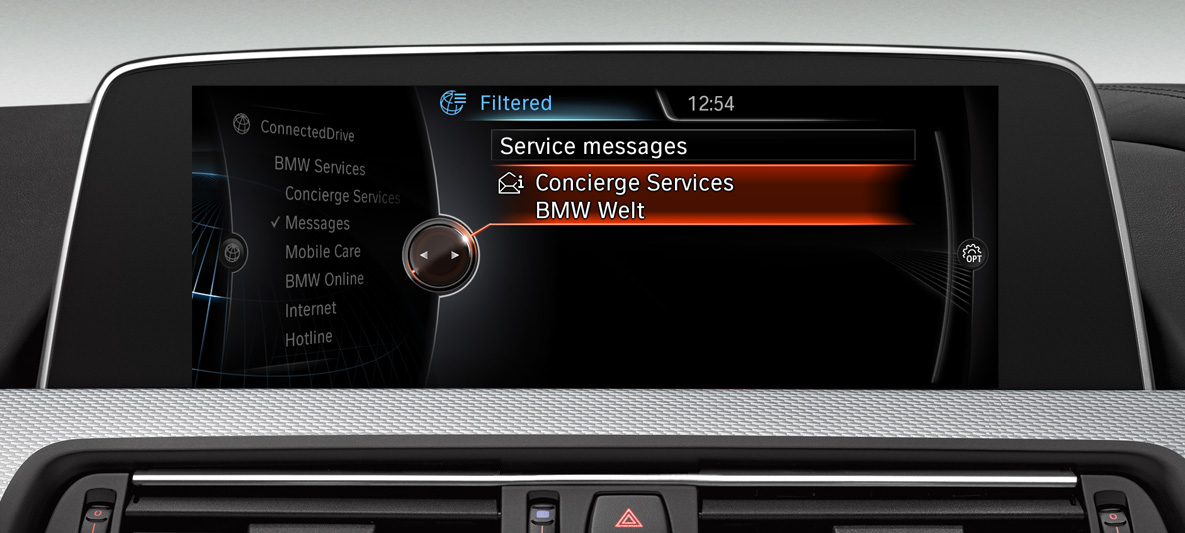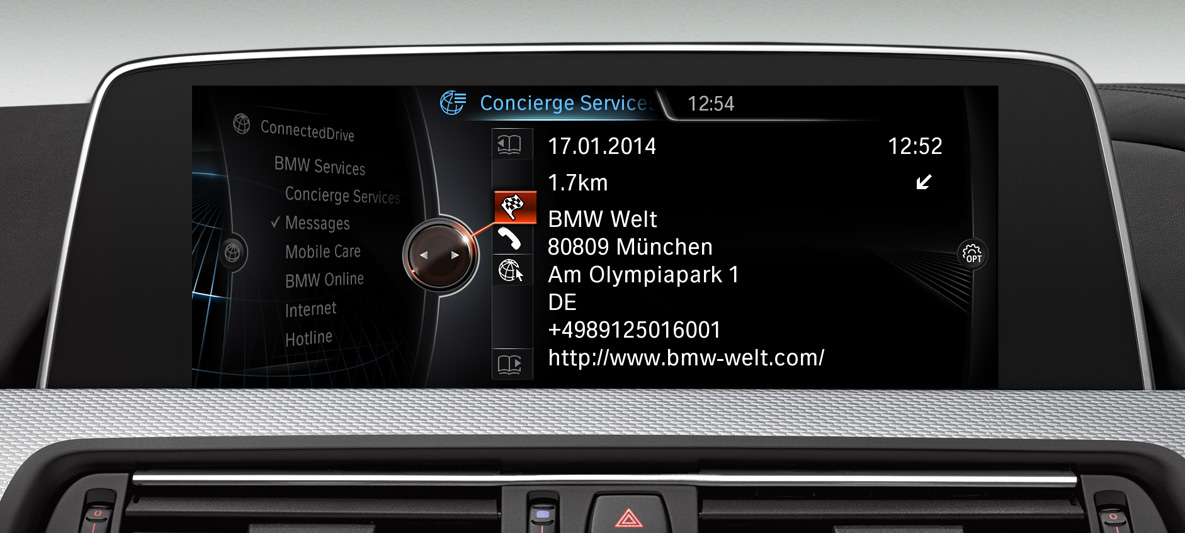 CONCIERGE SERVICES.
Concierge Services from BMW ConnectedDrive gives you a taste of what it's like to have your own personal butler. At the touch of a button the driver is connected with the BMW Call Centre agents who are available as "personal assistants" while you're on the road.
Whether you're looking for a particular restaurant, the nearest ATM or an emergency pharmacy; a BMW Call Centre agent is there to help and can send address details directly to the navigation system, on demand.
The Concierge Services operate independently of the driver's mobile phone and are available at home and abroad round-the-clock, seven days a week at no extra cost. Concierge Services are only available in conjunction with ConnectedDrive Services.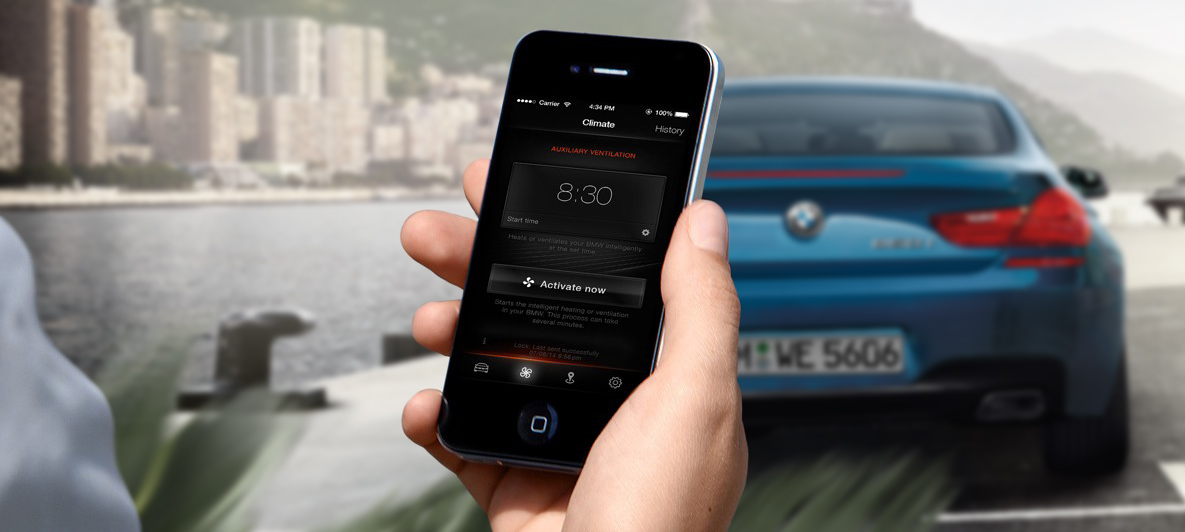 REMOTE SERVICES.
With Remote Services and the free My BMW Remote App (available in the Apple App Store and Google Play store), various vehicle-related functions, such as locking and unlocking the car, can be operated remotely.
It is also possible to directly transmit selected destinations found using the Google™ search engine.
In addition, the car's location can be shown within a radius of 1.5 km. To use this feature, customers simply need to activate Remote Services once in the "My BMW ConnectedDrive" customer portal at www.bmw-connecteddrive.co.za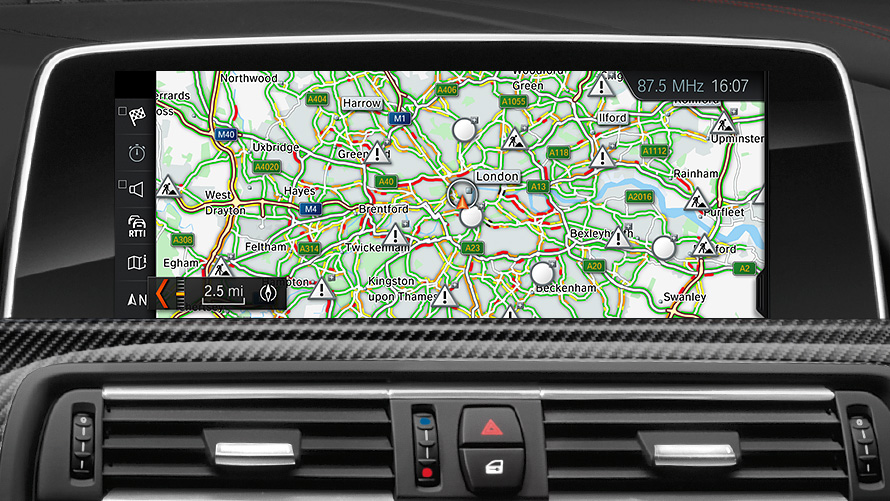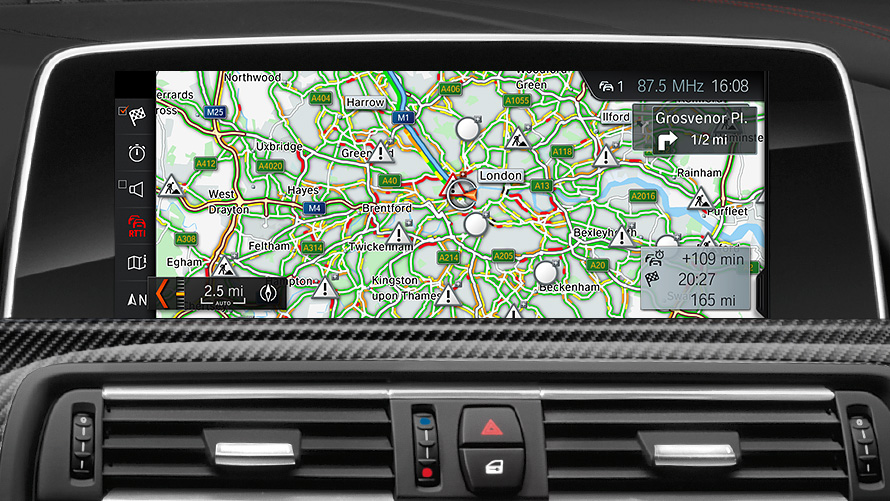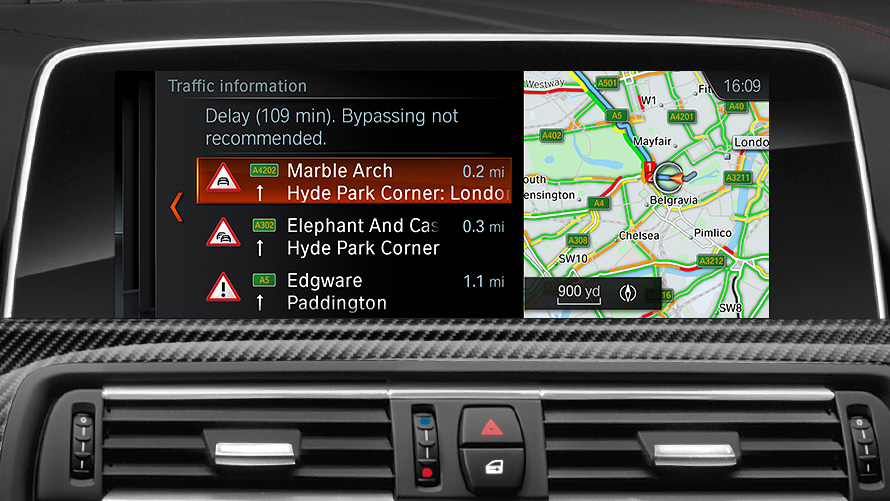 REAL TIME TRAFFIC INFORMATION.
Real Time Traffic Information (RTTI) provides the most up-to-date traffic information at all times. Precise details about the time and duration of hold-ups are relayed to provide almost instantaneous traffic information about highways, country roads and main roads, as well as numerous urban routes.
Intelligent alternative route suggestions help the driver reach their destination as efficiently as possible. The data is drawn from such sources as anonymous movement profiles from the GPS data of vehicle fleets, smartphone apps and police reports, and also takes into account established traffic patterns such as peak commute times. The traffic information is clearly presented, with the roads displayed in green, yellow, orange and red.

Real Time Traffic Information.