HANDLING
The BMW 4 Series Coupé offers outstanding driving dynamics on every journey, on every surface and on every occasion. It does so by tailoring its features very individually to your particular needs. Experience pure adrenaline or exclusive comfort, according to your preference
The adaptive M suspension of the BMW 4 Series Coupé offers optimum handling with even more agility. Electronically controlled dampers adjust to your driving style and the road conditions. Their characteristics can be influenced by the Driving Experience Control. Activating SPORT or SPORT+ Mode with the Driving Experience Control triggers a noticeably stiffer damper setting.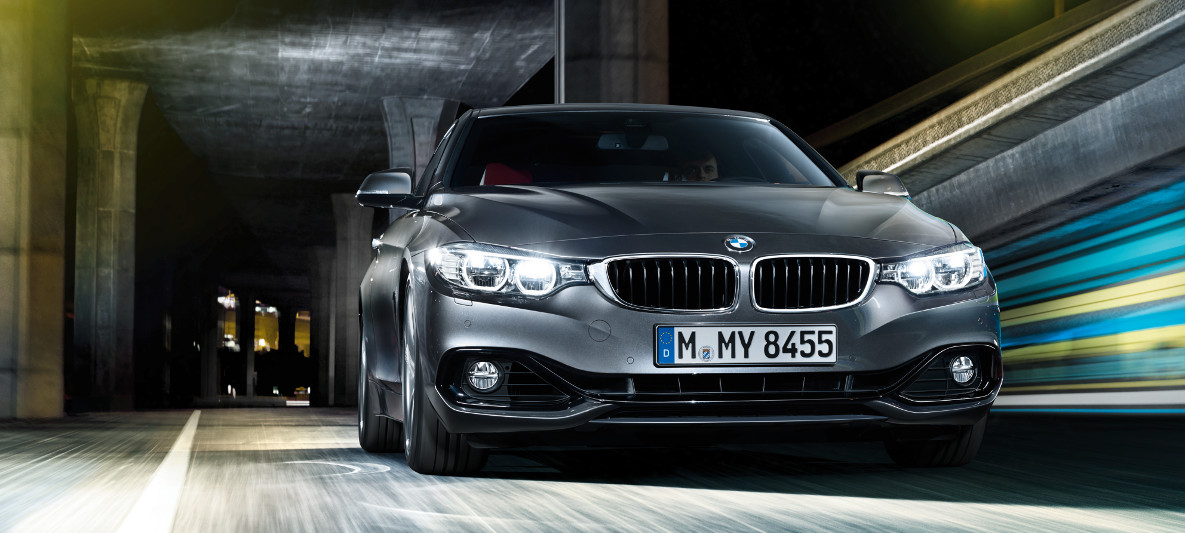 SPORT MODE.
There are many occasions that demand maximum performance from your vehicle. This is why the BMW 4 Series Coupé has SPORT Mode and SPORT+ Mode. With just one touch of a button the vehicle reacts more directly and the engine responds even more spontaneously.
A car should adapt to the needs and wishes of the driver and not vice versa. This is why the Driving Experience Control leaves the choice to you. Activate the desired driving mode via the button located in the centre console. Change from COMFORT Mode with the standard engine and transmission settings to ECO PRO Mode, geared towards efficiency, or SPORT Mode, which makes even more dynamic driving possible. In SPORT Mode, the shift points in connection with the 8-speed Sport Automatic Transmission Steptronic have a distinctly sportier character and the adaptive suspension gives the vehicle a more athletic feel overall.
8-SPEED AUTOMATIC TRANSMISSION STEPTRONIC.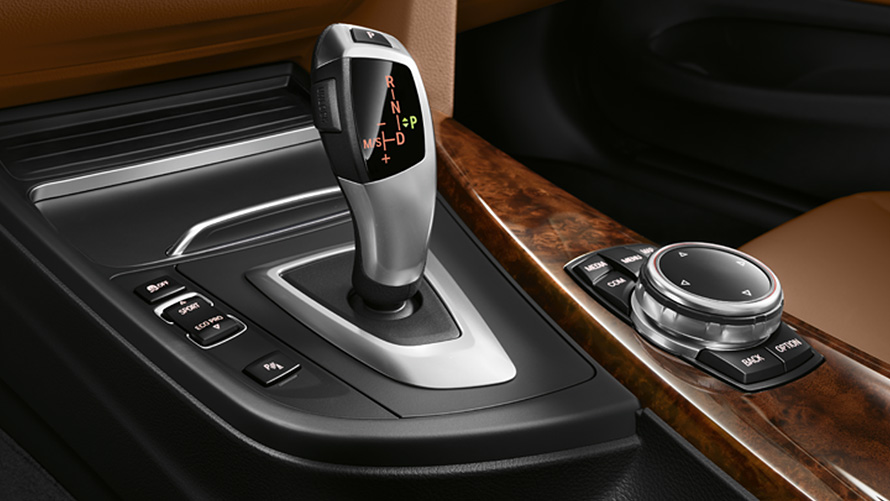 8-SPEED AUTOMATIC TRANSMISSION STEPTRONIC.
Eight speeds, maximum driving pleasure.
The 8-speed Automatic Transmission Steptronic shifts gear without you noticing. Not only does it set standards in terms of driving dynamics and efficiency , it is also an essential constituent of the BMW EfficientDynamics measures.
The especially fine spacing of the gears permits optimum power build-up from low up to high speeds. This reduces fuel consumption substantially while you can enjoy even more sports character and dynamism. At high speeds, in particular, the additional gears reduce the revs and hence both the consumption and engine noise. The converter clutch contributes to this as well, even when in manual gear shift mode. Interacting with the low rev intervals and the precise transmission tuning, it results in an especially high level of gear-changing comfort and a significant reduction in background noise. Nevertheless, the power and agility that the BMW 4 Series Coupé offers you remains consistently high.